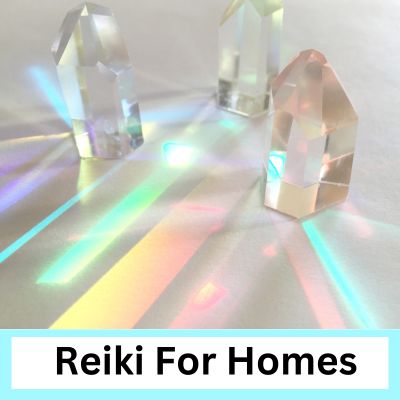 When the energy of a home is very frazzled or has other negative memories, it can be very difficult to get organized and stay organized. People with ADHD are often very sensitive to the energy in their home. I am a huge fan of using Reiki and other energetic techniques to help interrupt patterns, to clear the energy of a space and to bring in feelings of peace and harmony. If you're interested in learning more about how Reiki can be used to help calm a space, or you want to try some energetic clearing techniques on your own, keep reading!
I am a Teacher Level Reiki Master for Usui Reiki and a Reiki Master for Karuna Reiki. Usui Reiki is the traditional type of Reiki, but there are about 30 other types of Reiki (including Karuna Reiki). Reiki is a form of energy healing.  It is thought to have originated thousands of years ago, and was re-discovered in the late 1800s in Japan by Dr. Mikao Usui.  Rei (ray) means God, Universe, Divine.  Ki (Key) means life force energy.  Reiki means "Universal Energy"- the energy that is surrounding us all the time.  Reiki practitioners are channels for this Universal Energy.
One learns to become a Reiki practitioner by way of "attunements".  Once attuned to Reiki, practitioners can flow energy on the physical, emotional, mental and spiritual planes.  Reiki is used to clear energetic blockages and stagnation.  It increases the vibration of the being and restores balance and well-being.  When one is out of balance, they will experience dis-ease.  When one is in balance, they experience harmony and ease.
Reiki for Homes
Reiki practitioners have been taught different symbols to do different things. All Reiki symbols are meant to help with healing in some way. Some Reiki symbols can be used to clear the energy in a room and to bring in high vibration energy. There are also symbols that can be used to heal the past, present, and future. Other symbols can help create new habits, bring balance, and to heal spaces. For a house blessing, a Reiki practitioner would use a combination of symbols to help clear the home of unwanted energies and to bring in positive energy. Reiki can help clear the energy of the past people and events that have occurred in the house. It can also help with the stress of moving and other related transitions. Reiki can help bring harmony to relationships.
Reiki can be used remotely, but when I do House Clearings, I visit the home in-person and use a combination of Reiki, crystals, and a particular type of incense to help cleanse and clear the home and to bring in high vibration energy.
Depending on the level of complexity of the home (and how sensitive to energy you are), there are things you can do, even if you haven't been attuned to Reiki. If, however, you still feel like your home could use a tune-up, even after you've done some of the methods below, you can work with someone to help you. I don't do remote space clearing, but my friend Jess Senires of Down to Earth Oracle does.
Here is a technique to try on your own: 
Get connected with universal energy: Imagine universal white light energy coming down into the top of your head, through your body, out your hands and your feet. down through your feet.
Get grounded: Imagine a grounding energy (whatever comes to mind first… soil, water, rocks, pine needles, wood, grass… whatever you want) coming in through your feet, up through your body, out your hands, and out the top of your head.
Get centered: imagine yourself encased in a bubble of white light: 10 feet above you, behind you, below you, in front of you, and to your sides. Intend to stay in this bubble 24/7.
Intend to clear the space and bring in high vibration energy: Use your intuition to guide you to do this. You can use candles, incense, sage, sprinkle salt and vacuum/sweep it up, sound such as drums, bells, or tuning forks, essential oils, crystals, or anything else that calls to you. You could even integrate this into your physical cleaning process. When clearing the space and setting intentions, it's a good idea to use simple language (or thoughts) such as "clean, clear, bliss, peace, balance, good health, love, etc" rather than focusing on anything negative or being too specific or prescriptive. Keep it broad so you can easily bring your thoughts back to the raw vibrations you are looking for. By focusing on these raw vibrations (bliss, peace, love, etc), this will expediate your manifesting process and will leave room to bring in great things that you couldn't possibly imagine otherwise.
If you want to learn more about energetic space clearing, check out these two posts I wrote:
Energetic Space Clearing Oct. 24th, 2022
Energetic Space Clearing July 31, 2020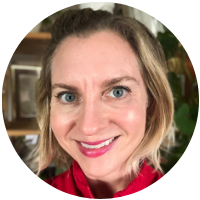 Posted By Jean Prominski, Certified Professional Organizer