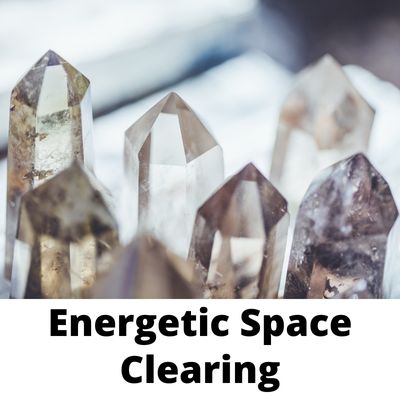 Have you ever wondered why you feel so awesome near a beautiful waterfall out in nature, and so crappy in crowded public transit? Obviously, beautiful nature outweighs crowded city life in many ways. But one of those ways is because the energy at a waterfall is inherently clear due to the moving water and negative ions emitted. The stressful energy of the people on the subway mixed with years and years of passengers carrying the weight of their day to and from work (or where ever they are going) all compounds together. You may have also noticed how the energy that you feel in one home is much different than the energy you feel in someone else's home. When the energy in your home is low vibe, you'll feel unmotivated, scattered, anxious, depressed, and it can be hard to sleep peacefully. Did you know that you can clear the energy of your home and reset it so you can bring in high vibe energy? When your home is filled with high vibrations, you'll feel naturally motivated to fulfill your passions. You'll make healthier choices around food. Your relationships will thrive. And you'll find it much easier to get your home organized and keep it that way! Want to find out how to clear the energy in your home? Keep reading!
Decluttering is a form of energetic space clearing in itself. I suggest decluttering as much as you can before engaging in any of these other energetic methods. But if you're feeling really stuck decluttering, go ahead and clear the energy, and you'll be able to continue with your decluttering pursuits. As you're decluttering, picture low vibration energy leaving the atmosphere of your home. Then picture bringing in high vibration energy. In the physical world, this would look like: taking out the trash/recycling, donating anything you're done with, and then bringing in only things you love, that create a sparkle in your home. A bouquet of flowers is a perfect example of bringing in beautiful, high vibe energy. Roses in particular, are very high vibe. The botanical attributes of roses help amplify the energy of the space they are in.
When done with intention, cleaning is another form of energetic space clearing. Open a window or two to make sure you can get fresh air into your space. Sunlight is also very powerful for clearing energy. Diffuse essential oils such as lemongrass, tea tree, and clove, to help clear the energy. You can also use essential oils in your cleaning water, or you can buy cleaning supplies that contain essential oils already. Another thing I love to do is to drop a few drops of essential oil on a cotton ball, and drop it in the canister of my vacuum before I use it. I personally love to diffuse rose or jasmine essential oil to bring in high vibration energy. You can also sprinkle some sea salt on the ground and let it absorb the low vibes before vacuuming it up.
Sound is another way you can clear the energy of a space. You can use your favorite musical instrument, your favorite tunes on Spotify, or you can use a 4096 hertz tuning fork to tune up the vibes of your space. Want to make it even more powerful? Use a quartz crystal (clear, rose, smoky, or amethyst) to strike the tuning fork so that you can layer the sound waves with healing crystal energy.
Try burning sage, sweetgrass, Palo Santo, or another type of incense to clear the energy and bring in high vibes. These methods have been used for centuries by many different cultures. Test out a few different ones and see which ones work for you!
I love using Reiki energy to clear the energy in a home. I'm attuned to both Usui Reiki and Karuna Reiki. It's a really simple, quick, effective, and smoke free way of clearing the energy in a space. If you're not attuned to Reiki yet, but are interested, contact me and I'll give you some local referrals for teachers. It's important to note- Reiki attunements need to be done in-person. One of the other cool things about Reiki is once you're attuned, you can program crystals to clear your space and bring in high vibration energy. They can also be programmed to hold specific vibrations such as love, peace, bliss, balance, happiness, etc…
There are many crystals that will assist with energetic space clearings. In addition to a clear quartz point (or many!), a few chunks of black tourmaline and several sticks of selenite are must haves!  Use the black tourmaline wherever you like, but especially near the main door to your home.
If you've done all you can do, but the energy still feels really heavy, it's possible you may need a technique I haven't listed here. I am trained to do House Clearings, which took me several years to learn how to do. The process I use involves burning a specific type of resin, but also involves a layering of several techniques- calling in non-physical specialists, creating crystal vortexes, and using elementals to assist with the clearing. If this is something you are interested in having done in your home, send me a message.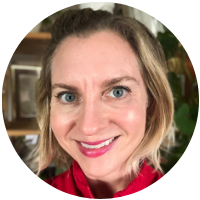 Posted By Jean Prominski, Certified Professional Organizer