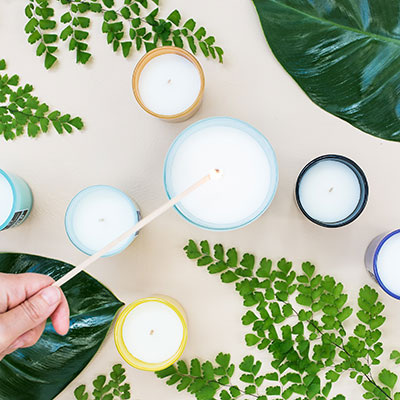 There are many different ways to energetically clear the space in your home.  I do Energetic House Clearings, which took me years to learn. The methodology I use is an advanced method of space clearing, and I really only do it on occasion, as it's very intense.  Many different practitioners will tell you what the best methods for space clearing are (what works and what doesn't).
Some popular ways people like to clear the space are:
Burning Sage, Sweetgrass, Palo Santo, Incense, etc… When I do it this way, I like to use one for clearing the stagnant energy, such as sage, and one for filling it back in with high vibration energy, like rose incense.
Diffusing Essential Oils.  Please use caution with these, especially around pets.  I almost never diffuse essential oils anymore.  My dog is very allergic to many of them.  If you choose to diffuse essential oils, please make sure you have a place for your pet to get fresh air.  Spraying hydrosols are another option.
Tuning Forks.  I like this one.
Salt. Sprinke it down, letting it soak up the stagnant vibes, and then vacuuming it up once they've been absorbed.
Crystals.  Black tourmaline, selenite and clear quartz points are often very effective.  Use your intuition to see which ones you feel inspired to use, or follow the instructions below.  It's far better to choose your stones by feel rather than looking up the properties in a book.
Light a candle, use intention, prayer and visualization.
Call in your spirit guides, guardians, angels, or your choice of non-physical beings that you like to work with.
Reiki! If you are attuned to Reiki, or another type of healing modality, let that healing energy flow at the level that is highest and best for you, your space, the people who live there.  If you're not attuned to Reiki and you'd like to be, contact me about doing a private Reiki attunement class.
Conscious cleaning. Use your favorite cleaning products, and get present with your process of clearing away the stagnation.
Use your intuition to see which methods you are inspired to do!
A few years ago, I created a limited run of Energetic Space Clearing Kits. I wanted to provide a simple way of teaching my clients to energetically clear their space. (If you're interested in getting one, send me a message).
What You'll Need:
candle and lighter/matches
bundle of dry sage (or Palo Santo)
essential oil
vacuum
cotton ball
bucket, rags, a mop
stones: black tourmaline, clear quartz point, selenite, rose quartz, carnelian, amethyst, and/or anything else you choose
Instructions:
Open at least two windows to provide good circulation and to allow the low frequency energy to leave.
Light some bundled dry sage (or Palo Santo) using a candle. Leave the candle lit as you work. Set the intention for the sage to help draw out the low frequency energy of the space. Carry the sage all around the house.
Tidy up the house. Clean the bathroom, wipe counter tops, put things away, straighten up, dust, put the laundry in the machine etc… I like to use a bucket of warm water with a splash of white vinegar and lavender/cedar essential oil to wipe down countertops/ windowsills etc. This can also be used to mop non-hardwood floors.
Put about 15 drops of lavender and cedar essential oil on (or your favorite essential oil) on a cotton ball, and put it in the vacuum bag/ canister. Vacuum floors, floorboards, furniture, and the corners of the ceiling as necessary. Throw away the vacuum dust or bag.
Take out the trash.
Use the stones to draw in high vibration, positive, clean energy into the space. Answer the following questions:
Questions
In what ways are you grateful for your home. What do you like about it?
What is not working? What can you change? What can you not change?
How do you want to feel when you are at home?
What are some actions you can take to make your home closer to what you want it to be?
Some Recommended Stones:
Black Tourmaline (black chunk): removes and protects against negative energy, grounding
Quartz (clear crystal): balancing and amplifies the other stones
Selenite (white, chalky looking): draws in high vibration energy, uplifting
Rose Quartz (pink): brings in loving energy
Carnelian (orange): helps with courage
Amethyst (purple): calming, protecting, helps with creating healthy habits
Posted By Jean Prominski, Certified Professional Organizer
Image Credit: Noelle Australia