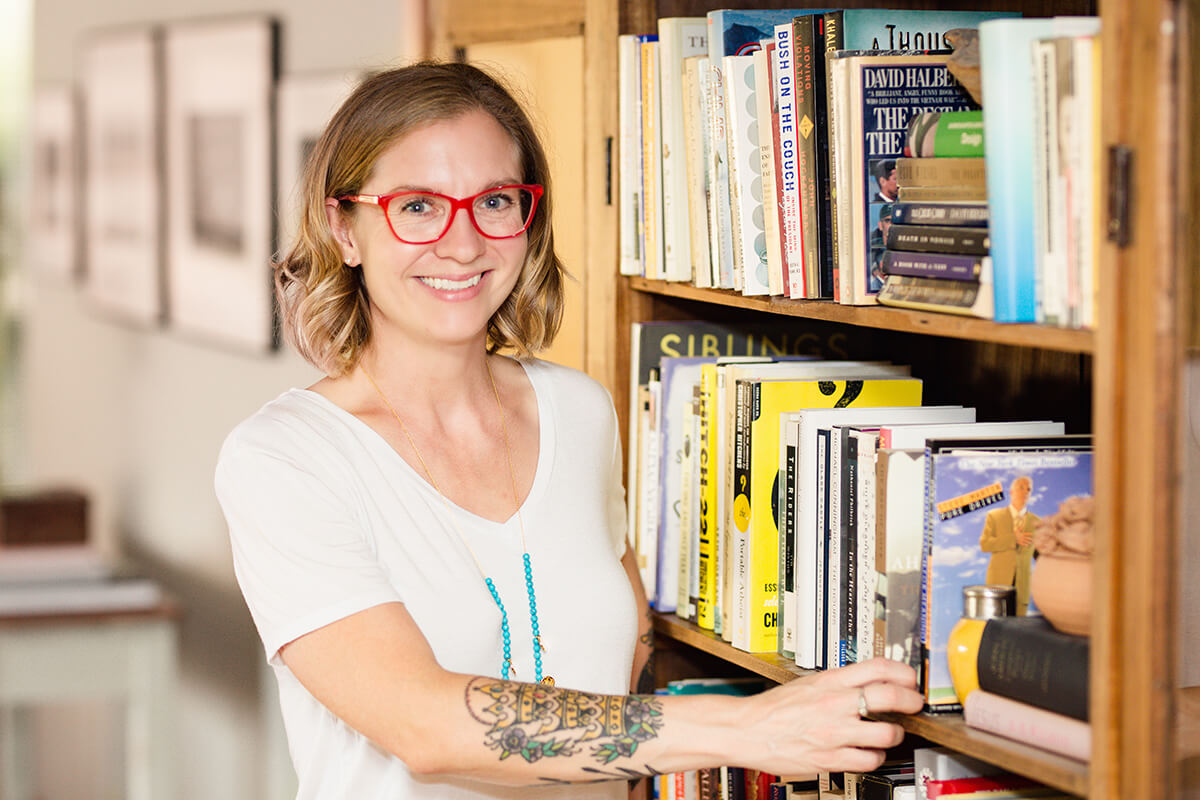 Organize Your Home, Habits and Life
The Seattle Sparkle Way
I can't write the next chapter of your life without knowing the story that brought you to this moment. This is where our work begins. Some clients might want to live in a home that looks like a magazine spread; others might want something quite different. Being organized isn't even the primary goal most of the time – it's to live a life free from stress, anxiety, guilt, and frustration; one that's filled with pride, joy, inspiration; a life one can maintain with relative ease. Sorting through and releasing physical things – aka stuff -- is just one leg of the journey; most of our work will be organizing your mind, changing the way you see things, organize things, and let things flow into and out of your life.
Home organization, in many ways, is like the plumbing inside of your house. The water comes in, flows to where it needs to go, and then leaves. If a pipe breaks, you're looking at quite the mess, and quite the cleanup.
Every possession we own, much like water, flows into our homes,
but often, doesn't find the best place to go.
This is where we get piles, clutter and messes. Junk mail. Bills. Shopping bags. Chargers for gadgets we used to own. Broken eyewear you want to get fixed but likely won't. Clothes too nice to donate to Goodwill, but you'll likely never wear again. Your child's art project from six years ago. 46 percent of an awesome Lego spaceship. The old treadmill that's primarily used for line-drying clothes. Christmas cards from last year, the year before that, and 1987. Our work will be finding homes for each of these items – within your house or elsewhere – while also figuring out where future items like these will go, and when.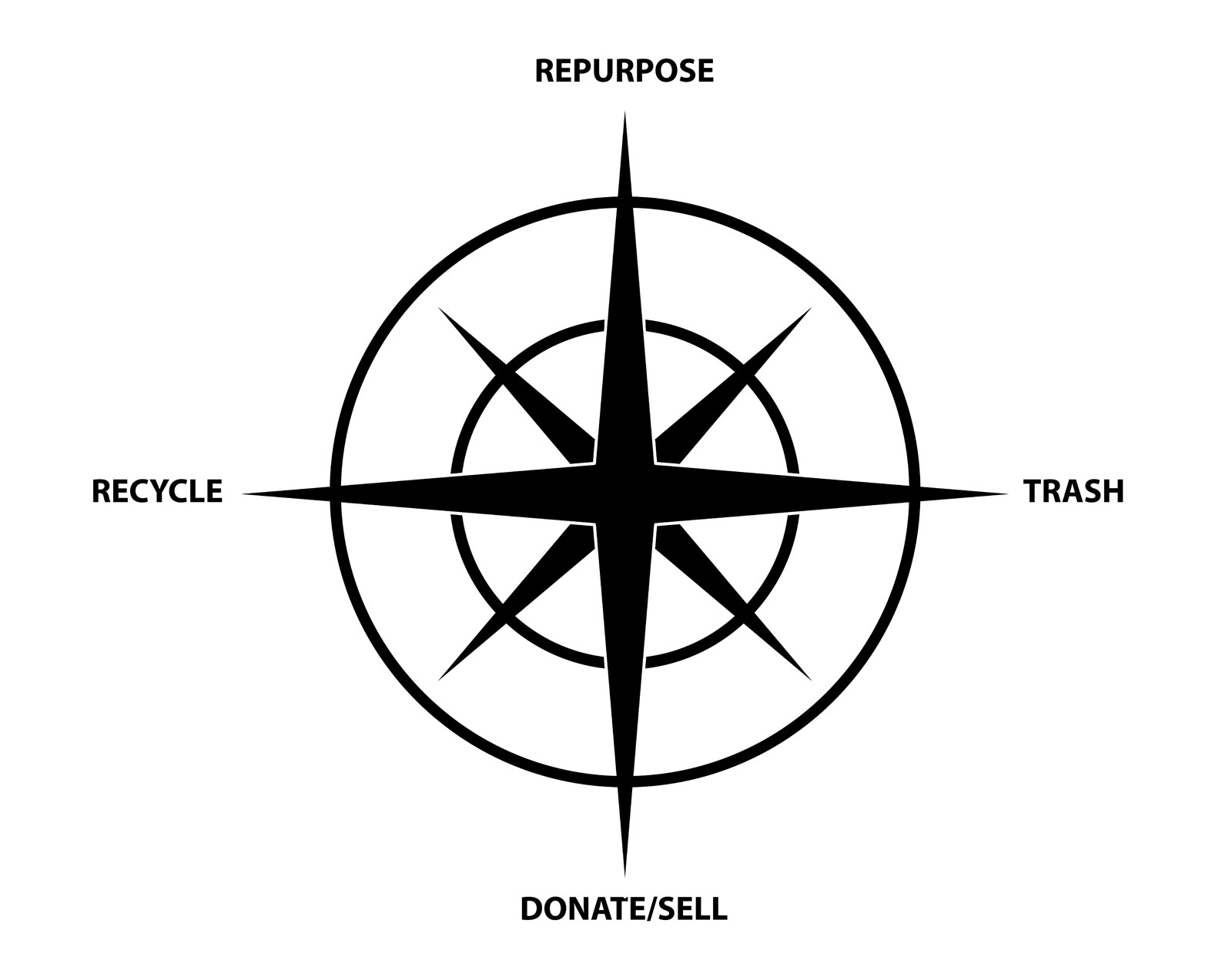 In-Home Organizing- $60 Per Hour
Seattle Sparkle clients include, but are not limited to…
Estate Cleanup
Death is a fact of life, and after a loved one passes, their home must move on too. Seattle Sparkle can work with Estate Managers – next of kin, banks or legal counsel – to prepare a home to be sold, rented, or inhabited by family members. We will go through everything to ensure heirlooms are identified and returned to the appropriate heirs. Everything else will go into one of our four "move forward" categories. Part of my process is helping the family keep what they need in order to honor and remember their loved one, while letting everything else go with confidence.
Retirement and Downsizing
By the time clients reach their Golden Years, they've built up a lifetime of memories, and a lifetime of possessions. When the time comes to move from a house to an apartment, or even into a senior living community or assisted living facility, they need to determine what cherished possessions will make the journey with them. Storage Facilities are seen by many as an easy and convenient way to solve this problem, but doing so only increases monthly expenses while putting off the inevitable. Seattle Sparkle advocates gifting heirlooms to loved ones while you're still alive, taking what you need to live comfortably with you, and lovingly sending everything else forward. Part of our compassionate process is taking the time to thank cherished items for serving you well, so you can emotionally let these things go without anxiety, stress, or regret.
Empty Nesting
Your adult children will always be in your heart, but their stuff doesn't need to remain in your house. Seattle Sparkle works with families to transition kid rooms into guest rooms, studies, home gyms, rec rooms, or other creative spaces. We can come up with innovative ways to store what's worth keeping around, prep what needs to be picked-up by your kids or shipped to them, display some fun items to celebrate their childhood, and let everything else go. While you'll always be a parent, now that you're no longer actively parenting on a daily basis, there's probably a lot of items around the house you no longer need. We can help you move these items forward too.
Post Divorce
Once the ink is dry and the possessions are split, it's the departing spouse's job to pick up their stuff. After that deadline has passed, Seattle Sparkle can help you figure out what to keep and what to let go. We can even help you reclaim these items by ridding the negative energy surrounding them, replacing it with positive, healing energy that is yours and yours alone.
Widows and Widowers
No matter how many years you were together, those first days and months (and even years) apart can be painful. Having the clothes, trinkets, and other possessions of your spouse in the house can help you cherish their memory during this time of transition – but eventually, it will be time to move forward with your life. Seattle Sparkle can help you determine what you need to keep, and what to move forward as well.
People with ADHD or Chronic Disorganization
Whether you have Attention Deficit Hyperactivity Disorder (ADHD), ADD, or undiagnosed symptoms, I am well trained to help bring peace of mind along a manageable path to home organization. Often, my clients are so passionate about getting organized, that they find themselves over-thinking the possible solutions and over-planning the steps, which leads to frustration and project paralysis. My method is to help you understand the end goal but not fixate on it. By focusing on attainable daily steps, we can get traction from Day #1 and feel a sense of accomplishment at each step along the way. Steadily progress towards a long-term sustainable solution is an easier goal to reach than sprinting towards a sudden and dramatic overhaul and quickly tiring out. More turtle, less hare.
Artists
Think about all the stuff the average family has in their home just to live a normal life. Now add easels, hundreds of paint containers, pottery apparatus, sculpting clay, silk screens or whatever materials it takes to bring beautiful art into the world. Whether your living space and studio are one in the same, or separate locations, I help you keep your home life and work space coordinated and in order, so you're spending more time creating and living than looking around for lost keys, paint brushes, crucial papers, art supplies, or phone chargers in constant frustration. I used to work as a glass-sculptor, so I am well versed in the challenges artists face to balance clean, organized workspaces with unbridled, free-flowing creativity.