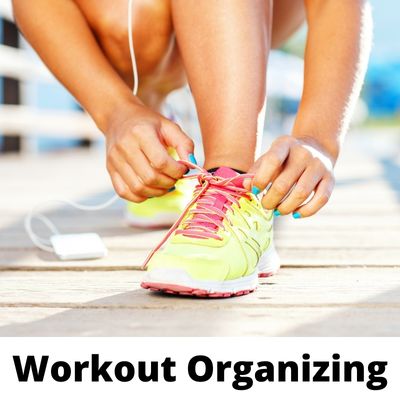 The Saturday after Thanksgiving, I ran my 3rd full marathon! As someone with ADHD, I know how important exercising is for maintaining a healthy body and mind. I know when I'm exercising on a regular basis, my mood improves and so does my cognition. Many people with ADHD have low self-esteem, due to a lifetime of struggles at basic executive tasks such as planning, prioritizing, and focus. For this blog post, I'm going to talk about why exercising is important, and how to keep up with your workout goals. Hopefully I'll inspire you to either start exercising, or take your workout routine to the next level. Plus, exercising on a regular basis will certainly help the organization of your home!
Exercise improves your self-esteem (and your home)
Your external world (i.e. the organization of your home) is a reflection of what is going on in your mind. When your self-esteem is low, you won't have the intrinsic motivation to keep your home organized.  When you start working out on a regular basis, your self-esteem will grow. Unless you're spending ALL your free time exercising (over-exercising to the point of escapism), you will notice that since you're feeling better, your home will start looking and feeling better as well!
Exercise will help you gain endurance to organize
Some people think exercising is only for vanity. They think that people that go to the gym are only obsessed with their looks. While you will probably be pretty happy with how your body looks when you get fit, that's not where the real benefits are. Exercising helps your whole body work better from the inside out. You will improve your bone density, increase your cardiovascular health, and stabilize your balance. Exercise is excellent for your mental health too. Physical activity can reduce your risk of depression and anxiety, and can help you sleep better too! You'll reduce your risk of disease and you'll have an easier time doing day to day tasks such as vacuuming and tidying up.
Surround yourself with motivated people
Before I graduated from grad school, I asked one of my professors how to make sure I kept growing personally and professionally. He told me to find a group of people that I could be a part of on a regular basis that uplifted and inspired me. One of the great groups I'm part of is called BNI. I have been a member of this group for almost 5 years, and it's been absolutely wonderful for providing great referrals for my clients, but also positioning myself within a really highly achieving group of peers. One of the people in our group has even been in the Olympics…twice!! (He actually ran this marathon too). This summer, I had started training for the marathon, but got discouraged. One week at BNI, I was talking to one of the other members who had just run another marathon. Whatever he said totally inspired me to get back on the horse and recommit to my training program. Surrounding yourself with motivated people will have exponential benefits in your life.
Create a SMART goal
If you want to feel empowered inside and out, set a SMART goal for yourself! SMART goals are specific, measurable, achievable, relevant and time-based. For example, running a marathon can be a SMART goal. It's a specific goal: "to run a specific marathon". It's measurable: the distance to run can be measured. It is achievable (depending on your fitness level and the amount of time you have to prepare). It's relevant: the goal is personally meaningful and aligns with your personal goals. And it's time-based: the marathon has a specific start time and date. If running a full marathon isn't your jam, you could opt for a half-marathon, a 10K, or a 5K. Or you could choose to ride your bike for a race or a specific distance. You could choose to climb a mountain, complete a hike, or cross-country ski a specific distance. Your goal may be about weight-lifting, horseback riding, snowboarding, canoeing, kayaking, paddle boarding… the options are endless! Just pick something that you know you can accomplish (even if it's a stretch), and set your mind to it!
Make a plan
The majority of the population can't go from casually exercising to running 26.2 miles overnight. I spent about 6 months training for the race. I made a training schedule for myself based on internet research, work I had done with a running coach, and personal experience from my first two marathons. I had to modify the training schedule a few times, but I stuck with it! I printed it out and stuck it to the wall. Every time I finished a workout, I would highlight the box to denote that I had completed the task. If you're not sure what kind of plan you need so that you can accomplish your goal, consider working with a personal trainer who can assist you with meeting your goals.
Fuel your body
I like to use the app called "Noom" so that I can make sure I'm eating enough to fuel my workouts. It's important to eat a good balance of healthy protein, fat, and fiber in your diet. I noticed that the more I exercise, the more intolerant I have been to sugary foods. I also like to record my hydration through the app so I can make sure I'm drinking enough water. The minimum recommended amount of water to drink per day is half your body weight (in ounces). Drink more water if you're exercising or detoxing. Use electrolytes as desired. As an added benefit, the more water you drink, the less likely you'll get tempted to eat junk food or drink sugary or caffeinated drinks.
Have integrity with your words
It's VERY important to have integrity with your words. Many people overcommit and say they will do way more than they can. When you do this on a regular basis, your mind will start not trusting you when you say you'll do something. Scale back what you say you'll do until your actions match your words. If you've overcommitted to something, own up to it, and clear the air. When you learn how to set (and accomplish) the SMART workout goals you set for yourself, you'll feel more confident with setting and achieving your home organizing goals. Since organizing is usually pretty physically demanding (moving boxes, bending over, taking bags of things to Goodwill), you'll learn how to pace yourself so you feel accomplished. You'll gain better clarity with how to align what you say you'll do with what you'll actually do.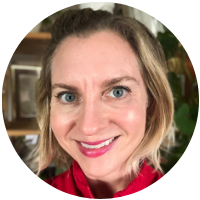 By Jean Prominski, Certified Professional Organizer
Check out my media exposure: Seattle Sparkle in the Media
Download my free 5 week journal The Seattle Sparkle Method to Get Organized and Stay Organized
Sign up for my free 4 Day Color to Declutter Challenge.
Become part of a like-minded community by joining my Facebook Group, Declutter and Organize with Seattle Sparkle.
Ready to book a consultation? Complete this form.
For artwork to energize your home, order through jeanprominski.com.