Virtual Organizing Rock Star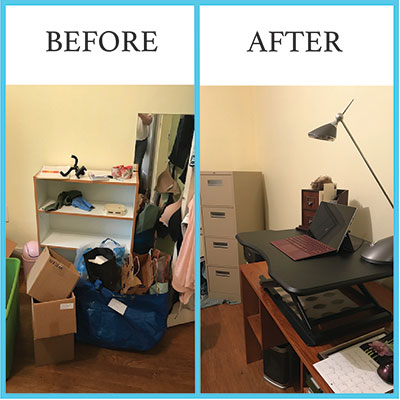 I get so excited to see how much progress my virtual organizing clients make through our sessions.  We started this project at the beginning of the pandemic, and it has truly been a total transformation!  We still have a little more work to do, but with my client's permission, I get to show off what a rock star she is!  She just completed her 13th session, and swapping the dresser and desk into the opposite rooms marked a major milestone.  Please give her a virtual high-five for all her hard work!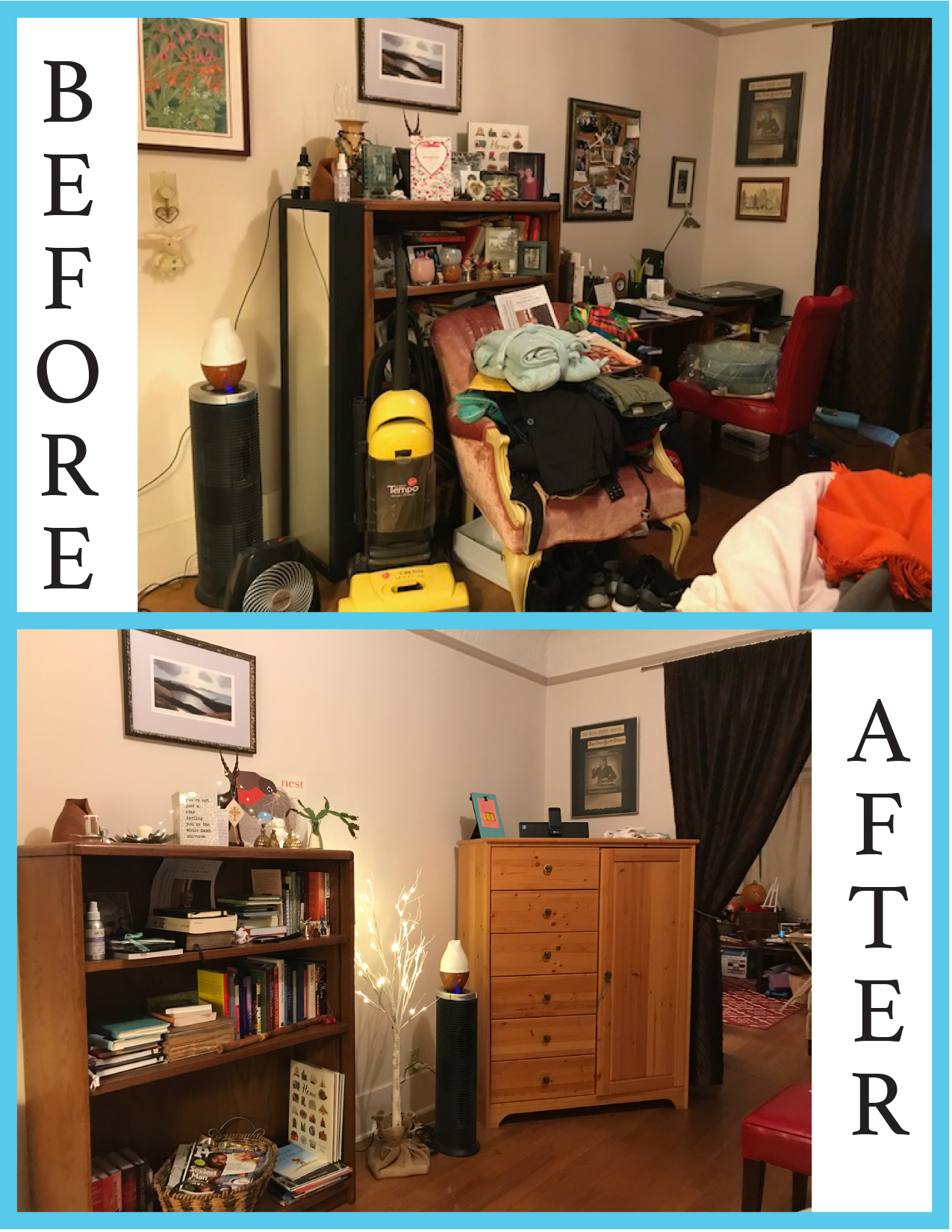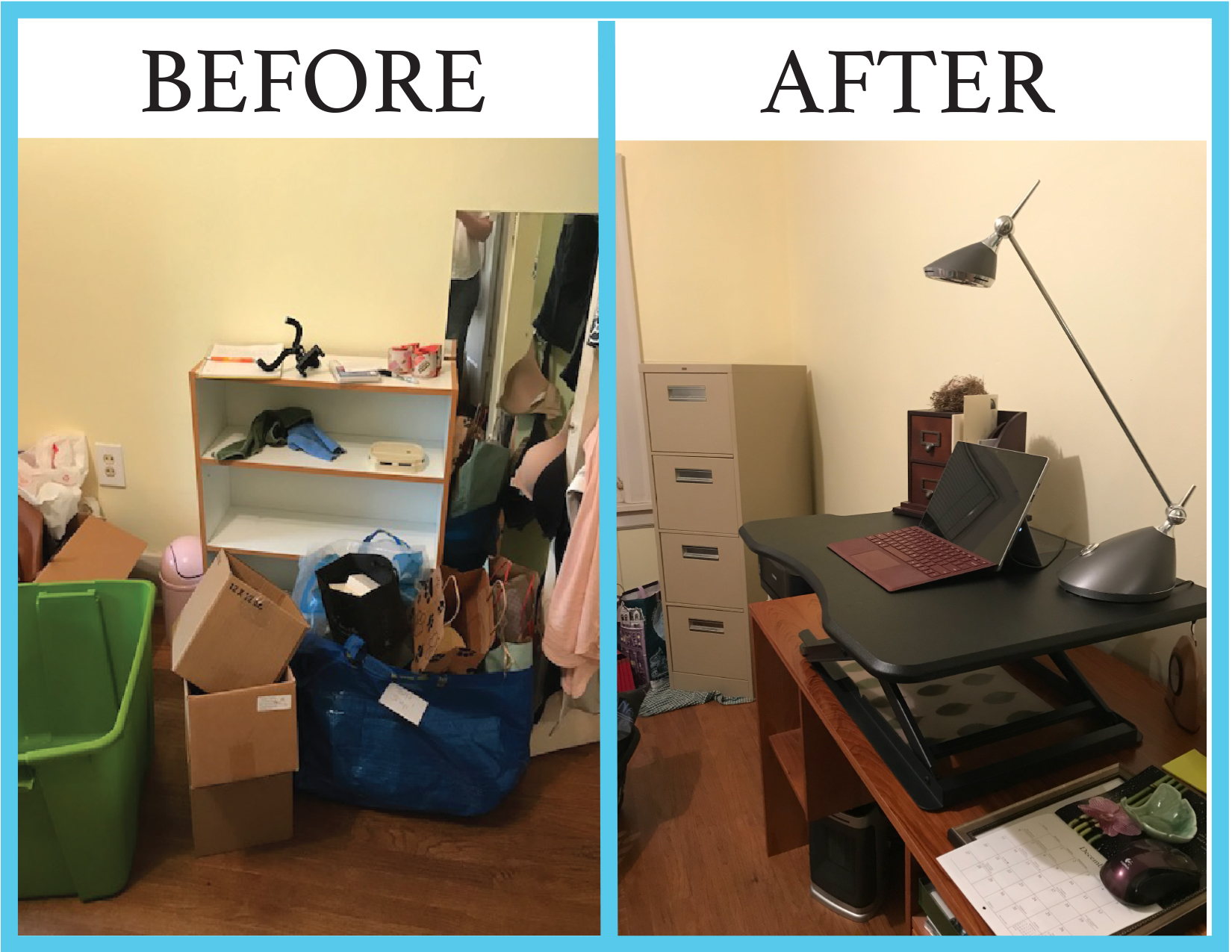 If you're interested in seeing if virtual organizing is right for you, send me a message and let me know what you'd like help with.
Sign up for my free 4 Day Color to Declutter Challenge.
Become part of a like-minded community by joining my Facebook Group, Declutter and Organize with Seattle Sparkle.
Ready to book a consultation? Complete this form.
For artwork to energize your home, order through jeanprominski.com or on Etsy.