In addition to have been featured in the Seattle Met and The Today Show this week, I was also quoted for an article in the popular online blog, The Spruce! I am truly grateful for all of these opportunities because I absolutely love what I do!
Please click on the links below to view my recent media exposure.
The Seattle Met: Niche Home Services You Never Knew You Needed
The Today Show: 3 people share how they decluttered their lives | Wellness TODAY
The Spruce: How to Organize a Fridge for Meal Prep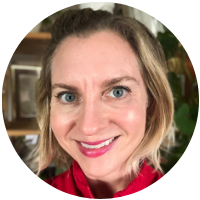 By Jean Prominski, Certified Professional Organizer
Check out my media exposure: Seattle Sparkle in the Media
Download my free 5 week journal The Seattle Sparkle Method to Get Organized and Stay Organized
Sign up for my free 4 Day Color to Declutter Challenge.
Become part of a like-minded community by joining my Facebook Group, Declutter and Organize with Seattle Sparkle.
Ready to book a consultation? Complete this form.
For artwork to energize your home, order through jeanprominski.com or on Etsy.