Portal To Change: Client Spotlight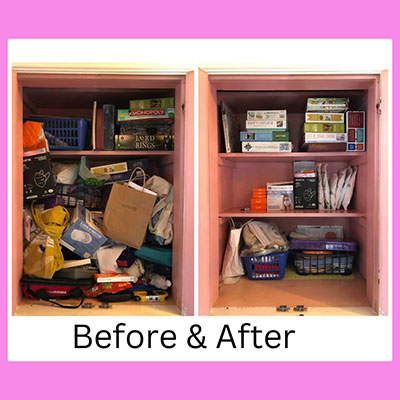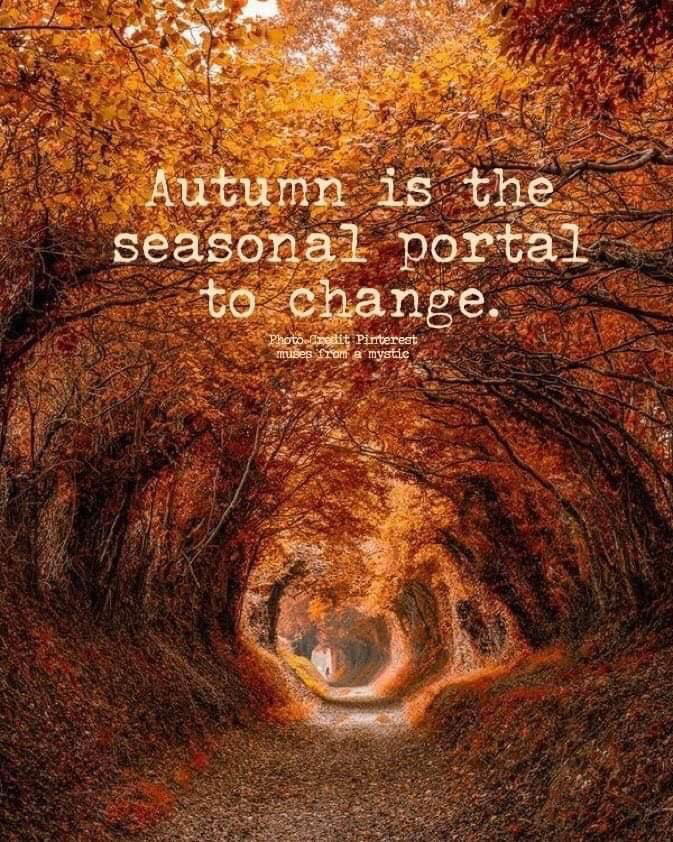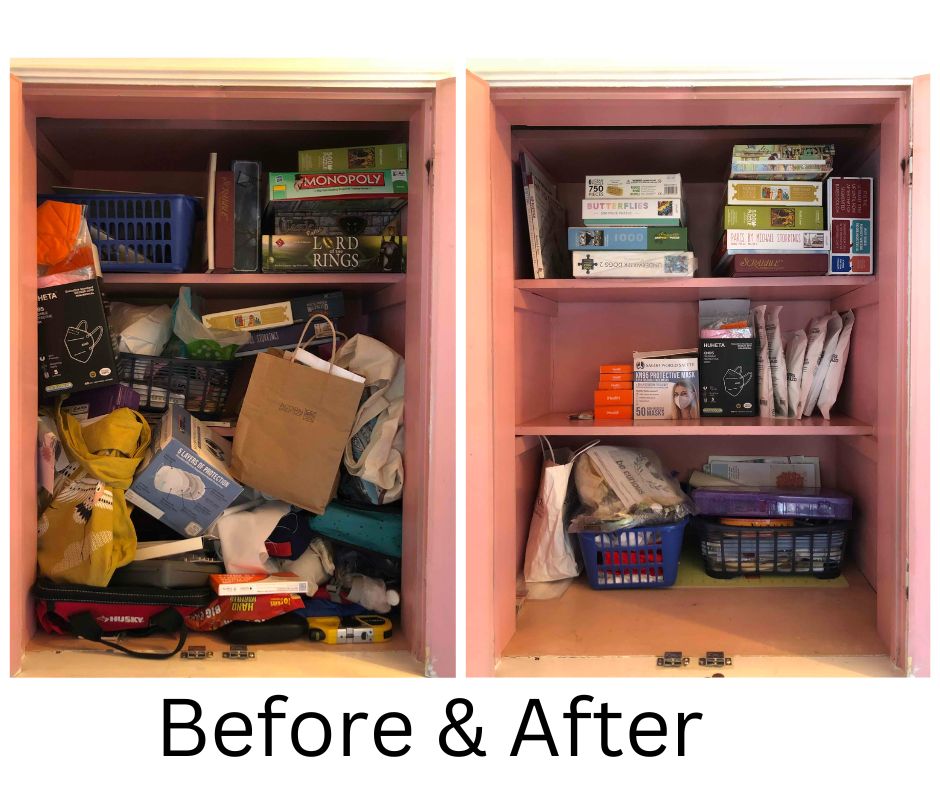 I just saw a quote on Facebook that said "Autumn is the seasonal portal to change", and it reminded me of what I help people do as a Professional Organizer. I recently helped one of my clients clear out her built-in bureau, which had been filled with lots of things she needed for her family as they were growing up. But with the last kid out the door for college, she was ready to clear out the contents and make space for change in her life. Life is busy, especially when you're a mom. It's very common to focus your efforts on spending time with your kids, building your career, and doing what is needed to support your family. Clearing out a closet or storage bureau is not always a priority while your kids are growing up. But once they leave the house and you realize you have more bandwidth to focus on yourself and your passions, it's fun to fuel an organizing project with your desire for lifestyle changes. Whether or not you have kids, if you're ready for a change in your life, this article is for you!
Set Your Goals:
Before starting the organizing process, think about what you'd like these 5 categories to look like in your life:
-Health
-Finances
-Career (sense of purpose)
-Relationships
-Spirituality (connection to something greater)
When you understand what your goals look like, it makes the decision making process easier when you're decluttering. It helps you align your daily actions to your goals. When you're creating your goals, I recommend listing both the outcome of the goal (such as put $500 a month into a savings account for a vacation) and the actions that you're going to need to take to make that outcome possible (unsubscribe from unused online memberships, etc.). Here are some more examples:
-Health
Outcome goal examples: Lose 15 pounds, run a marathon, sleep through the night
Action goals: eat 3 servings of vegetables a day, create a workout plan and stick to it, turn off screens by 9pm.
-Finances
Outcome goal examples: Save $35,000 for a down payment for a house, learn about the stock market, create passive streams of income
Action goals: Sign up for a savings account that makes it easy to deposit money on a regular basis, but more complicated to transfer funds out of it (check out Acorns), schedule an appointment with a financial advisor, research ways to create passive income and do it!
-Career (sense of purpose)… note, this could be your job, but it could also be volunteer work, being a parent, or a hobby you love
Outcome goal examples: Find something that you love to do consistently that brings you joy, bring your current career to the next level, create X new clients
Action goals: Play and have fun! Work with a life coach who can help you explore your passions so that you can figure out how you want to spend your time, enroll in continuing education classes so that you can learn all there is to know about what you do, read marketing books or work with a marketing professional who can help you get more exposure for your brand, and do the steps necessary to create those clients!
-Relationships
Outcome goal examples: Make new friends, deepen existing relationships, find a love match
Action goals: Join a club, call your current friends and set dates to meet up, create a dating profile online and do fun things with potential love matches. Even if you don't end up dating long term, you'll get to have interesting experiences that will help you raise your vibe so that you can meet the person of your dreams.
-Spirituality (this could mean spirituality in the way you know it to be, but it could also just mean connection to a community of like-minded individuals)
Outcome goal examples: Feel a connection to something greater than yourself, learn to trust your intuition, feel more at peace in the world
Action goals: Join a group, class, or spiritual community and attend the events regularly, read books about spirituality, do activities such as meditation, prayer, walks in nature, art, music, or Reiki, that help you generate a feeling of awe in the world.
When you are clear on what your goals are, it makes it easier to know what to keep and what to let go of. Clarifying your goals also helps you prioritize your time, and what you're saying yes and no to. It also helps you determine where to store things, and which items get the high-value real estate, and which ones need to get stored in places that are out-of-the-way. What goals are you working towards? I'd love to cheer you on!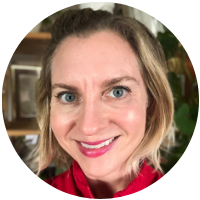 By Jean Prominski, Certified Professional Organizer
Check out my media exposure: Seattle Sparkle in the Media
Download my free 5 week journal The Seattle Sparkle Method to Get Organized and Stay Organized
Sign up for my free 4 Day Color to Declutter Challenge.
Become part of a like-minded community by joining my Facebook Group, Declutter and Organize with Seattle Sparkle.
Ready to book a consultation? Complete this form.
For artwork to energize your home, order through jeanprominski.com or on Etsy.