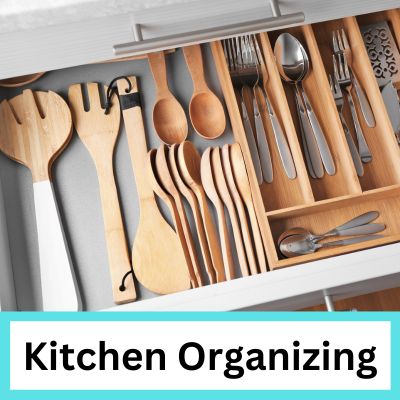 This post is part of a series that I will be sharing with you over the next couple months, based on the 5 week journal that I've created. If you don't want to wait for each post to come out, you can download the journal here: The Seattle Sparkle Method to Get Organized and Stay Organized
Having a nicely organized kitchen can be a huge health benefit, because it means you'll have clear countertops so that you can easily prepare food, and that you can easily find all the kitchen tools you need. A disorganized kitchen is no fun to cook in, because storage spaces are overflowing, there isn't space to move around, and it can be hard to access your gadgets and other cooking tools. If you're interested in making your kitchen more functional, keep reading. 
Home Assignment
Declutter and organize the kitchen. For now, focus on non-food related items. Donate what you don't use, and optimize storage so that you have easier access to what you use often, or want to use. Clean the kitchen as you go.
Step 1:
Gather supplies for decluttering. You'll need:
• Bags and boxes for trash/recycle/donate
• Containers: Use cardboard boxes, or other temporary containers until you know what size you need.
• Labels: Post-it notes and/or blue masking tape and a black sharpie are great for temporary labels as you're sorting.
Step 2:
Create a staging area for donations. If you think you'll need to spread out your kitchen things, create an area for sorting as well.
Step 3:
Most kitchens could use a good decluttering to start. Go through each cabinet and look for anything that's extra, or that you don't use (or don't like) and put it in the donation area. This is a great time to let go of mismatched plastic containers, duplicates, an overabundance of coffee mugs, and appliances that never get used. Don't keep things just because they were a gift. Only keep things because you love them and/or use them.
Step 4:
For things that are left over, sort items (by category, size, color… whatever makes sense for you). You may find that you have a few more things to let go of once you've sorted.
Step 5:
Do you need extra shelves? Or any extra furniture to house your kitchenware? Often, a good decluttering will free up enough space so you don't need anything extra for storage, but some kitchens may need some extra storage. Make a list of any furniture or shelves you need.
Step 5a (if needed):
If you need extra furniture or shelves, buy those now.
Step 5b (if needed):
Set up the new shelves/furniture.
Step 6:
Put things back where they go, using the temporary containers (if necessary).
Step 7:
Make a list of more permanent containers to help group items, or any other kitchen organizing items you might need such as shelf risers, under-shelf baskets, drawer dividers, or a call to my friend Alan Regala, who sells Shelf Genie custom pull-out shelving. If you'd like a personal introduction to Alan, please let me know. Check out the Container Store's kitchen selection here for more ideas.
Step 7a (if needed):
Purchase any containers or other kitchen organizing items.
Step 7b (if needed):
Put items in their proper containers, and label accurately.
Step 8:
Donate/trash/recycle what you don't need.
Step 9:
Maintain! Get into the rhythm of a daily tidying schedule to keep up your good work.
Life Assignment
Do you do any volunteer work? Or do you volunteer for too much? Share your gifts and generosity with the world by volunteering for a cause you feel passionate about. It could mean offering to make a few phone calls, walk some dogs at a local shelter, feeding the homeless, or volunteering in any other way. Or do you say "yes" to a point where you are overly stressed and can't care for yourself? It's easy to become addicted to being stressed, if that's what feels normal to you. If so, notice it, and see where you can dial it back.
For more kitchen organizing inspiration, read this post: 7 Steps to a More Organized Kitchen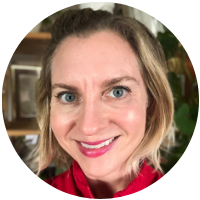 Posted By Jean Prominski, Certified Professional Organizer