Clothes & Conveying a Message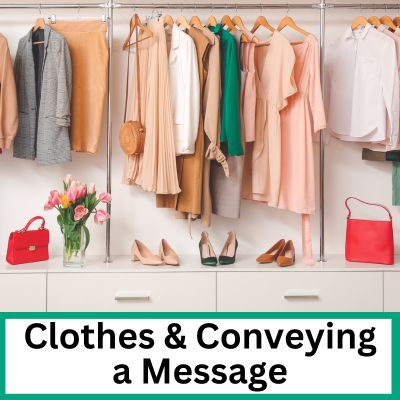 This post is part of a series that I will be sharing with you over the next couple months, based on the 5 week journal that I've created. If you don't want to wait for each post to come out, you can download the journal here: The Seattle Sparkle Method to Get Organized and Stay Organized
Whether or not you're into fashion, the clothes you decide to wear say a lot about you. They send non-verbal clues to other people about you, and they will also communicate messages to yourself about how you feel. It's important to declutter your closet on a regular basis so the clothes you wear reflect the best version of you. And if you have a closet full of clothes that you don't wear, you might feel like you're not living up to your highest potential. What message do you want to convey with your appearance?
Amy Cuddy, famous social psychologist and author of Presence, recommends doing a power pose if you feel anxious before a presentation or any other event you're nervous about. She talks about the power of body language and how a simple posture change can increase your confidence. If changing your posture can increase your confidence, think about how clothes can make you feel more confident (or more incompetent).
Clothes are powerful! Research has even shown that the clothes you wear actually change the way you perform. Read more about that here and here.
Wardrobe and color choices will affect your mood too! In fact, "enclothed cognition" is a term coined in 2012 by Hajo Adam and Adam Galinsky. This term refers to the influence of clothing on the wearer's psychological processes. Don't let your choices pull down your mood. Make choices that lift your spirits!
Self-image is how you perceive yourself and how competent you are. If you have a positive self-image, you will feel capable of your abilities. If you have a lousy self-image, you will doubt yourself and your ideas. If you want to improve your self-image, wear clothing choices that support your best self.
Do you want your self-esteem to flourish? Wear clothes that make you feel good! And not in a "comfy loungewear" feel-good way. Choose clothes that not only feel good, but look good too! Your clothing choices reflect your level of self-esteem.
Clothing sends social signals to other people about your physical and mental well-being. The majority of the time, this affects how other people respond to you and treat you. Don't wear clothes that are worn out, stained, or ill-fitting.
Can clothing effect your physical health too? Poorly fitting or unsupportive shoes may change your gait, which will cause all kinds of musculoskeletal problems. Or they may just cause your feet to hurt, which will mean you won't feel motivated to get enough exercise. Poorly fitting bras will also mess up your posture, causing pain in your back. Some clothing may have high levels of toxic chemicals in the fabric that may cause minor irritations. Exposure over a long period of time may lead to serious health issues.
Dress to impress! If you want to look put together, wear clothes that fit, no matter what size you are. Wearing clothes that are too big or too small will look unflattering. It's also important to be comfortable with what you wear. Dress appropriately for the occasion. If you're walking around pulling at your clothes or stumbling over your high-heels, you will feel awkward and other people will sense that from you too. Find your own style and be proud of how you choose to express yourself.
Your clothing choices reveals a lot about your personality. Are you casual, easy-going, "neutral", sophisticated, sexy, persuasive, conservative, liberal, fiery, boring, classy, edgy, eclectic, bold? Think about your personality, and then think about your clothing choices. Do your clothing choices reflect your personality?
Google "fashion psychology" to learn more about how the choices we make with our clothes impact how we perceive ourselves and others.
Home Assignment:
Declutter and organize your clothes and accessories. Keep only the clothes that you love. If you find clothes that you love, but haven't worn for a long time, create some outfits, and store those clothes together. You may want to create a system where you rotate clothes that have been worn from left to right, or front to back, to ensure you are cycling through all of them. If you have clothes that don't fit (that you must keep), store them together and label by size.
Life Assignment:
Take a few photos of yourself (use the camera timer, tripod, the mirror, or take some selfies). What message are you conveying with what you are doing now? What message do you want to convey? Are these in alignment? What (if anything) needs to shift?
Want more closet organizing inspiration? Read these posts:
Getting your closet up to date
How to style yourself with love in mind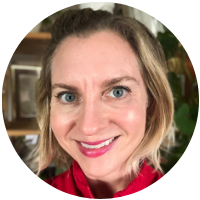 Posted By Jean Prominski, Certified Professional Organizer