How to Style Yourself with Love in Mind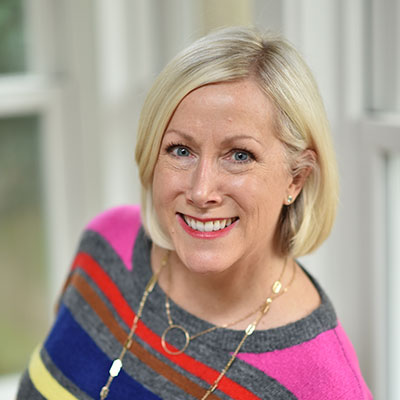 An Interview with Personal Stylist Liz Weber of Style Shimmy
By Erica Rodgers
What is in your closet? A mass collection of shirts, shoes, pants, skirts, etc? Or a few pieces that cover the basics? Maybe something in between. Possibly you take up two closets. Any way you cut it, you do have clothes. Now, here is another question for you…. Why do you have these clothes? This is the kicker question. Are most of your clothes for your job at the bank? Do you have all but one nice outfit, since you love being in sweatpants? We all wear clothes most of the time. Our apparel is quite crucial to our day to day happenings. We are emotional beings who enjoy participating in our favorite activities, which usually require a certain attire. For instance, you like tennis, work out clothes are better than playing in heavy jeans, still doable, but not helping to run back and forth on the court. We should consider owning a balanced wardrobe that consists of rock band t-shirts if we love going to rock concerts. But do we? Do we really own clothes that reflect ourselves? Since we have the choice of choosing clothes that represent our self, our soul, our spirit, why do we sometimes not? The pressures of trends, our feelings of self worth and the dislike of the act of shopping are some reasons. 
Liz Weber of Style Shimmy speaks about working with women to help give permission to wear what makes us feel worthy, lovely, good, happy, joyful and everything in between. She calls her sessions as a Personal Stylist, "style therapy." Her goal is not only to find what makes a person "shimmy" with excitement, but also to "reflect them visually." Many women feel shackled by their wardrobe, because they have spent money on what is already there, waiting to buy more until after they lose weight, don't really know what is in there or feel like they already have a full closet but don't know what to wear each morning. "Most people already have most of what they need in their closet," Liz states, as many people think that hiring a Personal Stylist will entail buying a whole new wardrobe. In fact, it seems to be the opposite. Liz does an In-Home Closet Consultation where you and she will go through all your pieces and talk about what you like, don't like, do during a day, hobbies, goals and just general life. These are all topics to consider while organizing your closet to "have the clothes work for you." Liz brings fresh ideas, "a safe place to connect" with themselves and a good ol' fashioned outfit organization. Home Organization is very similar to working with a Personal Stylist. Both take stock of what you have, determine what items will serve you and your goals and then create a system for how to keep organized AKA how to choose an outfit that suits and represents yourself. Understanding and loving yourself can be from the inside out. Visually communicating to yourself and others, through attire and jewelry, can help enhance your self worth and bring more wanted occasions than if you dress yourself without your needs in mind. For instance, if you are single and want to start dating, make a list of what you like to do and then dress accordingly. To illustrate, a single woman who loves to paint vibrant murals might start dressing to reflect her passion for color and bold concepts by wearing colorful shoes (sneakers or heels), lively printed shirts and chunky jewelry. This is a reflection of her spirit. In turn, someone who appreciates this look and the feeling of the look will be attracted. Liz, Style Shimmy's Personal Stylist, really drives these thoughts home in her sessions: understanding what makes you feel good and loved will then attract love and appreciation from the people who want to appreciate that statement about you. 
What if every time someone talks to you about updating your wardrobe you start your sentence with "But…" There are options, Style Shimmy is all about finding YOU in your wardrobe, working with what you have and your price point. Liz even takes into account if you don't like shopping because of the pesky sales people. Her job is not to style you for you, but to give you options and help you communicate yourself to the world. It is the beauty of enticing out your self worth in every aspect of your life. What if you work a corporate job but are really a laid back person who enjoys running/working out and wants a more relaxed style to reflect that relaxed self? There are options! Luckily, more comfortable and stretchy business-style pants are available. Your legs no longer need to be imprisoned by non elastic pants these days. Dr. Scholl's now has a line of shoes that are supportive yet stylish for an office setting. 
How do you determine if you are really wearing/presenting ourselves to expand in love and success?
Liz says to ask ourselves these questions:
Am I comfortable?
Am I fidgeting in my clothes?
Am I distracted by what I am wearing?
Am I worried about a certain piece of clothing?
Overall, if you reflect your outside to your inside, the passion for yourself will attract new friends, occasions, things, etc. and in turn inspire others to do the same as they will see the beauty of authenticity.
Have you ever worked with a personal stylist?  How did that change the way you present yourself to the world? Let us know in our Facebook group, Declutter and Organize with Seattle Sparkle.  Or if you're ready to start working with one now, contact Liz Weber of Style Shimmy!
"Can't recommend Liz enough – you don't need to be rich, or fashion forward to enjoy dressing and to feel your best."
— ANNE D.
"Best decision I ever made was to hire Liz. She took out all the stress and worry from shopping and let me have fun again in doing something that I had absolutely dreaded."
— CHRISTIE M.
"The best thing I find with Liz is she LISTENS and creates from that place so that you feel GREAT and truly you. She helps you shine!"
— SONYA K.
"Liz is helping me create a new wardrobe that flatters my body and works for my lifestyle. She's well worth her fee and then some."
— STEFANIE S. 
Photo Credit: Sherry Jaqua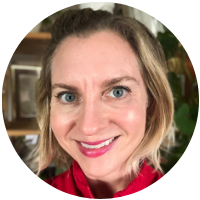 Posted By Jean Prominski, Certified Professional Organizer