An email came in recently from one of my virtual clients who had completed 7 virtual organizing sessions with me a few months ago.  I wrote her an email to check in, and she responded with such a kind note that I asked her if I could use it as a testimonial on my site.
"Thanks for not giving up on me.  The support I miss is when we talked, your laugh and kindness always made me feel so supported and you give such good energy without judgment.  That was my fave, working through some of the things I couldn't let go of.  I see the neighbor kid with the baby clothes and toys outside and I smile and not one part of me regrets getting it out of our house.  That was so hard to imagine I'd ever do.  We continue to gift books we read and we stock up on board games from when you told me to pull out the board games, it's changed our family dynamic too. We sit there and play when we are stressed about my health or other things, even sick you can sit on the floor and play a game of Trouble. 🙂  Anyway, that was something you changed for me that always reminds me of how accepting help is super hard but it's priceless because others can see things clearly when you cannot."
-Seattle Sparkle Client
Now that I'm vaccinated, I've been doing more in-home sessions, but I'm also still doing virtual sessions.  The virtual ones are great for people who like shorter session times, want more frequent accountability, and are physically capable of moving things around so that they can get organized.  During sessions, I usually start by asking my client "what's going well (either organizing related or not)?" so that we can start things off on a positive note.  Then we'll go over the homework (if applicable). I help my clients break down larger projects into smaller more achievable tasks so that progress can be made.  Often times my clients will mention other long term projects that they want to accomplish in the future, so I'll keep track of those in a "Parking Lot/Future" list.
Once we've gone over the homework, we'll either refer to our master "to-do" list to see which area needs to be organized next, or we'll decide in the moment based on the current circumstances. We usually spend some time strategizing how things need to be organized. There are often road blocks that need to be cleared so that other things can be moved into those spaces.  It's fun to do it together because sometimes it can be scary to organize things on your own! Literally, sometimes closets can be a little spooky, so it's nice to have someone else there with you, even if it's just virtual.  Technology is so cool! Once we've figured out which physical (or mental and emotional) blocks need to be moved, we get to work.  I will sometimes set a timer so that my client can organize a specific area for a set amount of time.  Other people really want to talk things out about where things should go.  I love asking questions that help my clients figure out how to categorize their things because that really helps determine where they'll go.  Sometimes people keep things around just because they're pretty.  They want to use them, but they're not sure what for.  I love helping people come up with uses for the things they knew intuitively that they wanted to keep.
At the end of the session, we go over homework. Then I'll send them an email so that they have a clear list of their next action steps.  I have so much fun organizing! I feel very grateful to be able to do this for a living.  Thank you universe!
What projects are in your "parking lot"? Send me a message, I'd love to cheer you on!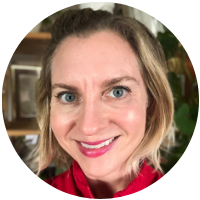 By Jean Prominski, Certified Professional Organizer
Download my free 5 week journal The Seattle Sparkle Method to Get Organized and Stay Organized
Sign up for my free 4 Day Color to Declutter Challenge.
Become part of a like-minded community by joining my Facebook Group, Declutter and Organize with Seattle Sparkle.
Ready to book a consultation? Complete this form.
For artwork to energize your home, order through jeanprominski.com or on Etsy.