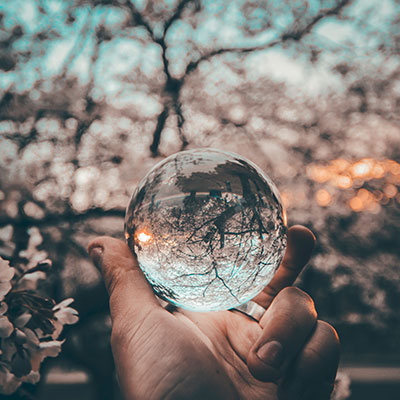 There are lots of myths, controversy and misunderstandings about what Attention Deficit Hyperactivity Disorder (ADHD) is. It was once thought to be a disorder that primarily affects boys who were a disruption in the classroom. As more research was done on ADHD, the list of causes and symptoms became more widely known. Kids who did not have the hyperactivity attributes, yet had difficulty focusing and had other ADHD symptoms were once labeled as having "ADD". As of 1994, the DSM categorized anyone with one of the three types of ADHD (hyperactive, without hyperactivity, or combined) as all being under the label of "ADHD".  For more information, read CHADD's Short History of ADHD.
Due to this confusion, many people who didn't present the stereotypical loud, hyperactive, forgetful, impulsive symptoms of ADHD were overlooked. Another major myth was that only children could have ADHD, and they would grow out of it as an adult. Now we know that this is not true.  But for a truly well-rounded understanding of ADHD, Gabor Mate's book, Scattered is a must read.
I am an adult with ADHD, and help other kids and adults with ADHD as well. I feel passionate about helping people, especially because ADHD was not something I knew I had until my late teens. The coping mechanisms I had learned masked any classic outward ADHD symptoms. I was always prepared, responsible, (fairly) organized and quiet. Internally, I had a lot of difficulty focusing in school, retaining what I had learned, and putting my thoughts into words. Yet somehow, I managed to graduate high school with an advanced diploma, and earn a prestigious award when I graduated college.  
After completing my undergraduate degree at University of the Arts, I began making art about how our environment affects our well-being and ability to focus. I went on to pursue this inquiry as I obtained my graduate degree in at Rhode Island School of Design.  As my interest in brain health and psychology increased, I began to learn more about ADHD.  I learned more about some lesser-known tendencies of people with ADHD:
Mental and Emotional Flooding
High Levels of Optimism 
Difficulty Prioritizing
People Pleasing
Perfectionism
Difficulty Staying Present
Difficulty with Long Term Planning and Following Through
I also learned how many similarities ADHD had with my thyroid disorder and how much diet improved my ADHD symptoms. I started to believe that ADHD wasn't a real disorder, and that any adverse symptoms could be managed through sleep, diet and exercise.  While I still believe in the importance of lifestyle changes, I now fully believe that ADHD is a real condition, and I am an advocate for getting diagnosed from someone that truly understands the complexities and subtle ways ADHD can impact someone's life. Which this creates self-compassion, self-awareness and self-understanding, so that someone can learn to create their life and operate within society; to be able to achieve their highest potential in a way that is right for them. I also recommend working with a coach who specializes in helping people with ADHD, like myself. I work with my own coach and have received incredible benefits with our ongoing accountability sessions.
As Judith Kolberg points out in her book, ADD Friendly Ways to Organize Your Life, due to modern conveniences (ATMs, online shopping, 24 hour grocery stores), the volume of communication (internet, mail, email, cell phones and social media) and being organized is more important now than it was even a decade ago. This communication and organization can help to prevent mental and emotional overwhelm, impulse control and consumption.
Winifred Gallagher has written a handful of books on topics that include our surroundings, our homes and focus. In Rapt, she uses neuroscience, psychology, philosophy and behavioral science to show her readers how "paying attention" can have a positive impact on our lives. She quotes William James (1842-1910), the man who formally "discovered" attention. He says, "The greatest weapon against stress is our ability to choose one thought over another." 
Here are my top 7 tips that have helped manage my ADHD:
Drink lots of water. I aim to drink 96- ounces of plain water a day, depending on the weather and my workout. By doing this, I stay hydrated, am less likely to snack, which naturally floods out too many beverages with caffeine, sugar or alcohol.
Exercise daily.  Depending on your fitness level, combine cardio, weight lifting, stretching and balancing exercises into your routine. Jef Nelson of Shogun Fitness provides in-person group training at his gym in Fremont, and also offers an online fitness program, which I've loved doing at home.
Get a dog. Find someone who motivates you to go for walks to get fresh air, get out into nature, take in new scenery, and gets your body moving.  If I could find an article on why EVERYONE should own a Jack Russell, I would happily link it to this post, but the reality is, there is no dog that is right for everyone. I'm just a huge fan! 
Incorporate meditation, reading and/or journaling into your day.  This quiet and introspective time helps with self-attunement, patience, and using your brain in alternative ways. Read this article from Forbes, for more information on how meditation affects our brain.
Organize your home and learn how to maintain it.  While we all make messes (especially us creatives), the key is to knowing how to reset it when you've reached that threshold. I love to keep like items together and use labels so I know where things belong. If you are considering working with a Professional Organizer, I'd love to help! 
Choose foods that are compatible with your body. By doing a quick Google search, you'll find a plethora of opinions on what not to eat if you have ADHD. Only you know what is right for you. My main recommendation is to focus on choosing foods that you want to add-in to your diet rather than putting too much attention on foods you want to eat less of. I love helping people with this through my coaching program, and helping people organize their food storage systems (pantries, cabinets, drawers, fridges etc.)  through my in-home organization services. 
Get creative! Self-expression helps keep the mind and body active, helps mental and emotional processing, deepens personal authenticity and provides a feeling of accomplishment. Whether it be creating art, writing, playing music, or wherever your curiosity leads you, allow your creativity to flow through you.
I am not only an ADHD thriver, but also a Professional Home Organizer, Health Coach and an artist. This has prepared me to help others with ADHD in daily personal, career and health goals. While the causes of ADHD are highly debated, I recommend doing your own research and talking with your doctor as well as reaching out for other resources and support.
Here are a few of my favorite resources:
Jessica McCabe's YouTube Channel
ADDitude Magazine: What is ADHD
Institute for Challenging Disorganization Clutter-Hoarding Scale
What is your favorite book or resource for ADHD? Join our Sparkle Tribe and let us know!
Image Credit: Yeshi Kangrang
When it comes to organizing your home, what part is the hardest for you?   Send me a message so that I can cater a blog post to your needs.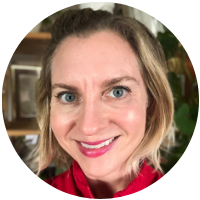 By Jean Prominski, Certified Professional Organizer
Download my free 5 week journal The Seattle Sparkle Method to Get Organized and Stay Organized
Sign up for my free 4 Day Color to Declutter Challenge.
Become part of a like-minded community by joining my Facebook Group, Declutter and Organize with Seattle Sparkle.
Ready to book a consultation? Complete this form.
For artwork to energize your home, order through jeanprominski.com or on Etsy.