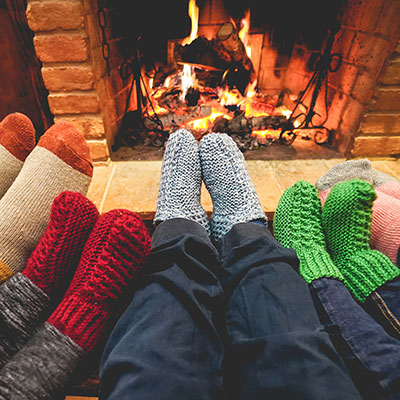 Happy New Year!  As a Certified Professional Organizer, I am an active member in our National Association of Professional Organizers Seattle Chapter.  In this group, we have monthly presentations on a variety of topics that are of interest to both Professional Organizers and our clients.  At our last meeting, we had "House Whisperer" and Interior Designer, Erin Cochran of Revealing Redesign give a talk on "Creating Comfort: House Whispering for Ourselves & Our Clients".  Erin Cochran is the owner & Head House Whisperer of Revealing Redesign, a company she founded in 2006. Because many smart, passionate people (despite their zest for life and mad skills) find themselves living and working in drab, outdated, uncomfortable, and/or cluttered surroundings, Erin conquers ugly, disappointing rooms one at a time…enabling her clients to finally live in nurturing, beautiful spaces that help them put their best foot forward in the world.  During her presentation, she talked about identifying the "white noise" or covert discomforts we have in our living spaces.  She also helped the audience identify elements that make us feel "just right", where we can feel alive and be our true authentic selves.  For this post, I'm going to share some of my take-aways from her presentation, plus I'll add some of my own insight as well.
Identify the "white noise" in your home now. Close your eyes and listen.  What do you hear?  Look around the room and notice any annoyances.  These could be anything from unfinished projects to colors you just don't like.  It could be too many notes on the fridge, clutter on a desk, or simply just bad habits of not putting things away when you're done with them.
Set the stage for the life YOU want to live.  Who's living in your space? If you've received gifts, people in your life have passed away, or you are just a tad too sentimental, you may have subconsciously given too much real estate in your home to others.  This is the time to reclaim your own home for yourself and the other people who are living in it now.  Look around and notice what your home says about the person who's living in it.  Is that you?  What would you like your home to reflect about YOU as a unique human being?
Appreciate the past, learn from it, process memories and events, but let it go. In worse case scenarios, overly cluttered homes or an imbalance of sentimentality can cause you to live in the past. I'm sorry, but as cute as it is, THIS IS NOT HEALTHY.  Continually make updates and upgrades to your décor so that you're living life in the present, not attached to what was.  It's ok to have a few sentimental items around, but store them in a way that they're not preventing you from living in the present.
Where did you really feel like you felt comfortable, where you could be the real YOU? In many cases, this isn't your current home (although it could be!). It may have been your childhood home, grandparent's homes, a family vacation home, a friend's house, or anywhere else you just really loved to be in.  Erin walked us through a meditation where she asked us to find our "just right" place.  I call this "finding the shui". Close your eyes and imagine this space.  Your intuition works very quickly, so notice what first pops into your mind's eye.  Use all of your senses to notice what you love about this place.  Look down at the floor, at the walls, at the décor and at the furniture.  What do you see all around you?  What do you smell?  What do you hear?  What do you taste?  What to you feel? What's fascinating is that you'll probably notice that you have already pulled some of these elements into your home now.  When I did it, I envisioned the screened-in back porch of my grandparent's old home in Isle of Palms, South Carolina.  This was heaven for all of us! What's funny is that in my home now, I subconsciously picked out a very similar carpet to the carpet they had on the porch!  I also some beach décor elements, along with a painting of their home right by my front door.  I've been on a quest to capture that delicious ocean air though.  It's like a pine-y cedar-y smell, mixed with the ocean… I'm sure you know the scent!  After the presentation, I looked online and actually found The Charleston Candle Company that makes an "Isle of Palms" candle, so I ordered it.  I've also recently added some "summer nature sounds", complete with cicadas and ocean waves, which I now regularly play through my Alexa. Use your 5 senses to pull forward elements from you "just right" place into your current home.  Make sure these elements allow you to be the person you are now, and can grow with you into the future.  Eliminate all items that give you a sense of constriction.  This is an indicator that they are holding you back.  As a form of self-love for yourself, give yourself permission to let go of what is no longer serving you.
Add some "Hygge". This is a Danish word which roughly translates to "coziness".  Denmark is one of the coldest and darkest places in the winter, yet they are one of the happiest cultures.  They attribute this to their sense of "hygge".  Elements like a warm glow from a fire, soft textures, comfy blankets, elements of nature, and good conversation, all contribute to a high hygge quotient.
The next Seattle NAPO talk is on Time Management from an energetic perspective, given by Marie Manuchehri.  Please join me, Tuesday, February 2nd, 2021. 6:30pm on Zoom.  $26. Register here.
What topics would you like help with? Send me a message so that I can cater a blog post to your needs.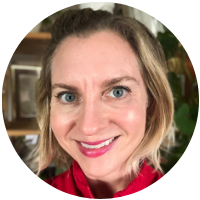 By Jean Prominski, Certified Professional Organizer
Download my free 5 week journal The Seattle Sparkle Method to Get Organized and Stay Organized
Sign up for my free 4 Day Color to Declutter Challenge.
Become part of a like-minded community by joining my Facebook Group, Declutter and Organize with Seattle Sparkle.
Ready to book a consultation? Complete this form.
For artwork to energize your home, order through jeanprominski.com or on Etsy.