Spring Cleaning Challenge Class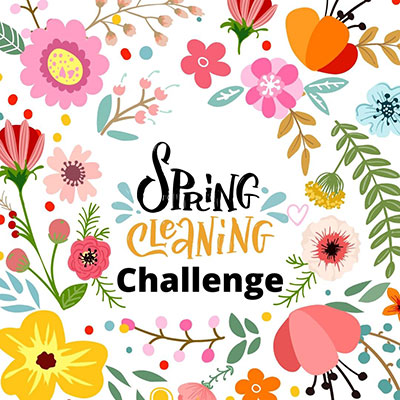 Do you feel like you have too much stuff in your house? Or you may want to do a deep Spring cleaning, but you don't know where to start? Do you get started, but quickly get overwhelmed with all the piles and can't get the job done? Join my Spring Cleaning Challenge Class! In this class, you'll get to work on decluttering, cleaning, and organizing your home with a group of like-minded individuals who are all working on the same goal- a clean home!
Tasks like decluttering, cleaning, and organizing can all be challenging for different reasons, but for many people, it boils down to underdeveloped executive functioning skills. Due to genetic factors or other injuries to the brain, the part of the brain responsible for self-restraint, self-awareness, hindsight/foresight, self-talk, emotional self-regulation, self-motivation, planning, and problem solving, doesn't become as developed as someone who has a neuro-typical brain. For neuro-typical people, these skills come naturally. Neuro-diverse people need to learn them consciously. If neuro-diverse people want learn the skills necessary to get their homes clean and organized, it can be important for them to work with a qualified practitioner who can essentially "lend" executive functioning skills to their clients. As a certified home organizer, my clients borrow my executive functioning skills so that they can eventually learn these skills through the process of mirroring.
I can only take my clients as far as I'm willing to go, so I make sure to position myself within highly functioning groups of people who hold me accountable to what my goals are. I am constantly involved with taking continuing education classes, exercise classes, and networking groups so that I can keep my body and mind in tip-top shape so that I can transfer executive functioning skills to my clients. I have had to learn executive functioning skills consciously, and so I know it can be done!  I have found being part of these types of groups to be so incredibly helpful for my success that I have started offering group classes to my clients as well. One-to-one sessions are still important for deep dives and more individualized attention, but group classes take the accountability up several notches. Not only are you accountable to yourself and to me, you've got to hold yourself accountable to the whole group, and that's very powerful!
Something else that I've noticed about the group classes is that the best way to learn something is to teach it to others. As a student in my classes, you'll have the opportunity to share your suggestions with the rest of the class. You'll feel compelled to make a change in your home because you're sharing suggestions with others. You'll start to listen to your own advice.
Group classes are incredibly motivating because you'll be seeing everyone else make such great progress that you'll naturally want to inspire others in the class as well. It's really fun to see how thoughts and ideas evolve in the group setting.
Are you ready to carve out time in your schedule every week to declutter, clean and organize? Signing up for organizing sessions on a regular basis really helps get the habit of frequent tidying ingrained in your daily life. During the class, part of the time will be dedicated to discussion, and the other portion will be dedicated to you actively working on decluttering, cleaning, and organizing your home. You'll need to be at home for the class, or wherever you have an organizing project to work on. This class is not meant to be listened to passively. It's for people who are ready to roll up their sleeves and get to work.
Time: 4pm-5:15pm Pacific Time
Dates: Thursdays, May 5th, 12th, 19th and 26th 2022
Fee: $200
Students will meet once a week for four weeks over Zoom. The class size is limited to 4 participants. This will be an interactive class.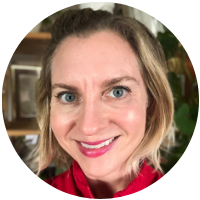 By Jean Prominski, Certified Professional Organizer
Don't forget to sign up for my organizing classes here
Download my free 5 week journal The Seattle Sparkle Method to Get Organized and Stay Organized
Sign up for my free 4 Day Color to Declutter Challenge.
Become part of a like-minded community by joining my Facebook Group, Declutter and Organize with Seattle Sparkle.
Ready to book a consultation? Complete this form.
For artwork to energize your home, order through jeanprominski.com or on Etsy.