Sign Up For Home Organizing Group Classes!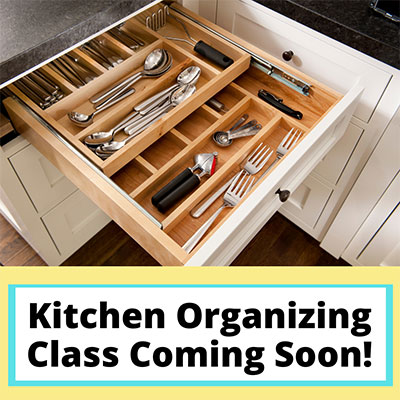 After 6+ years of providing 1:1 home organizing sessions, I've finally decided to start offering group classes! Sign up here: https://seattlesparkle.com/kitchen-organizing-class-sign-up/
Is This You?:
Do you want to get organized, but you're plagued with procrastination? Maybe you're a perfectionist who doesn't want to get started because you don't think you'll ever be able to really organize the way you want to. Perhaps you've had big dreams of getting organized, but never been able to follow through. Has your identity been so "disorganized" your whole life that no one around you believes you when you say you want to make a change? Or sometimes, you've started to make progress, but a big crisis has hit (unknowingly created by your subconscious!) that will give you a really good excuse to stop organizing. Are you an "over-giver", spending all your time and energy helping others, but you feel too depleted to work on your own home? Or does your procrastination come in the form of worry about getting rid of stuff because you might need it sometime? Whether you're someone with a house full of stuff who's severely challenged with organization, or you're fairly organized, you just want to hone your skill set, this class is for you!
Why Group Classes Are So Special
Disorganization is very common, but many people feel isolated because they think they're the only one who has this problem. Their shame grows as they become more and more disconnected from the world. By joining a group class, you'll be able to see how many other people are just like you! By being part of this class, your sense of belonging will get stronger, and you'll also get to see what a positive impact you have on the people around you. Working with a group is a powerful tool because everyone's intentions to get organized will have a ripple effect on each other. You'll be able to see how by completing homework assignments and getting organized, you'll be motivating the people around you to do the same. It's pretty cool!
One major reason people don't get organized is because they haven't carved out the time to do it. By attending weekly organizing classes, you'll have the structure set up into your schedule. During these classes, you'll not only learn from me, a Certified Professional Home Organizer, but you'll also learn from your classmates too! You'll get to hear about what worked for people and what didn't. The information exchange will be exponential.
In addition to scheduling time on your calendar and getting organizing tips and advice from a group of people, you'll also have the necessary accountability for success. Classes will meet once a week for 4 weeks. Each week you'll have time to talk about your goals and challenges, make some headway on an organizing project, and review the action steps to take before the next class.
Another one of the benefits of doing the group class is the cost. I've priced this class so that it can be accessible to a wider audience. Participating in the group is significantly less expensive than embarking on a 1:1 adventure.
The first group of classes will be focused on kitchen organization. Future classes will include organizing clothing, paperwork, bedrooms, bathrooms, garages, basements, and more! Stay tuned for new classes to be added soon.
Details:
Time: 4pm-5:15pm Pacific Time
Dates: Thursdays, January 6th, 13th, 20th and 27th 2022
Fee: $200
Students will meet once a week for four weeks over Zoom. The class size is limited to 8 participants. This will be an interactive class.
Sign up here: https://seattlesparkle.com/kitchen-organizing-class-sign-up/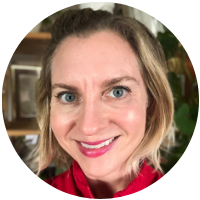 By Jean Prominski, Certified Professional Organizer
Download my free 5 week journal The Seattle Sparkle Method to Get Organized and Stay Organized
Sign up for my free 4 Day Color to Declutter Challenge.
Become part of a like-minded community by joining my Facebook Group, Declutter and Organize with Seattle Sparkle.
Ready to book a consultation? Complete this form.
For artwork to energize your home, order through jeanprominski.com or on Etsy.