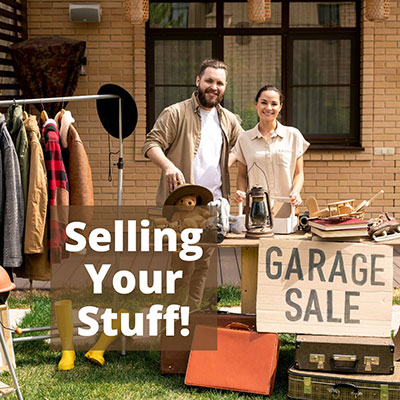 Do you have items of value that are taking up precious real estate in your home or storage unit? Many people dream of someone who will come to the rescue and pick up all their old stuff, take it to another location, sell it, and then give them a percentage of the sales. Due to a combination of the cost of real estate to house all the items, the low demand for used items, the cost of shipping, and how tedious it can be sell things, this kind of business model is uncommon. There are people who specialize in collectibles or other high-end items, but for the most part, if you want to make any money from selling your stuff, you're probably going to need to do it on your own. I have helped teach my clients how to list things for sale. It can be quite fun once you get the hang of it! If you're interested in learning how to sell your things, this post is for you!
How to make the most money
If you are willing to put in the work, selling things on your own (versus hiring someone else or consigning items) will yield you the most money. You can use sites like Facebook Marketplace, OfferUp, NextDoor, and Craigslist, to sell items directly to other people locally. This is good for items that are hard to ship, or aren't worth shipping. I personally just sold a massage table on Craigslist. I had it listed on all four sites. I got a few inquiries through Facebook, and lots of spammers on Craigslist, but I finally got someone who seemed legit send me an email through Craigslist, and so we arranged a time for her to come get it. Below are some recommendations for selling things through these sites. Before you sell anything on any of these types of sites, make sure to read these safety tips.
Take good photos.
Write a good description.
Price your item competitively.
Don't respond to anyone who sounds flaky or fake.
Respond quickly to people who sound genuinely interested. Make sure to use correct grammar and spelling so that you don't come off as flaky or a fake either. Buyers can be just as nervous about you as you are of them!
If you're nervous to have someone come to your house, arrange to meet someone in a public location such as a grocery store parking lot. Remember to bring your phone communicate clearly with your potential buyer.
Be patient. You may need to re-list your item a few time before it sells.
Yard Sales
Since the Summer is coming up, this is a great time to have a yard sale! Yard sales can be a lot of work, so make sure to check your expectations for how much money you're going to make at the door, and just have fun. Be sure to advertise for your yard sale on local sites (Facebook, NextDoor, Craigslist etc) and make signs to post around the neighborhood. Gather everything you want to sell in one area. Set up tables, and arrange items neatly. You may want to use a big pop-up tent as well. Make sure to price items clearly. Decide how you want to take payment. If you'll accept cash, make sure to have change available. I was just asking my friend Tom Umali, manager of the Umpqua Bank in Ballard, if there was really a coin shortage, and he let me know that his bank is a great place to come to get cash and coins. Venmo can be a great option too. Yard sales can be a really fun way to meet your neighbors and enjoy a day outside.
How to find a broader audience
For collectibles, electronics, or other items that have higher value, use e-Bay. e-Bay does take a portion of the sale, so be sure to take that into consideration when you're pricing your item. You can set a minimum price and allow buyers to place bids. You can also set a "buy it now" price, so someone can purchase the item right away. There are also niche sites for specific types of collectibles, so you may want to do a Google search before posting on e-Bay.
Consigning Items
Furniture is fairly easy to consign. Most consignment stores want you to email them photos of the furniture. If they accept it, you will probably need to bring the furniture to the store yourself or hire a company to deliver it for you. Ballard Consignment is very efficient with selling furniture. I have had clients who have sold furniture there, and I have too. It was a very easy process.
If you have sports equipment, consider consigning it with Play it Again Sports.
For consigning clothing, there are many consignment stores all over Seattle. You can also send your clothes to ThreadUp, or use Poshmark to sell your clothes directly. The RealReal is the place to sell secondhand designer clothing.
Here are a few other links to other businesses around town. I haven't worked with any of these companies directly, but I have heard good things from other professional organizers.
https://www.singergalleries.com/
http://www.hannahsatticestatesales.com/
https://www.facebook.com/FandJEstateSales
https://fruitcocktailcollectables.com/
https://www.fossappraisal.com/
https://www.donnellyestatesales.com/
http://www.pickerspearls.com/appraisals
https://olympicjewelryseattle.com/
Max Sold is a good option if you're selling a lot of things and have a large space to spread things out. If you let them know I referred you, you will get a discount. The way it works is someone from Max Sold will come to your house, take photos of everything for sale, and will post it all on an auction. Once the auction is over, buyers have 1-2 days to come to the location to pick up what they've purchased. Another similar option is Everything But The House.   Another professional organizer recently recommended Chairish, an online consignment company.
Have you sold any of your old stuff? What was your experience like? Please share in the comments. I'd love to hear about it!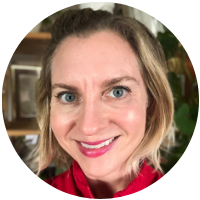 By Jean Prominski, Certified Professional Organizer
Don't forget to sign up for my organizing classes here
Download my free 5 week journal The Seattle Sparkle Method to Get Organized and Stay Organized
Sign up for my free 4 Day Color to Declutter Challenge.
Become part of a like-minded community by joining my Facebook Group, Declutter and Organize with Seattle Sparkle.
Ready to book a consultation? Complete this form.
For artwork to energize your home, order through jeanprominski.com or on Etsy.