Happy holiday weekend! Now that Christmas is over, I know everyone's starting to think about taking down their decorations. I was recently interviewed by the Seattle Times (along with a few other organizers in the area) to share some tips on how to store holiday decorations. The article was in the Dec. 26th, 2021 Seattle Times print edition. You can find it here: https://www.seattletimes.com/explore/at-home/store-your-holiday-decor-so-that-it-stays-organized-and-intact-until-next-year/
When do you take down your holiday decorations? Please share in the comments!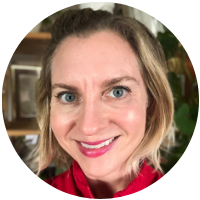 By Jean Prominski, Certified Professional Organizer
Don't forget to sign up for my organizing classes here
Download my free 5 week journal The Seattle Sparkle Method to Get Organized and Stay Organized
Sign up for my free 4 Day Color to Declutter Challenge.
Become part of a like-minded community by joining my Facebook Group, Declutter and Organize with Seattle Sparkle.
Ready to book a consultation? Complete this form.
For artwork to energize your home, order through jeanprominski.com or on Etsy.