Purse and Backpack Organization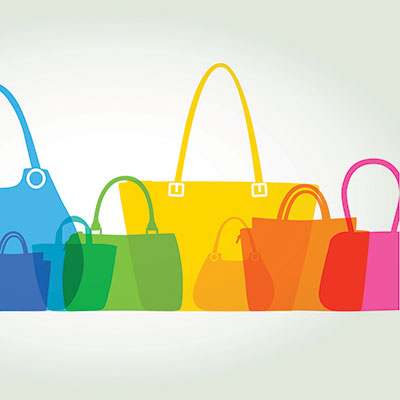 I love bags! I think it's so much fun to have the right bag for the job.  Needless to say, I have a good assortment of bags to choose from.  I recently helped one of my adult clients organize her backpack, so that's what inspired this post. This post applies to both kids and adults, because as we all know, almost everyone could all use a little update to our bag organizing game. I'll also talk about how to easily switch back and forth from larger to smaller bags.
Brainstorm the types of different bags you use on a regular basis. I generally have a variety of basic sizes/types that I'll alternate between:
The fanny pack: This is the bag I take with me when I walk my dog. It's big enough to hold my phone, headphones, keys, Kleenex, and my treat pouch fits very nicely on the straps. I got mine from Lululemon years ago. Their stuff lasts forever!
The small purse: This is a "cute" purse for going out. It holds slightly more volume than the fanny pack, and is a lot more stylish!
My basic purse: I'm a huge fan of the LeSportsac Hobo bag. This is a very lightweight crossbody styled bag that can fit everything in the previous sized bags, plus a water bottle, kindle, and compact travel picnic blanket, for a spontaneous nap on the beach.
The small backpack: A bag like this is great if you're going on a slightly longer excursion, or if you're tired of carrying a crossbody and simply want to distribute the weight evenly on your shoulders. I have several different versions of this. Baggu and Fjallraven make excellent choices. I also have a great small Camelback for when I go running, but for the sake of not going down a rabbit hole for specialty bags, I'll keep it simple.
The regular sized bag or backpack: I'm lumping bag and backpack together here because they both serve the same function. Some people really prefer having a backpack so that they can distribute the weight evenly. Others prefer to carry a larger bag for both aesthetics, but also function. Sometimes it's just easier to see what you have when you are using a tote bag with an open top.  Cuyana makes a variety of high quality bags like these.  If you're choosing the backpack option, I'm a huge fan of the Stella and Dot "Crush It" backpack, which I know I've referenced in a few other posts.  (PS- If you want this bag, message me, and I'll hook you up with my favorite Stella and Dot rep, Erin Keyes).
Once you figure out the basic bags you like to take with you, use a piece of paper to make a list of everything you like to keep in each bag. Here are some ideas: Wallet, keys, cellphone, hand sanitizer, masks, lip gloss, pens/notebook, paper calendar, sunglasses, gum, Kleenex, water bottle… what else do you like to take with you?
If you haven't already done it, purge any excess from your bags. This is the time to dump out old gum wrappers, receipts, Kleenex, and whatever else you've been storing in your bags that you don't need anymore.  Bonus points for finding all your missing lip gloss!
Now that you have your list of the things you want to keep in each bag, map it out. Since each bag has different architecture with the pockets, where would the ideal places be to keep everything you want to store in the bag? It may be a good idea for you to have a series of smaller clear pouches (or even simple Ziploc bags) to group together small items that are alike.  I usually like to keep my hand sanitizer in a small Ziploc in case it leaks.  I've also found that it's nice to keep extra clean masks in a Ziploc to keep them clean. Using clear bags is awesome, because it makes it so much easier to see what you've got.
After figuring out what goes where in each bag, you may want to make another clean master list for each bag. This will help you remember where things go, and will also help you be able to easily switch from bag to bag.  In some bags you may want to keep simple things that don't travel from bag to bag, but in others, you may want to have items that move to the different bags (like your wallet).
A note about wallets- in your smaller bags, you may want to use a smaller wallet, or even just a Ziploc with your ID, credit card, and some cash. If you take important items like this out of your main wallet, do something so you remember that you've done this, and you don't leave the house with your main wallet, missing the important key items. If I've taken items out of my main wallet to temporarily use in a smaller bag, I leave my wallet unzipped.  That's how I know it's not complete.  You may want to use a post-it note, or put your wallet in a different location to help you remember that before you use it again, you need to put your ID and credit cards back in the wallet.
Maintain! It's easy to think that everyone else can keep their purse or backpack organized all the time. What they're actually doing is continually maintaining their bag. They remember to throw things out instead of stashing them in their purse, they remember to put things back in the same place, but most importantly, they periodically clean their purse out, and refine their organizational style.
How do you like to keep your bags organized?  Are you someone that likes bags with lots of pockets? Or do you prefer fewer pockets and using more clear pouches to keep things organized? What's your favorite type of bag for everyday use?
Please let us know in the comments!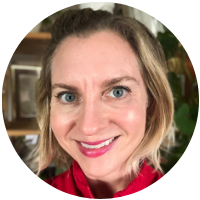 By Jean Prominski, Certified Professional Organizer
Download my free 5 week journal The Seattle Sparkle Method to Get Organized and Stay Organized
Sign up for my free 4 Day Color to Declutter Challenge.
Become part of a like-minded community by joining my Facebook Group, Declutter and Organize with Seattle Sparkle.
Ready to book a consultation? Complete this form.
For artwork to energize your home, order through jeanprominski.com or on Etsy.