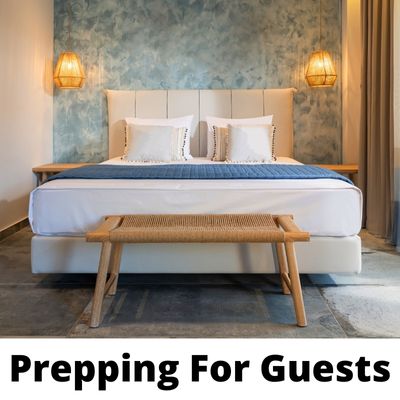 Is anyone else feeling the holiday vibes extra early this year?? If you're prepping your home for guests, I'm happy to share some tips on what to focus on, and what to skip. First impressions matter, and whether you know it or not, your guests are going to notice the scent of your home before they notice the visuals. The first thing to clean up anything that might be producing foul smelling odors. Here's a list of things to clean in order of importance:
1- Start a load of laundry and continue cycling laundry through as you prep. Make sure to dry everything, but skip the folding/putting away (for now).
2- Take out the trash and recycling.
3- Do the dishes.
4- Clean the bathrooms.
5- Wipe down the kitchen counters.
6- Vacuum and mop the floors. Due to gravity and the surface area of floors, floors sure trap a lot of odors!
7- If you have time, clean out the fridge too! Or at the very least, throw out any food that smells.
Light some high quality candles to help clear the energy of your space and purify the air. Don't use low quality candles as they introduce too many pollutants in the air.
It's amazing how much more inviting and better your home will smell when you do all of these things!
Once you've got the major cleaning done, now is the time to start tidying up. Don't worry about starting a major organizing project right before you have guests coming. Skip doing anything tedious, like organizing paperwork or resolving a junk drawer. Unless you really want to give your guests a tour of your entire home, ignore organizing your bedroom or spending too much time folding laundry and putting clothes away. That's what doors are for! In fact, if you've got a large quantity of tedious organizing projects to do (paperwork, I'm looking at you), quarantine it all into a separate room (or hide it behind a room divider). Put a sign up that says "do not open, loose chinchilla", and call it good. Anyone who makes you feel bad for having a little clutter in your life is not your friend, and you do not need to invite them to your home again.
Since you're having guests come over, consolidate your efforts on making them comfortable. Arrange enough seating to foster inclusivity and good conversations. Create a good place to serve food (buffet style or at the table). Make sure drinks are easily accessible, either "serve your own" or hire a bartender. Provide plenty of delicious and fun non-alcoholic beverages for those who choose not to drink alcohol. Spindrift is my favorite non-alcoholic choices. You can find it at Costco or at many grocery stores.
Depending on your level of organization, filling up a few bags for Goodwill might be the perfect thing to do to transform your home into a great place for entertaining. Perhaps you're fairly organized, but want to use this opportunity to hang some artwork or do some seasonal decorating. If you have any extra time, focus it on pulling out some games for guests to play, gathering some old photos for everyone to look at, or organizing a playlist of fun music to listen to. If your guests will be staying the night, provide a clean, quiet, and private place for them to sleep, and plenty of extra blankets, pillows, and towels. Make sure to have their favorite morning beverage and breakfast foods so that they feel comfortable in the morning.
What are your other favorite ways to prep for guests? Please share in the comments!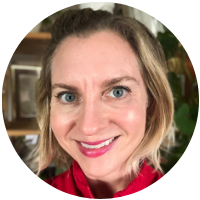 By Jean Prominski, Certified Professional Organizer
Check out my media exposure: Seattle Sparkle in the Media
Download my free 5 week journal The Seattle Sparkle Method to Get Organized and Stay Organized
Sign up for my free 4 Day Color to Declutter Challenge.
Become part of a like-minded community by joining my Facebook Group, Declutter and Organize with Seattle Sparkle.
Ready to book a consultation? Complete this form.
For artwork to energize your home, order through jeanprominski.com.