Paper Clutter Got You Down?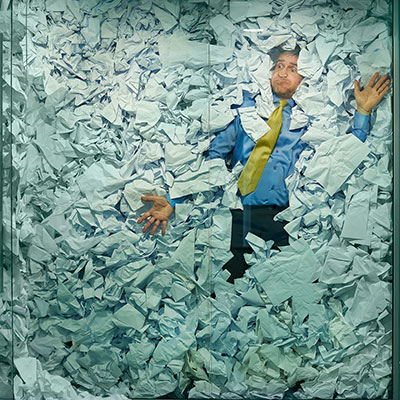 As a home organizer, one thing I frequently help people with is reducing their paper clutter.  I have been having lots of conversations about organizing paperwork lately, so I thought I'd share some tips on how to wrangle the paper clutter monsters.
Automate bills: If you have ever missed a bill in the mail, you know how important this is so that you won't have to pay any late fees. Create a digital list of all your bills with the dates and amounts. This will help you in the future, when your credit card expires, because it will make it very easy to remember which companies you need to update your card with. Consider using one credit card for all automated bills, so that it's easy to keep track of payments. Or if you're worried about overspending on your credit card, you may want to create a separate debit account for your bills, and transfer the correct amount into the account before the bills are due. Having a list of all your automated expenses will also help you budget. You can do an audit of all your reoccurring expenses, and eliminate what you don't need. In some cases, you can even call the companies to see if you can get a discount or reduction on your bill.
Go paperless- automate statements: Create a digital list of all of the companies where you have accounts, along with the url to log in. This will be very helpful for the places where you may only get a statement emailed once a year, or if your email inbox gets flooded. For storing passwords, you can use a service like "Last Pass", or write the passwords on a piece of paper and store them in a locked safe. It's not recommended to store passwords on a file on your computer, but if you do, at least make sure the document is password protected. Be sure to share your login credentials with someone you trust and have known for a long time.  Accidents can happen, and when your loved ones can access your login information, that will make everything so much easier.  For important login information, you may need to have access granted written into your will.  On that topic, if you haven't read The Gentle Art of Swedish Death Cleaning, you may want to check it out!
Go paperless- manual: Keep a recycling and shredding container within easy access of the front entrance. That way, it will be super easy to get rid of it before it amounts into clutter.  Also near the front door? Create a "to file" folder or box.  Since you probably won't be scanning or filing each piece of mail right when you get it, this is a place that can collect everything you want to save so that you can batch the activity and be more efficient with your time by doing a small stack of papers at once. If you want to digitally save the paperwork, you can use a scanning app on your phone, like Turbo Scan, or use a document scanner to scan many pages at once.  I bought an Epson document scanner a few years ago at Costco, and it can scan up to 50 pages at once.  It's great! Once you've scanned the documents, make sure to use consistent naming conventions to name your files, so that you can find them later.  Depending on how you want to search for them later kind of dictates how to name them.  If you have questions about this, contact me for a free 15 minute Zoom session, and I'd be happy to help. Fill out this form, and I'll get back to you about scheduling. Once your files are named, make sure to store them on your computer in files that make sense to you. Again, stay consistent with naming, and you'll be able to quickly retrieve what you've stored!
Evernote is another tool that I like to recommend in certain situations. One of the fascinating things about Evernote is that you can store handwritten documents, and the OCR (optical character recognition) can find the handwritten words you are searching for. It's very easy to use, and is a great tool for lots of other applications as well. I love teaching my clients how to use Evernote!
File hardcopies: No matter how much you love to digitize paper, you'll most likely still need to store some hardcopy originals of some documents. The most common problem I see in filing cabinets is duplicate homes for things. Meaning, there may be a file for "household appliances", "appliances","home", and "instruction manuals", which can cause some major confusion when you're trying to figure out how to fix your dishwasher. I love helping people come up with simple systems so that they can store their paperwork more efficiently.
My call-to-action this week is for you to either automate at least one bill, "go paperless" with at least one statement, or download a scanning app to your phone and give digitizing your paperwork a whirl!  What has helped you reduce your paper clutter? Send me a message , I'd love to hear what's worked for you!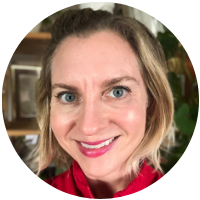 By Jean Prominski, Certified Professional Organizer
Download my free 5 week journal The Seattle Sparkle Method to Get Organized and Stay Organized
Sign up for my free 4 Day Color to Declutter Challenge.
Become part of a like-minded community by joining my Facebook Group, Declutter and Organize with Seattle Sparkle.
Ready to book a consultation? Complete this form.
For artwork to energize your home, order through jeanprominski.com or on Etsy.