Organize Your Home Like Never Before With These 12 Tips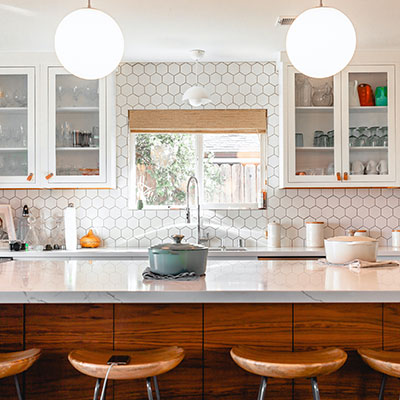 I was recently contacted by Redfin to contribute to an organizing article.  Please scroll down to read my hot tip!
Originally posted on Redfin.com
November 18, 2020 by Julia Weaver
Having an organized home is something we all strive for, but may not always be a reality. With our busy everyday lives it's sometimes difficult to find the time to begin organizing, or even know where to begin. All you may need is a little guidance and we've got you covered. Whether you live in a condo in Miami, or a home in Atlanta, there is no better time than now to start organizing. We've collected the top organization tips from experts in the field to make your organizing dreams a reality.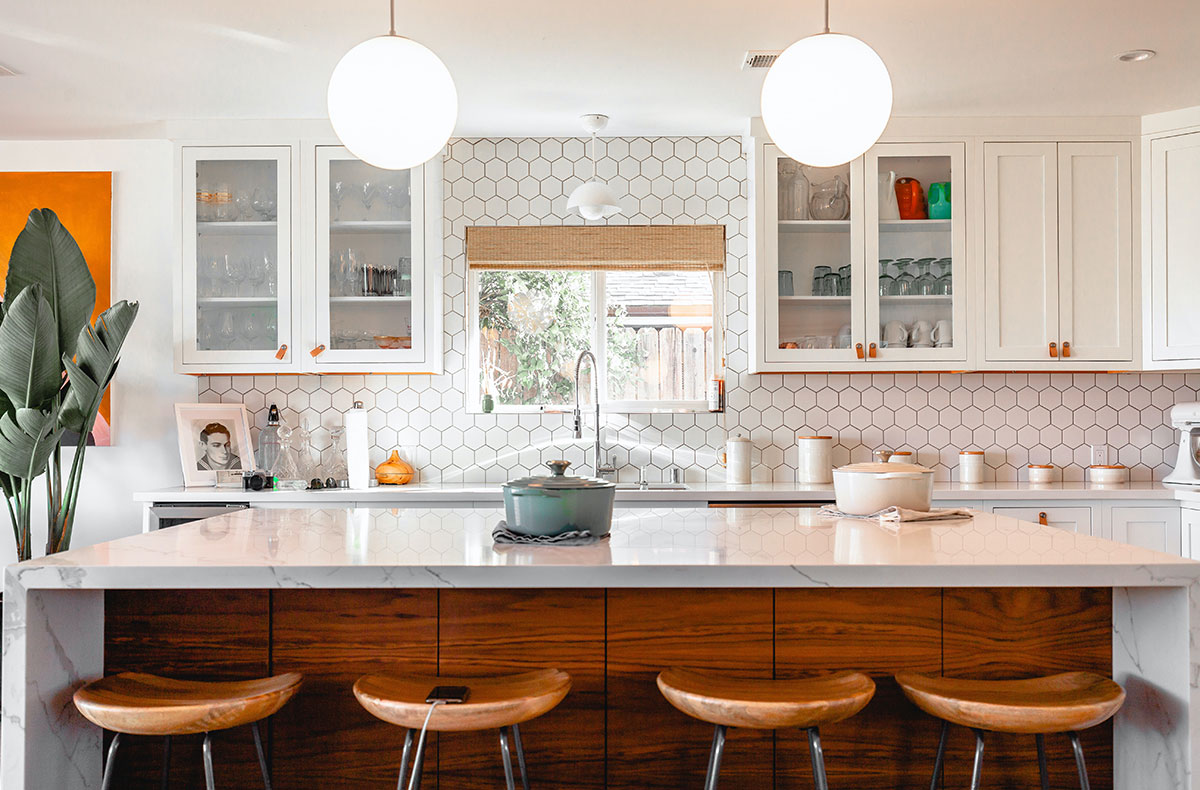 Stay organized as you're minimizing
When you're cleaning out your bedroom closet, you're going to create a lot of piles, and things can get confusing fast. Get different types of bags and assign them purposes — white trash bags for trash, clear trash bags for donations, old tote bags for textile recycling, large zipper storage bags for off-season clothes, etc. That way you won't accidentally donate or throw away clothes you want to keep. – Lisa Linard, Professional Organizer & Move Manager
Be realistic about the clothes in your closet
When decluttering your clothing pay attention to fit, fabric, silhouette, colors, and current lifestyle. Build a wardrobe that consists of garments that dovetail with the life you're currently living rather than an aspirational life. – Metropolitan Organizing
Keep storage bins accessible for your children
Make sure that the storage solutions in your children's room are light and not too high. This will allow your child to have a greater role in the organisation of the room and will give them responsibility. In no time, you'll see your child is more accountable and responsible for keeping their room organised. – Dotcomblinds
Fuel your body before diving into your project
No matter what area of the home you're organizing, the number one thing to do is to make sure you're fueled up properly. If you've eaten a breakfast of coffee and doughnuts, you're simply not going to get organized very easily. Your motor skills, cognitive abilities, mood, and energy levels are all affected by what you eat. Depression and anxiety levels are heavily exacerbated by the wrong diet, which can make it nearly impossible to get organized. Start off your day with a high-quality breakfast such as grass-fed protein, homemade bone broth, green veggies, and sweet potatoes is my daily staple. What is the right fuel for your body? – Seattle Sparkle
Eliminate your never-ending piles of paper
To conquer "paper nests" all over your surfaces, create a space (one space is all you need) for incoming mail, magazines, catalogs, and any loose notes you receive. A beautiful bowl, and wooden tray – anything that can hold a week's worth of information is ideal. Go through this inbox by taking it to a surface – dining room table, countertop – to sort, discard, recycle and keep – then once you are done processing the bulk, return the bowl, empty or not, to its place. – Discover Organizing
Organize your kitchen by how often you use items
In the kitchen especially, decide which items have earned a home in the "high rent districts" and aim for "one movement access". This means items you use daily might deserve counter space, or an easily accessed spot all their own (not nested among other heavy or bulky items) in the most convenient, prime real estate, cabinets. Items used less frequently than weekly can be slightly less accessible in higher cabinets, farther to the back of a base cabinet, or nested. Items only used once or twice a year (be honest with me about that kitchen aid mixer) might even belong outside of the kitchen in a less accessible or long-term storage area. – Organized Treasure
Consider the heights of your family members as your organizing the pantry
When organizing a pantry, keep in mind the heights of all the people who will use it. Make healthy snacks available to kids by placing them on the lower shelves, and stash the "grown-ups only" treats out of reach. And remember – if you don't want to eat it, don't keep it in the pantry. – Skeleton Key Organizing
Try to keep your office organized with like-sized boxes
It really is all about the size of your storage boxes when it comes to office organizing. Use a clear plastic storage container that is sturdy – like the 18 Qt size from Sterlite. Like sized boxes store easily together and you can stack them in small spaces. – Dallas Organizing
Display your craft supplies in a convenient manner
Organizing a craft room isn't about hiding away all the supplies. No artist or crafter designs something creative from hidden supplies – you have to see them. Organize your craft supplies in crystal clear containers so you can see what's in the box. Next, stack them on some kind of open shelving or table surface, but not too high – only two or three high before you hit the next shelf. Then label-label-label! It'll take some time but be so worth it in the end. Anything to make it easier to find what you need when your creative inspiration strikes! – The Clutter Fairy
Have your day-to-day toiletries accessible
Keep multiple bottles of health and beauty products or large packages of toiletries in storage areas like linen closets or labeled and accessible bins or baskets. Keep prime real estate areas like under the sink, counter space, and in-sight shelving on the walls and in the shower for smaller quantities and everyday usage items. – Dexterous Organizing
Remove clutter from your home
Ever feel overwhelmed by all the papers, mail, notices, artwork, and other items in your home? Don't be a packrat. Remember this acronym to 'trap the R-A-T': Retain, act, and throw. – ClutterBusters
Assign a purpose to each area of your home
Divide your home office into zones (ex: the desk, supply closet, filing) and assign a specific purpose to each area. Within each space, identify the materials (supplies, furniture, equipment) that are essential for creating systems and structure to support the activities that will happen in the zone. Once this is done, remove items that don't belong and assign homes for all items that will remain. – The Organizing Zone
What's your favorite way to get organized? Send me a message and let me know what you do!
Sign up for my free 4 Day Color to Declutter Challenge.
Become part of a like-minded community by joining my Facebook Group, Declutter and Organize with Seattle Sparkle.
Ready to book a consultation? Complete this form.
For artwork to energize your home, order through jeanprominski.com or on Etsy.