I often help people in times of transition. One of those times is when parents are expecting a new baby. Expecting parents are so much fun to work with because they get so motivated to declutter and organize, yet they need the physical and mental energy of a Professional Organizer to help get the job done. In this post, I'll talk about some of my favorite ways to help prep a home for a new baby. Whether you're already pregnant, want to get pregnant, or are in the process of adopting a child, this post is for you!
Which room in your home will get converted into a nursery? Before we get into any fun decorating, you probably need to do some problem solving first. I've helped people convert home offices, playrooms, kids rooms, workout rooms, and storage rooms into nurseries. This can sometimes be an easy shift, but usually it takes quite a bit of decluttering and reconfiguring the rest of the home so that the baby can have a place to live. Some people will go as far as to put an addition on to their homes. Some choose to rent a storage unit to store seldomly used items. It's fun to help people get creative on how to look at their home though a new lens to maximize underutilized spaces. Decide which room will become the nursery and how to relocate whatever is in that room.
Make room in your own bedroom for the baby to sleep. Talk to your doctor about safe sleeping practices for your baby. Check out this article from the American Academy of Pediatrics about keeping your baby safe while sleeping.
Join a local parent's group (either online or in person) to exchange ideas with other parents. I know many of my clients and friends have liked being a member of their local PEPS group.
Declutter your home so that you're not wasting precious space. Decluttering will also help clear the energy in your home so that you'll have the mental and emotional space to connect with your new baby. Let go of the past so that you can make room for the future. Decluttering will be a way to reset and freshen up your home so you can provide a fertile garden for your family.
Clean the room really well so that you're removing any allergens or potential toxins. You can do it yourself or hire a cleaning company to do a really good deep clean.
Now you're ready to purchase furniture and decorate! Check out Pinterest, follow parenting blogs, or even hire an Interior Decorator to get ideas to help you outfit the room. Etsy has some great choices for handmade decorations. I've also had friends who have been able to set up their baby's room completely through their local Buy Nothing Facebook group. You'll probably want to get both a crib and a bassinet, a dresser, a rocking chair, toy bin, cute lighting (especially something dim for middle of the night feedings or diaper changes), a diaper changing table, and a laundry hamper. I have a very special (and patient) friend who has been able to go without diapers on all 3 of her kids. She has taught them the "elimination communication method". If you've got the discipline, I definitely recommend looking it up. There are so many benefits that go way beyond not having stinky diapers to deal with.
Baby-proof the house! Or at least start brainstorming which cabinets you'll need to install safety locks on, and where to put baby gates. Put covers on your electrical outlets. Anchor furniture from tipping over. Even though your baby won't be moving around on its own yet, now is the time to start collecting supplies and thinking about these things.
Make space for the baby in other areas of your home. In the family room you'll probably want to have some toys and toy storage. In the kitchen you'll need a place to store bottles, baby dishes, bibs, baby food, and a high chair. In the bathroom you'll need a place to store bath toys, a bath tub, and other baby body products. Decide where you can store the stroller and diaper bag.
Fill the home with love! You can hire a professional to do an energetic space clearing of the space, or even just light a candle to invite your new little one into this world. You may even want to have a flowering plant in the room, or a vase full of flowers. Visualize a clearing of energy and then a blessing of the space.
What are your favorite places to get great baby products? Please share in the comments!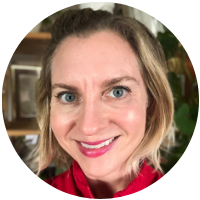 By Jean Prominski, Certified Professional Organizer
Don't forget to sign up for my organizing classes here
Download my free 5 week journal The Seattle Sparkle Method to Get Organized and Stay Organized
Sign up for my free 4 Day Color to Declutter Challenge.
Become part of a like-minded community by joining my Facebook Group, Declutter and Organize with Seattle Sparkle.
Ready to book a consultation? Complete this form.
For artwork to energize your home, order through jeanprominski.com or on Etsy.