Manifesting An Organized Home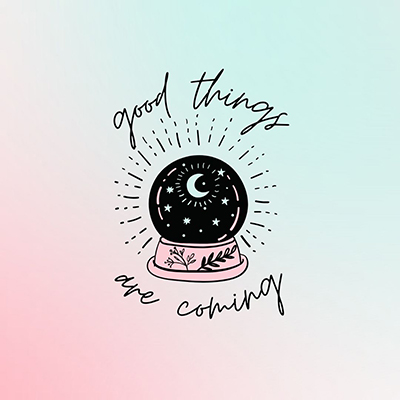 As we're approaching the Summer Solstice, I wanted to talk about how to raise up your vibration so that you can be well positioned for manifesting an organized home. The Summer Solstice is half way through the year, and energetically is a powerful time in the universe where you can turbo charge your intentions. The majority of people come to me because they want help with their home organization. They may need help sorting things, decluttering, figuring out where things belong, deciding which types of containers to use, or figuring out a maintenance system. If you are setting intentions for a more organized house this year, this post is for you!
The first thing to do is to be clear on what your intentions are. For some people, it's better to be very general with their intentions. Saying things like "I want to feel peace when I'm home" may be the perfect intention. Other people need to be much more specific, such as, "I want the inside of the refrigerator to look like this" (and have a photo of what they want it to look like). How do you know if you're someone who should be more general or more specific? Pay attention to how you feel when you say more general things about what you want versus being very specific. Do you feel a sense of resistance, tightness, or worry when you say something specific? And when you talk more generally, do you feel a sense of an upward lift, like a lightbulb just went on, or you start smiling? That's a sign that setting more general intentions are right for you. Or when you set specific intentions, do you get very excited, giddy, and a feeling of "yes, yes, yes!"? And when you try to set general intentions, it's almost like you can't even visualize it? That's the universe nudging you to make specific intentions.
Once you've become clear on what you're manifesting (more about the ritual of setting intentions in another post), notice if you're in the phase of "longing" or in the phase of "desire". If you're longing for something, you want it so bad, and it can feel like desperation. It may feel like the thing you want is very far away. You may complain about how hard you've worked for what you want, and you may actually fear the change. You might compare yourself to other people, get jealous, or feel like a victim. You may make excuses as to why you don't have what you want, and deep down, you may even feel like you don't deserve it. When you're in the longing phase, you are actually pushing what you want farther away. To actually get what you want, you'll need to move from longing to desire. When you are in the desire state, you are straddling both worlds of loving where you are right now, while at the same time loving where you are going. It's an exercise in embracing opposites. In the desire state, you will feel like what you're working on manifesting is very close to you. You will also feel like things are getting better and better. You will notice anything that could be perceived as a setback as a nudge in the right direction from the universe.
Once you've reached the desire state, the next step is to get into a vibrational match for what you're trying to manifest. This essentially means that you've got to cultivate joy in your life, and you've got to keep experiencing joy as much as humanly possible. Of course this is not a plug for toxic positivity and pretending you're happy when you're not. This is about getting present in your life, feeling your toes in your socks, hearing the birds singing, smelling the fresh ocean air, and centering yourself in your body. It's about noticing your surroundings, being present with yourself and authentically connecting with important people in your life. When you're in this state, you will naturally gravitate to things that bring you joy!
What brings you joy? Things like watching TV, playing video games, and scrolling on your phone may feel joyful because you're relaxing, entertaining, and escaping from the daily grind. While these activities certainly have a time and place in this world, I'm suggesting you aim for a deeper sense of joy. Do things that make you feel like a little kid, or help feed your soul. Try something new, play, engage your sense of wonder and amazement. Blow bubbles, play catch, do an art project, fly a kite. You might even want to take a mini (or full!) vacation to the beach, the mountains, or explore a new city. Don't worry about being productive. Just have fun. That's definitely the most productive thing you can be doing to really set your intentions into motion.
Take inspired action. When you feel like your vibe is up and you feel inspired to direct some energy to doing the tasks necessary to meet your goal, go for it. If you get stuck, feel discouraged, or don't feel inspired to keep going, STOP what you're doing, reset, get your vibe turned back up, and try again. If you don't feel inspired to take action towards your goal, you may not be in alignment with what you want. Check in with yourself to remove any limiting beliefs or other mental blocks you have about achieving your goal.
Take care of your nervous system. If you find yourself on edge, fretting about the future, catch yourself ruminating, anxious, or full of self-doubt, that's pushing your goal farther and farther away. Do what you need to do to stabilize your nervous system so that you can get your vibe aligned with your goals. Make sure to eat properly, since foods that don't agree with you are likely to exacerbate anxiety and depression. Stay hydrated, get plenty of sleep, and exercise. Go beyond the basics of eating/sleeping/exercising and try adding in some new techniques such as meditation, tapping, breathing exercises, float tanks, or using a CES Ultra machine (prescription needed) to calm your brain and rewire your neural pathways.
Do you want to manifest an organized house? Please make sure to sign up for my Summer Solstice class!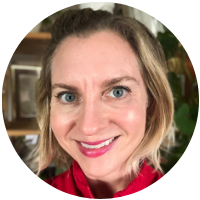 By Jean Prominski, Certified Professional Organizer
Don't forget to sign up for my organizing classes here
Download my free 5 week journal The Seattle Sparkle Method to Get Organized and Stay Organized
Sign up for my free 4 Day Color to Declutter Challenge.
Become part of a like-minded community by joining my Facebook Group, Declutter and Organize with Seattle Sparkle.
Ready to book a consultation? Complete this form.
For artwork to energize your home, order through jeanprominski.com or on Etsy.