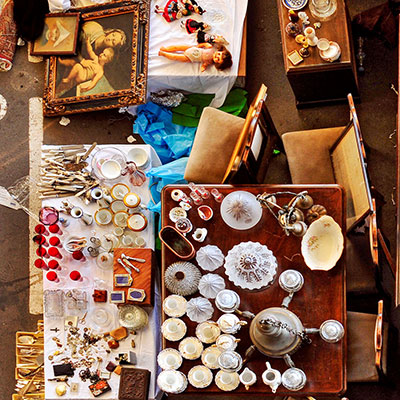 As a home organizer, I am a clutter clearing specialist.  Once in a while, I get asked to do a project that is pure "organizing", meaning that they know they want to keep everything, and they just want it to be put away neatly.  Those types of straightforward jobs are usually if I'm helping someone move in to a new home.  Before they moved, they've already purged everything they don't want, so at the new house it's easy to just unpack boxes and put things away in an orderly fashioned.  But the majority of people who ask me to help them have a large amount of "clutter", or unwanted belongings.  I help people go through their stuff, to stay on task, and to listen and reflect as they decide what they want to keep, and what they want to let go of.  Once in a while, I'll get requests for someone who can take all of their unwanted belongings and sell them.  While I don't sell things on eBay or Craigslist for people, I can team up with Max Sold to get your items sold, or I can teach you how to sell your items on your own.
In the olden days, eBay offered a service called "eBay valet", where you could ship things to eBay (for free), they would take photos of your items, create the listings, and manage the sale.  Once the item sold, you would get a percentage of the profit. This service was discontinued in 2015. To many people's dismay, the industry of private eBay sellers (people who would sell items for others) have also disintegrated.  Why is this?
Real estate, especially in the Seattle area.  Due to the high cost of real estate, it has been prohibitive to warehouse low to midrange priced items to be sold.
Shipping prices have gone up.  According to Logistic UPS and FedEx ground tariff rates have increased 74.9% while air tariff rates have increased 75.7%.  Whether or not that data is totally accurate shows that shipping rates have certainly significantly increased. Shipping rates are high for multiple different reasons such as the cost of fuel, but also transport capacity, which has been worse due to Covid.  Companies like Amazon are able to ship things at a discounted rate.  So if you're used to getting things shipped for free via Amazon Prime, you're not going to want to pay the $30 (or more!) that it really costs to get something shipped across the country.  Often times, individual eBay sellers will weave the shipping cost into the price of the item so that they can advertise it as "free shipping", which just means less profit for the seller.
Stuff is cheap! With companies like Amazon, Target, Walmart, Home Depot, and the other big super stores, people can get what they want very quickly, for a relatively cheap price.  When confronted by the question of convenience or saving a few bucks, they usually opt for the convenience.  This brings down the demand in the secondary market, which just means it may take a little more time and effort to move items into the hands of their new owners.
Time is expensive. With the price of goods going down, the price of labor has risen dramatically.  If you weren't paying attention, the Seattle minimum wage is now $16.69 per hour!
So if you were to pay someone to take photos of all your items, to list them on eBay, to manage all inquiries, to pack them up, take them to the post office, and pay for shipping, plus pay eBay for their commission, unless the items sold for over $200, you probably wouldn't make much of a profit.  It takes quite a bit of organization, concentration, responsibility, and an ability to follow through on tasks, so don't think about hiring a high school kid to do this for you, unless they are very bright and have a lot of time on their hands.  You're better off doing this on your own. I love to teach my clients to set up their own online listings.  Once you get the hang of it, it can be really fun to sell your own stuff!
Services
With all of that said, I have recently started partnering with Max Sold.  if you have a large amount of items that you want to sell, you can use MAX Sold, which is an AWESOME company that will come to your home, take photos of all the stuff you want to sell, create an online auction, and get everything sold in less than 2 weeks!  The wonderful thing about Max Sold is that they sell everything from cars down to cleaning supplies! They only need to enter your home twice.  Once to take photos and create all the listings, then once to be there when the buyers come to pick everything up. This is a great solution if you have multiple rooms you want to downsize, not just 5-10 items. Items are removed by the buyers under their supervision (not shipped).  Clients take 70% of the items that sell, minus a $700 (or $600 if you let them know I referred you!) auction fee. Their goal is to get the items gone.  They do this quickly, efficiently and reliably, making the client as much money as they can.  If you have a "stuff" problem and don't want to end up having to pay for a storage unit, or trying to get everything donated properly (you can't even donate things like cleaning supplies), Max Sold is an awesome option! They don't cherry pick your items, and they sell them in a timely manner.  While they don't set a minimum price, they do have a large bidding base and multiple advertising platforms.  There really aren't any other companies quite like them!  If you're interested in getting your items sold through Max Sold, shoot me an email, so I can guide you through some options. Other options are to call a local estate sale company. I have a list of estate sale companies that have been recommended by other professional organizers, so contact me if you're interested in getting a recommendation. Everything But The House is a company where you mail your unwanted stuff to them, they sell it, and you earn a commission.  In the San Francisco Bay Area, they have a hauling company called "Remoov" that will pick up your unwanted belongings, get them sold, and give you a commission.  We don't have anything like that in Seattle (to my knowledge), yet I've slowly been trying to coax Happy Hauler (my FAVORITE Hauling Company) to take on this business model.
Consignment
If you don't want to go through the hassle of doing all of your own listing, communicating with customers, and shipping (or waiting for buyers), you may want to consider using a consignment service. Seattle has lots of consignment stores where you can bring your items and then get paid a small commission when the items sell.  You certainly won't be able to earn as much as if you were selling the items on your own, but the upside is that you'll get your items in front of the eyes of people who are already shopping for items like the ones you're selling.  Some consignment stores only take items that are "in season", or of a particular style, so be sure to call first to set up an appointment. There are also high end clothing consignment companies such as The Real Real. Poshmark is another online clothing resale option. Thread Up is a company that will send you a bag that you fill up with your unwanted clothing. They will post it online for you and handle all of the shipping, and will pay you a commission when the items sell. Used bookstores like Half-Priced Books are great places to sell books (and sometimes CDs and DVDs for cash or store credit. Ballard Consignment is a wonderful place to sell gently used furniture.
Trade-Ins
Companies like Amazon, Target, and Best Buy have discount programs when you trade in your old electronics. Your cell phone company may also honor a trade in discount. So before you purchase anything new, do a little research to see if you can trade in your old electronics (and do some decluttering along the way!)
Do Your Own Posting and Selling
For small items like jewelry, fancy handbags, collectibles (stamps, coins, vintage toys, and other memorabilia), quality clothing, and relatively new electronics, eBay will be your best bet. If you have larger items that you'd like to sell locally, use Craigslist, NextDoor, OfferUp or Facebook Marketplace.  One downside with this is that people can be flaky, so be prepared to have people come late, or possibly even not show up to pick up items they purchased.  You may want to meet in a public place (like a grocery store parking lot). Decide whether or not you'll accept checks or only cash. You can also ask your buyers to use Venmo or PayPal to do an electronic payment at the time of the sale. If you have handmade items, unused craft supplies, or vintage items, consider selling these through Etsy.
Donate
Sometimes people don't necessarily want to get paid for their items, they just want to make sure they're going to a good home.  Use sites like NextDoor and Facebook neighborhood groups to offer your unwanted items to your neighbors for free.  It will be great for your karma, and fun to see the happy faces of your neighbors when they come to pick up their items.
Seattle has lots of great places to donate items, such as Mary's Place, a non-profit organization that provides "safe, inclusive shelter and services that support women, children and families on their journey out of homelessness". Bella's Voice's mission is to end animal suffering by providing education, funding and services to individuals and animal rescues and sanctuaries via our two resale locations in Lynnwood. Our focus is to offer clients an alternative place to donate their gently-used items and furniture. We can arrange to pick up donations as well. Goodwill is a non-profit organization that provides job training, employment placement services, and other community-based programs for people who have barriers preventing them from otherwise obtaining a job. Additionally, Goodwill Industries may hire veterans and individuals who lack education or job experience or face employment challenges.
Where is your favorite place to donate? Send me a message, I'd love to hear what organizations you like to support.  I'd also love to hear if you've had any positive or negative experiences with any estate sale companies.  I keep a running list on these things, so I'd love to collect all your feedback.  Want to try Max Sold?  Send me a message so that I can connect you.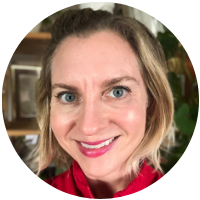 By Jean Prominski, Certified Professional Organizer
Download my free 5 week journal The Seattle Sparkle Method to Get Organized and Stay Organized
Sign up for my free 4 Day Color to Declutter Challenge.
Become part of a like-minded community by joining my Facebook Group, Declutter and Organize with Seattle Sparkle.
Ready to book a consultation? Complete this form.
For artwork to energize your home, order through jeanprominski.com or on Etsy.