Get Grounded For An Organized Home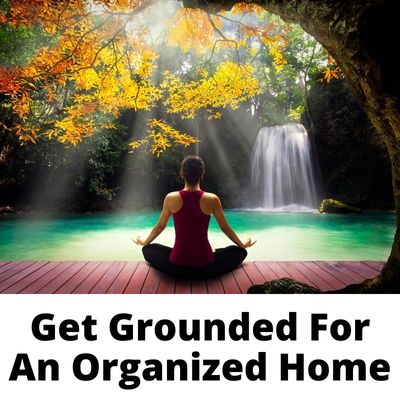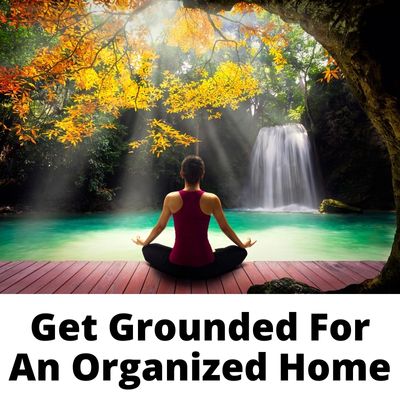 Does this sound like you?
Your home feels disorganized and like you have too much stuff. Things in various areas of your life feel chaotic. You have sleepless nights and feel like you can't get your act together. You often worry about the future or dwell on the past. You may have depression or anxiety. You may either feel greedy, like you don't have enough, or that you over-give and people please. You know you hang on to more belongings than you really need, but you're not sure what to let go of. You may have an eating disorder (both over and under eating). You spend way too much time in your head analyzing and processing "what to do" rather than just living your life. You are easily distracted and find it difficult to complete projects. When you're not grounded, you will feel easily thrown off balance and susceptible to manipulation.
If this feels like you, you're probably not grounded.
Why is it important to get grounded?
Being grounded is associated with basic security. If your security feels threatened, you hang on to way too much stuff. When you are grounded you can be present in your body. You will feel safe, secure, and trusting. Your home will become more organized than ever before! Even though life might not go exactly as planned, you'll be able to maintain a positive attitude as you navigate obstacles. Your basic needs are taken care of, and you can easily focus on meaningful pursuits. You will feel an authentic sense of abundance. Your relationships will thrive. You will feel connected, present, alive, and balanced. You will be able to find what you need when you need it. You will naturally know when to pause to tidy things up. You will feel at peace, and definitely more organized!
Tips for getting grounded
Pay attention to your root chakra, located at the base of your spine. Your root chakra keeps you anchored to the earth and the rest of the physical world. Think of it like the roots of a tree.
Wear red! Try wearing it from head to toe one day… or at least try wearing some red underwear.
Use some essential oils such as cedarwood, myrrh, and patchouli.
Notice your senses. What do you see, smell, taste, feel, and hear?
Do a meditation specifically to help you get grounded. Search YouTube and you'll find tons, or you can make up your own!
Go outside, and spend time in nature, without tuning in to a podcast or distracting yourself with your phone. One of the best ways to get grounded outside is if you can take your shoes off and get your feet to touch the earth. Walking on a sandy beach is great for this! Gardening, getting close to the earth, and getting your hands in the soil is another great way. Breathe in energy from the trees and let your worries get purified by the earth.
Have some grounding crystals nearby such as black tourmaline, shungite, smokey quartz, garnet, and jasper, amongst many others!
Eat some root vegetables such as beets, radishes, parsnips, carrots, and rutabaga.
Get physical. Do yoga or other exercises to get out of your head and into your body. Ask yourself "where are my feet?" several times a day. I promise, this really helps!!
Get attuned to Reiki. You will learn specific symbols to use which will make getting grounded way easier!
Use a grounding mat. You can get one that's about the size of a placemat, that you can put under your feet at your desk or on the couch. Or you can get one the size of your mattress to lay on while you sleep.
Last, but certainly not least, when you feel inspired, get your home organized. Dive into an organization project on your own, or enlist a friend, family member, or professional home organizer (like me!) to help you out. You got this!!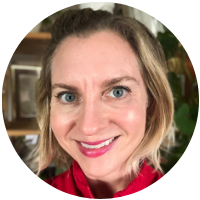 By Jean Prominski, Certified Professional Organizer
Check out my media exposure: Seattle Sparkle in the Media
Download my free 5 week journal The Seattle Sparkle Method to Get Organized and Stay Organized
Sign up for my free 4 Day Color to Declutter Challenge.
Become part of a like-minded community by joining my Facebook Group, Declutter and Organize with Seattle Sparkle.
Ready to book a consultation? Complete this form.
For artwork to energize your home, order through jeanprominski.com or on Etsy.