Client Spotlight: Utility Closets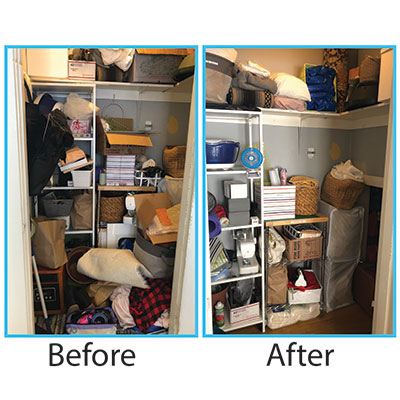 No matter where you live, whether it be in a small apartment or a large home, having an organized closet is always important. For this post, I'm highlighting 2 different utility closets in a super stylish apartment in Seattle. My client is very artistic, and has a great eye for interior design. She wanted to keep her living space curated with very clean lines and lots of plants, but wanted to keep the visuals very simple. Being an artist, she needs to have lots of supplies accessible. Lucky for her, her adorable apartment came with a large walk-in utility closet and another smaller hall closet for storage.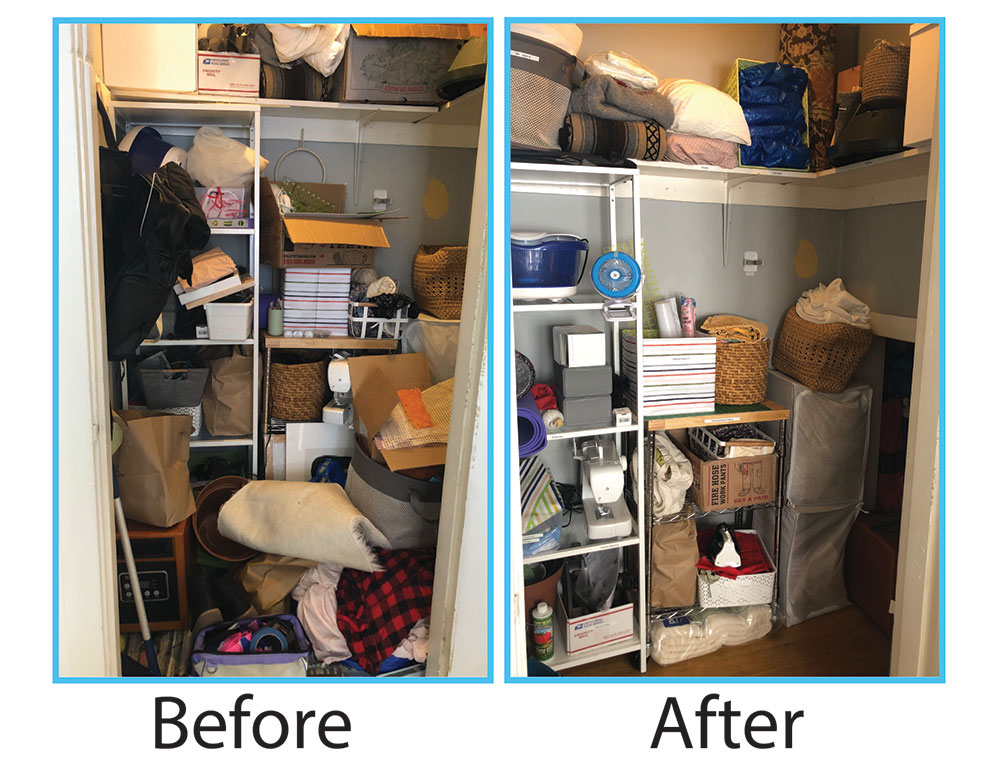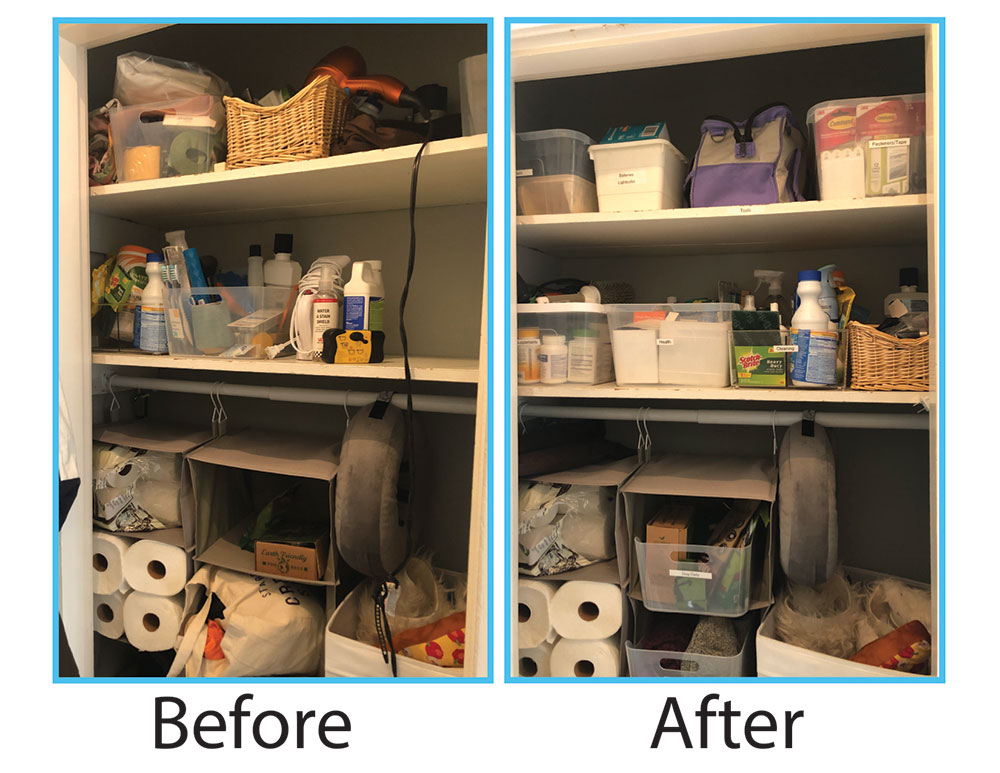 What we did
We took photos! I don't always remember to do this, but taking photos prior to organizing can really help put things into perspective. It's also easy to forget what things looked like before you started. If you take photos before and after you work, you'll really be able to visualize your sense of accomplishment.
We started organizing in the larger closet and created a pile to give-away, and had bags for trash and recycling. We pulled things out of the closet and sorted them into categories such as "sewing stuff", "exercise equipment", "dog stuff", "cleaning supplies", and "cosmetics" etc.
Once you have all like-items together, it's easier to see how much of something you have. When my client saw items she no longer needed, they either got purged to the trash, went in a bag for Goodwill, or got put out into a "free pile" out front that her neighbor had started earlier that week.
We then assigned homes for things. We decided what kinds of things were going to stay in the large closet, and which items should get moved to the smaller closet. We decided that all the crafting things should go together in the large closet, because it was a large category of stuff.  We also kept blankets up top because they are large and bulky. The small closet became home for things that she needed to get to more frequently. In that closet we put things that were related to cleaning, home maintenance, cosmetics, and things for the dog.
My client had pre-purchased a handful of medium sized clear bins before our session. Sometimes it's hard to know what kinds of bins you'll need until after you finish sorting, but my client followed her intuition and went ahead and got the bins.  They turned out to be the perfect size and shape! Clear bins are wonderful because it makes it easy to see what you have. During this step, we containerized everything and created labels so that she could remember where everything was supposed to go. Labels are helpful for everyone, but if you're someone with ADHD, creating labels for where things go is even more imperative.
Voila! We were done. We snapped a few photos so that we could admire the nicely organized closets. Having photos of your organized space is a great way to remember where things go when you're maintaining the organization in the future. We all get busy and it's easy to let things get disorganized again. If you have an organized photo of your closet to refer to, it also makes it easier to believe that you can get it organized once again!
I'm curious… are you someone who prefers to label where things go, or would you rather just remember what's in that unlabeled drawer or bin? Let us know in the comments!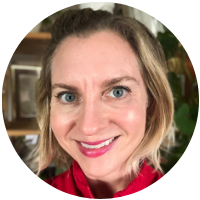 By Jean Prominski, Certified Professional Organizer
Download my free 5 week journal The Seattle Sparkle Method to Get Organized and Stay Organized
Sign up for my free 4 Day Color to Declutter Challenge.
Become part of a like-minded community by joining my Facebook Group, Declutter and Organize with Seattle Sparkle.
Ready to book a consultation? Complete this form.
For artwork to energize your home, order through jeanprominski.com or on Etsy.