Client Spotlight: Powerhouse Mom's Office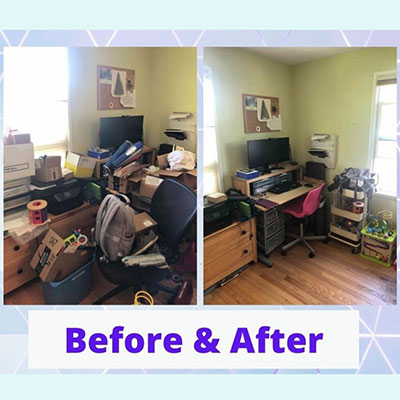 What do you do when you and your partner work from home, you're planning a big event, you have 4 kids (including a 1 year old teething baby), and have multiple 4 legged pets running around the house? I can guarantee, processing your incoming mail is not at the top of your to-do list! You've got much more important issues that are begging for your attention. But at some point, you'll probably reach your threshold, and may want to call in a home organizer to help you hone your focus to get your office workable again.
My client is a total powerhouse mom. She is totally awesome, and brilliant with kids. I keep trying to encourage her to be a parenting coach, because she is truly gifted with her level of patience, her ability to be attuned (yet not enmeshed) with her kids, and her communication skills. She leads a very healthy lifestyle, and loves researching and learning about healthy (yet fun) kid-friendly options for her kids. I have never met anyone like her! I learn so much from her. She is truly an inspiration to me!
In this post, I'll talk about what my client and I were able to accomplish in a 3 hour session. I hope this post inspires you to have the confidence that you can get your office under control as well!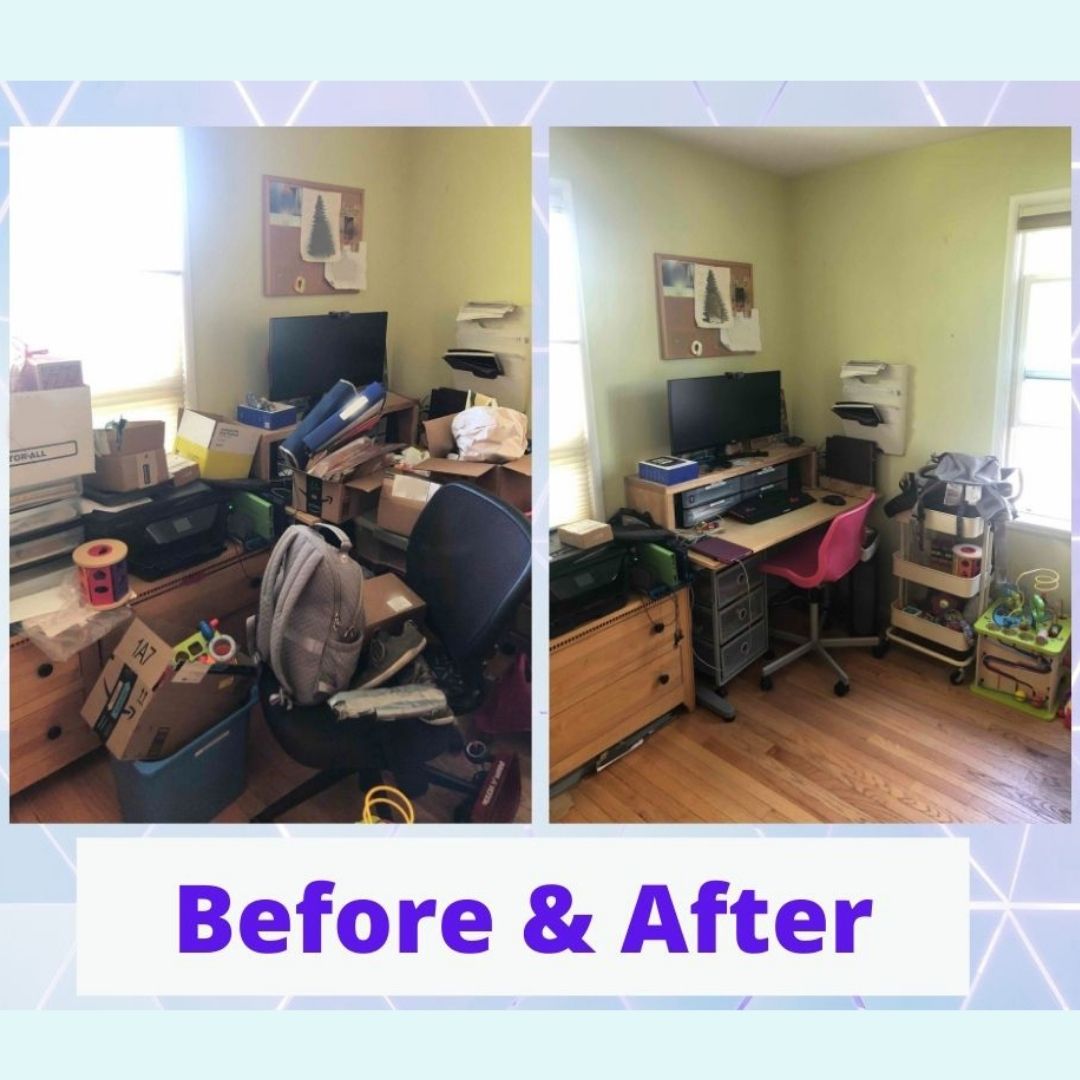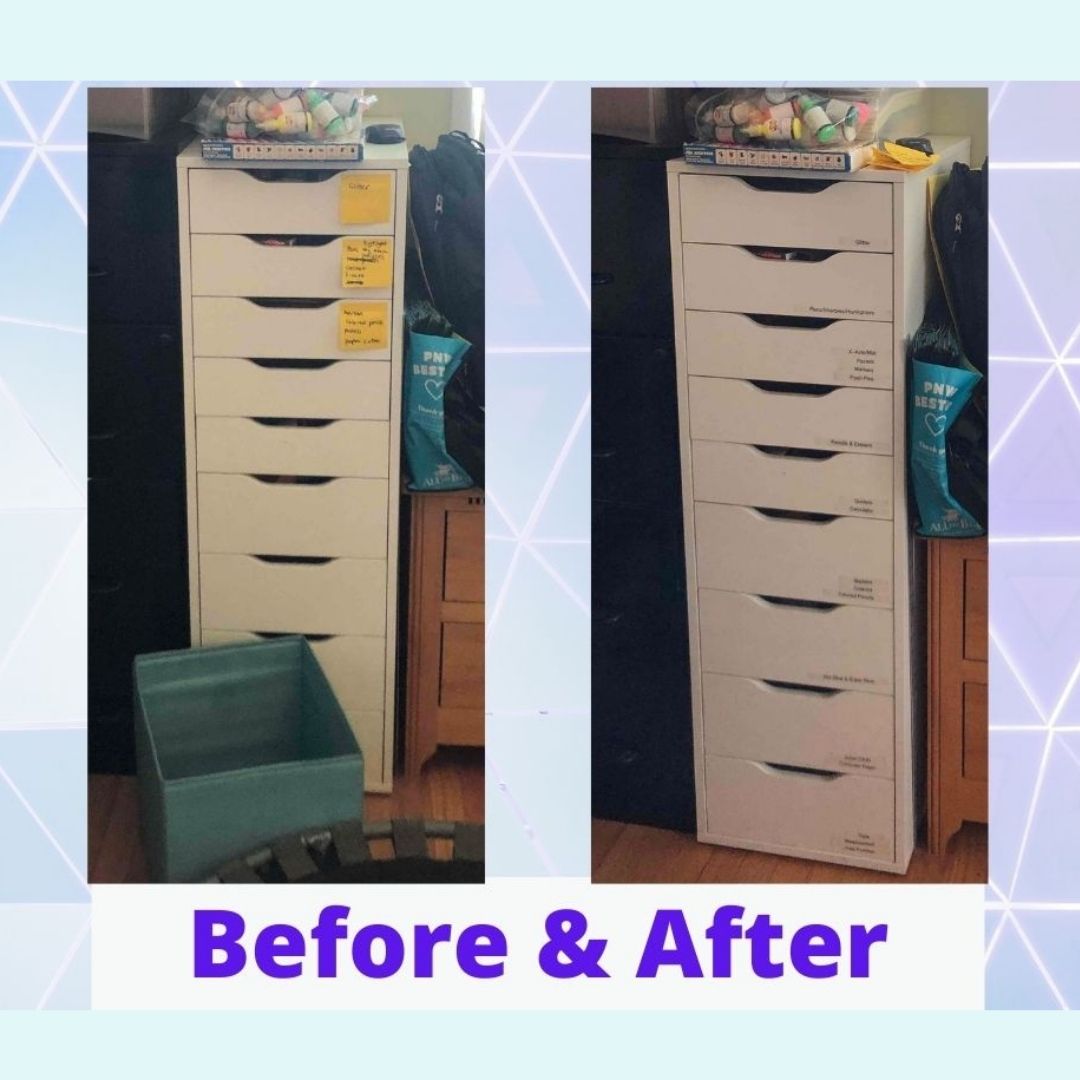 The first thing we did was to set aside all the returns. I'm sure you've ordered things from online, only to realize that they weren't what you're hoping for. Sending something back can be a tedious multi-step process, which requires an attention to detail. If the company you ordered something offers free return labels, that makes it easier. But if they don't, your choice is to wait in line at the post office (or a local mailing company… I love the Magnolia Mailbox). Usually independent mailing companies offer much better customer service, will help you package up your item, and will be patient in looking at the different pricing options. Another option is to package it up at home, and use PirateShip.com to print out postage for your package. This option does require you to know the weight of your item, so you will need to have a scale at home. A kitchen scale will work to weigh lighter weight options, and may be enough to weigh what you need.
Next we separated out all the donations. My client loves to utilize Facebook's Buy Nothing page. She has received many wonderful and useful items this way, and loves to give back to her community. It's a great way to keep items out of the landfill, and build goodwill and trust with her neighbors.
After that, we put away all the extra school supplies for the kids. At the beginning of the school year, teachers always give their students a long list of supplies to buy. Where does it all get stored? I had helped my client in this office about 3 years ago, so she still had the basic infrastructure in place for where to put school supplies, she just hadn't had time to put it all away. Now, when the kids need a fresh notebook or folder, they will know exactly where to get it.
3 years ago when I helped my client in this office, she needed an additional set of drawers to house some extra workout equipment to bring to the gym. Since the Pandemic happened, she had stopped going to the gym and built a home gym instead. A lot of what were in the set of drawers could get moved down to the home gym, and the rest could get moved into another set of drawers. This allowed us to eliminate a fairly bulky piece of furniture so that they would have more space to move around.
My client already has one of my FAVORITE pieces of office furniture, the "Alex" drawers from Ikea. When we were working in the office several years ago, we had only roughed out what was in each drawer, and temporarily labeled with post-it notes. We hadn't gotten to refining the labels with the label maker. Many of the post-it notes had fallen off by now, which was fine, because some of the contents in the drawers could be eliminated anyway. We were able to transfer the leftover office supplies from the drawers we decommissioned into the Alex drawers, and then labeled everything very clearly with printed labels.
The wooden set of drawers was storing a lot of leftover fabric scraps from sewing projects when the kids were younger. We emptied a drawer and filled up a bag of fabric scraps to donate to Ridwell. This freed us up to use the drawer for additional sensory bin toys to occupy the 1 year old while my client is in her office working.
In addition to using the new drawer to house toys, we cleared off a cart that had some old baby items on it, and moved those upstairs where they belong. The cart can now be used to store toys that are in current rotation, along with the baby carrier. This will allow my client easy access to the carrier so she can hold the baby and keep her arms free. My client has also been eying some lovely toy storage furniture from Lovevry , which will make it easy to store toys of multiple sizes. The other cool thing about this piece of furniture is that it keeps out-of-rotation toys out of sight for a calm, clutter-free playspace.
Finally we attacked the dreaded pile of unprocessed mail that had been accumulating for months. This actually did not take very long, but unprocessed mail often causes major anxiety for lots of people. I sat my client down, had a box for shred on one side of her, recycle on the other, and anything that needed an action or to be filed went onto a clipboard so it didn't get lost.
If you could spare 3 hours to tidy up your office, what would you like to accomplish? Let me know in the comments.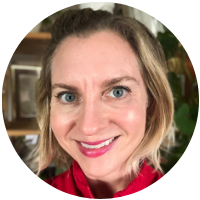 By Jean Prominski, Certified Professional Organizer
Don't forget to sign up for my organizing classes here
Download my free 5 week journal The Seattle Sparkle Method to Get Organized and Stay Organized
Sign up for my free 4 Day Color to Declutter Challenge.
Become part of a like-minded community by joining my Facebook Group, Declutter and Organize with Seattle Sparkle.
Ready to book a consultation? Complete this form.
For artwork to energize your home, order through jeanprominski.com or on Etsy.