Artificial Stimulation- Breaking the Stigma About ADHD Medication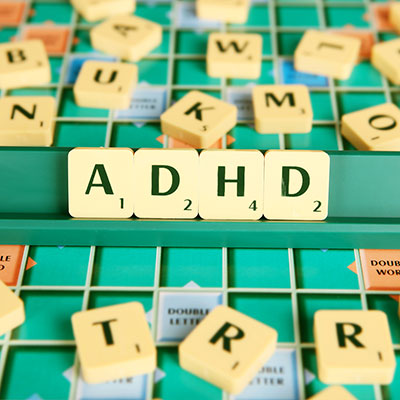 I have Attention Deficient Hyperactivity Disorder (ADHD) and the majority of my clients have ADHD too.  I know at one point, I perpetuated the stigma about ADHD medication. Now through my own experience with myself and with helping hundreds of clients with ADHD, I am an advocate for anyone who makes the decision to take this medication. For some reason, I got the gift of easily being able to sort, categorize, and organize objects, but for many people with ADHD, home organization is a real challenge. Lately I've been having a lot of conversations about ADHD treatment, and I wanted to write this article to help break the stigma about choosing to take medication as part of a comprehensive ADHD treatment plan.
ADHD exists on a spectrum.  As much as I love talking about eating healthy, exercise, getting enough sleep, and a form of coaching or therapy, if you're someone with a serious case of ADHD, you know this is not enough.  You may greatly benefit from talking to your doctor about getting a prescription for a stimulant medication.  However, there is a whole world of people that have created a strong stigma against taking such medication.  Others around you may elicit a sense of disapproval, and you may feel ashamed for choosing to take a pharmaceutical drug to help regulate the neurotransmitters in your brain.
The media has created a shame inducing culture surrounding ADHD medication.  Movies, social media, family and friends perpetuate this stigma.  Whether you're choosing medication for your child or for yourself as an adult, I have no doubt that you have felt this shame.  As with all drugs, there can be side effects, but when taken as directed by a doctor, the side effects for NOT taking the medication (when needed) can greatly outweigh any side effects. Please remember "natural" doesn't always mean "safe"!!
What are the side effects for not treating ADHD?
Lots of people with ADHD feel like they should be able to function without medication. You may think that you just need to "try harder"- either at whatever task you are doing or at the alternative treatment plan you've set out for yourself. Sometimes it is the right choice not to take medication, but many times, it could really help. People with ADHD have a higher risk of addiction.  When ADHD goes untreated, some people turn to other substances to "self-medicate" which often compounds the problem. If you have ADHD, here's a short list of some of the side effects you might experience by NOT taking medication:
-Procrastination
-Chronic lateness
-Difficulty completing tasks
-Depression
-Anxiety
-Low self-esteem
-Divorce
-Drug and alcohol abuse
-Eating disorders (both over eating and under eating)
-Job loss
-Unwanted pregnancy
-Car accidents
-Trouble with the law
-Bankruptcy
-A disorganized home!
"Pills don't build skills"
Dopamine and norepinephrine are the two neurotransmitters in the brain that play a big role in the challenges we face with ADHD.  The medication helps regulate the chemicals in your brain so that your neurons can communicate with each other. Although these chemicals can be regulated with medication, the skills needed for organization, time management, impulse control, emotional regulation, memory, focus, attention, prioritizing, planning and achieving goals, will not be automatically "fixed" with medication alone.  That's where coaching comes in.  Medication (along with a healthy diet, exercise, and proper sleep) and coaching (and/or therapy) work together so that it's easier to learn and access those skills when needed.
Treating ADHD allows you to take better care of yourself and the people around you. Your relationships and performance at work will improve.  Your mental health will improve.  Your physical health will improve too! You'll be able to keep up with doctor's appointments, stick to a routine, and do the things that keep you healthy and happy.  You will be able to better regulate your emotions, focus, start and complete tasks, and filter out distractions. When ADHD is properly treated, marriages can be saved, educational and professional careers can be saved, and lives can be dramatically changed for the better!
ADHD brains develop differently than neurotypical brains.  If you are struggling with ADHD, educate yourself about it, and talk to a psychologist, psychiatrist, psychiatric nurse, or counselor who specializes in ADHD.  One of my favorite ADHD resources is How to ADHD.
I have a lot of experience helping people with ADHD get their homes organized, and so much more!  If you're interested in scheduling a free 15 minute call to talk about the challenges you have with ADHD, please fill out this form.
What are your challenges with ADHD? Send me a message so that I can cater a blog post to your needs.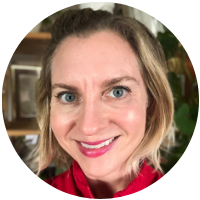 By Jean Prominski, Certified Professional Organizer
Download my free 5 week journal The Seattle Sparkle Method to Get Organized and Stay Organized
Sign up for my free 4 Day Color to Declutter Challenge.
Become part of a like-minded community by joining my Facebook Group, Declutter and Organize with Seattle Sparkle.
Ready to book a consultation? Complete this form.
For artwork to energize your home, order through jeanprominski.com or on Etsy.