ADHD and Regulating Your Inner Metronome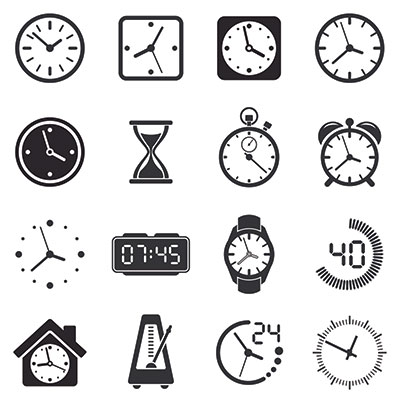 People with ADHD often have issues with regulating their inner metronome. They often can go-go-go, and then need to crash. This is why a lot of people with ADHD have trouble organizing their homes. They get inspired to do a project, buy all the supplies, and then lose motivation, and can't finish the project. Medication is one element that can greatly help level out these highs and lows of attention, energy, and focus because it helps regulate brain chemicals. But it's also important to find additional ways (other than medication) to help regulate consistency. In this post, I'll talk about why regulating your inner metronome is important and give some suggestions for ways to help regulate inner timing.
When I first became a Professional Organizer, I went to a regional NAPO (National Association of Productivity and Organizing Professionals) Conference. I was SO EXCITED because I finally felt like I had found "my people". They were conscientious, reliable, and did what they said they'd do. The events were on time and some were even about time management. Professional Organizers are great people to work with because they provide a secure base with their clients. It's a therapeutic relationship where executive functioning skills get transferred to the client through empathetic mirroring. Many people with ADHD lack having someone in their life who can mirror these skills for them. They may have grown up with engulfing and overbearing parents, or ones who were neglectful and unreliable. Neither of these situations would provide a fertile ground for someone to develop the necessary executive functioning skills to start and finish a project. For people who want to learn how to reflexively be better organized, it's important to first learn how to develop their own sense inner timing, and second, to learn to trust it.
When you're trying to learn something, boil it down to its essence, and look for lessons in your everyday life. So if you're trying to learn balance (which is very similar to learning timing), look for balance visually- in architecture, artwork, nature, graphic design, on your dinner plate, while you're looking at another human. Get your eyes tuned in to balance, and you will see it. Once you see it more and more, it will become something you're naturally gravitating towards. You can also listen for balance, feel for balance, taste for balance, and smell for balance. Doing balancing exercises like yoga is also another great way to cultivate balance in your life.
Since I also have ADHD and have a growth mindset, I am continually looking for ways to improve my own organizational skills. A little over a year ago, I got blessed with the fantastic inspiration to finally sign up for African drum lessons. I have wanted to learn how to play the African drum for over 20 years, and through the help of one of my mentors, decided to put my desire into action. I posted on NextDoor.com and quickly found a used drum and recommendation for an outstanding teacher. We now meet for weekly outdoor sessions on the canal in Fremont. His name is Bob Howell, and he is truly a human metronome. Although our lessons are focused on playing the drum, I have learned so much about timing, relationships, communication, trust, listening, and consistency through the language of the drum. Bob is like the father I never had. He is kind, respectful, curious about my thoughts, listens well, and acts as a secure base as I'm learning this new instrument. I have so many wonderful things to say about Bob! One of the greatest lessons he is teaching me is about going slow, and slowly working up my speed. I'd love to play my drum loud and fast, but it takes time to build up those skills. He emphasizes how important it is to play basic rhythms slowly, with accuracy, and to work my way up to playing faster. If I try to rush and play too fast too quickly, things will fall apart and get sloppy. He's helping me build my neural pathways so that I can play accurately and consistently for long periods of time. Sometimes he's playing the same thing that I'm playing, and sometimes he's playing an opposing rhythm that locks together with what I'm playing. He encourages me to stay in my own bubble and pay attention to what I'm doing, even if he's doing something different. He teaches me how to listen just a little bit to what he's playing, but not so much that I get off track with what I'm playing. He encourages me to trust that I'm playing it correctly when I start to doubt myself. The metaphorical lessons for how this applies to my relationships with others (being both connected and differentiated rather than enmeshed with what someone else is doing and not paying attention to myself) has been absolute gold for me. Every time I have my lesson, I can feel my brain getting rewired. He'll push me until he can see my brain wires getting overloaded, and then will take a break and talk about something unrelated so my brain has a chance to decompress and recalibrate. It is truly therapeutic work he is doing. I'm able to apply the lessons about timing, trust, consistency, and staying in my own bubble, to all kinds of other work. I know this helps me be an even better friend, partner, and home organizer. I am so grateful to get to work in-person with Bob every week.
How else can you improve your inner metronome?
If learning to play a musical instrument isn't your jam, there are many other abstract ways you can improve your inner metronome.
-Wear a watch. There are benefits to both digital and analog watches, so use whichever suits you.
-Surround yourself with other people who have their inner metronome calibrated for success such as joining a networking group or other growth oriented group.
-Meditate to a metronome or metronome app
-Listen to music that emphasizes a steady beat
-Draw patterns or doodles that are regularly spaced and consistent
-Take up a craft such as production glassblowing, production ceramics, quilting, knitting, weaving, or beading that values consistency and regularity. I was a production glassblower for many years, which taught me a ton about regulating my inner timing.
-Dance or exercise to music. You could even do a walking meditation that focuses on evenness
-Sing or make noises that emphasize a regular beat
-Use a stethoscope so listen to your own heartbeat
-Practice gardening. This grounding activity will help you have an appreciation for the little and majestic things in life.
-Like I recommended about balance earlier in this post, you can look for consistency, listen for consistency, feel for consistency, taste for consistency, and smell for consistency.
By strengthening your inner metronome, you'll be able to learn to trust your inner timing. When you can trust your inner timing, you'll start to find yourself in the right place at the right time more often. You'll have the confidence to start new projects and know that you'll be able to finish them. You'll feel supported by yourself and others. You will feel "ready". You'll be able to calm your nervous system so that you generate a sense of inner peace. Since your outer world is a reflection of your inner world, this peace will translate into a peaceful living environment.
How do you like to practice consistency in your life?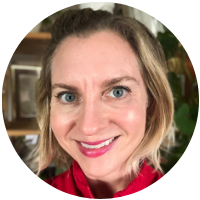 By Jean Prominski, Certified Professional Organizer
Don't forget to sign up for my organizing classes here
Download my free 5 week journal The Seattle Sparkle Method to Get Organized and Stay Organized
Sign up for my free 4 Day Color to Declutter Challenge.
Become part of a like-minded community by joining my Facebook Group, Declutter and Organize with Seattle Sparkle.
Ready to book a consultation? Complete this form.
For artwork to energize your home, order through jeanprominski.com or on Etsy.