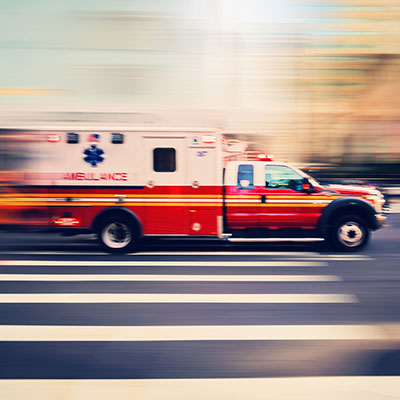 I recently had to call 911 for a loved one who was having a stroke.  He is only 48 and in incredible shape. He works out at the gym several times a week, and also attends about 6 yoga or Pilates classes a week. He eats healthier than almost everyone I know. He certainly does not fit the demographic for someone that is at risk for a stroke! For this post, I wanted to share some organizing tips that have been inspired by this event to make the trip to the emergency room much easier.
Keep your phone close. Have your phone somewhere close by at all times. If you're someone who loses their phone often, learn how to use the "find my iPhone" app (or Android equivalent) so that you don't have to stress about looking for your phone. If you'd prefer to sleep with your phone in another room, have a device in your bedroom that can make a call to 911 for you. The Apple Watch makes it fairly easy to make an emergency call.
Voice commands. Learn how to use Siri so that if you don't have use of your hands, you can use voice commands. It may be possible to use Alexa/ Amazon Echo to call 911, but to do this is not as straightforward as one might think. If you'd like to set up Alexa for emergencies, I recommend contacting Amazon directly.
Update your favorite contacts. If your phone is on "do not disturb" and someone calls you, if their number is in your "favorites" (and you've permitted this in your settings), your phone will ring. If they're not in your favorites, you could miss this important call. Communicate with your loved ones to make sure they've added you to their favorites and that their settings will allow the call to go through.
Share and save contact info. Once in a while, the people we would turn to in an emergency may not have the contact info of other important people in our lives.  Take some time to share these important numbers with your loved ones.  In the "company" area of their contact card, you can make a little note, like "Doug's daughter". This way, it will make it easier to search and find those contacts if the time ever comes.
Use a lockbox. With a box like this one that hangs from your door, you can put a spare key inside and give the code to some key people in your life. This is also nice to have because you'll never get locked out!
Share important passwords. Make sure your emergency contact has a way to unlock your cell phone and access your important passwords. It's a good idea to keep your passwords written down and stored in a fireproof/waterproof safe. They're inexpensive and easy to use.  Order one here.
Learn calming techniques. Find a way to learn how to be calm even when things feel very chaotic. While you're on the phone with 911 and waiting for them to arrive, no matter if you're the one who's suffered a trauma or you're their emergency contact, it's going to be imperative that you learn how to activate your parasympathetic nervous system.  Not only will this allow you to communicate clearly about what's happened and where you are, this will give your body the energy that it needs to keep you alive.  Because my loved one was in such good physical and mental shape, while he was having the stroke, he was able to pull himself up (with one side of his body completely paralyzed), unlock his door, get his big dog in her crate so that the medics could come in easily, and was able to call me to let me know what was happening.  I called 911 for him and was able to meet him at the hospital. From there I was able to go get his dog/dog food and collect some of his personal belongings from the house (a change of clothes, toothbrush, reading material, and cell phone charger).
If you've read this post, please take a few minutes to get your emergency plans organized.  This is very easy to do now while you have your wits about you. You very well could be saving your life or someone else's! I am so grateful that he's made such a quick recovery! I'm also incredibly grateful for the people who take 911 calls, the emergency team, and all the highly skilled, kind, and compassionate hospital workers at Virginia Mason Hospital.  For a traumatic event like this, we got extremely blessed. This will certainly be a special Thanksgiving!  Thank you to everyone who sent us all the good vibes!
If you've ever been in an event like this, what organizing tips would you like to share? Please let us know in the comments!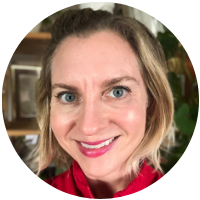 By Jean Prominski, Certified Professional Organizer
Don't forget to sign up for my organizing classes here
Download my free 5 week journal The Seattle Sparkle Method to Get Organized and Stay Organized
Sign up for my free 4 Day Color to Declutter Challenge.
Become part of a like-minded community by joining my Facebook Group, Declutter and Organize with Seattle Sparkle.
Ready to book a consultation? Complete this form.
For artwork to energize your home, order through jeanprominski.com or on Etsy.