2021 Vision For An Organized Home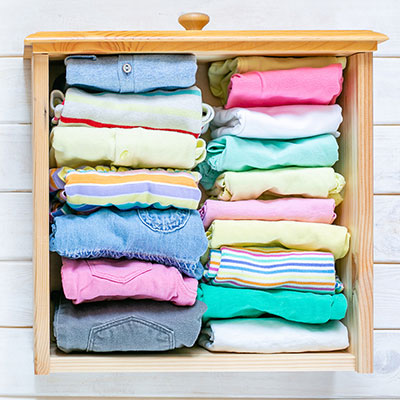 Happy New Year! Who's 2021 vision is to have an organized home?
I love to set my intentions for the upcoming year on December 21st, the winter solstice. It is the most powerful time of the year to set your goals into motion for the upcoming year. The intentions that I create for the solstice are more like raw vibrations such as "peace", "love", and "joy". Then at the beginning of the year, I like to create a concrete list of goals and list the actions that I'll take to accomplish those goals. I combine this list with photos to make a vision board. What feelings do you want to have? What do you want to accomplish? Pay special attention to the information that you allow to enter your mind.
In my Toastmasters club, I am often struck by the amount of information that is shared by my fellow members.  Toastmasters is a great place to learn and to teach people what you know.  One of our members really loves to teach, and she knows a lot of very interesting things! As she was teaching us all about Egyptian mythology, I was in awe by how she was able to internalize that information in such a thorough was so that she could teach the rest of us.  When I asked her how she learns, she said she takes notes while she was watching TV.  This reminded me how many European's I've met who have been able to learn perfect English simply by watching TV.  Even those who's first languages have been Basque, Finnish, and Faroese, languages that are very different than English, have been able to learn English fluently by watching TV.  You can be intentional about watching TV- watching to learn something specific, or to practice a language, but even when you're not intentional about what you're watching, you're still learning.
Everything around you influences you, for better or for worse.  Are the things you're letting influence you in alignment with your intentions?
Many of my clients have told me that watching an episode of "Hoarders" has inspired them to organize their home and change their habits.  I know Marie Kondo's show "Tidying Up" on Netflix has also inspired many people to declutter their homes.  And now the "Home Edit" has really stirred up a lot of enthusiasm for home organizing. "Christmas in the Air" is an adorable Hallmark movie that features a Professional Organizer.  So if your goal is to have an organized home, instead of flipping on the news, or something else that doesn't motivate you to get organized, try watching one of those shows about home organizing.
Be aware of your intentions versus your expectations. "Setting expectations" is more passive, and "setting intentions" is more active.  Some coaches or teachers will say that to achieve goals, you don't need to focus on the plan, you just need to focus on the end result.  Other teachers will say not to focus on the end result at all, and only focus on the path.  I recommend doing a combination of both: set expectations for what you'd like to achieve, but also consciously move towards your goal by taking active steps to get there, without an attachment to the end goal.
The best way to allow your goals of an organized home to come true is to steer your intentions.  Do this by creating balance in your life through sleep, diet, and exercise. Set up the conditions for success. This will create a healthy subconscious mind, so that your brain can function properly.
To achieve a goal, you must look at your habits.  Do you need to continue doing the same thing you've been doing? (sometimes this is the case, if you're on a positive trajectory).  Or do you need to change your habit?  Remember, little hinges swing big doors! For many people, the first habit to change is what gets inputted into your thoughts, your body, and even your house.  So often, it can be hard to change habits, because our brains don't like change.  We can see this reflected in the people around us.  Do you want to start going to sleep earlier, exercising, or eating healthier?  How are the people around you reacting to your decision to change is a holographic image of what your subconscious mind is doing.  When you're really struggling to change a habit (think about an angel on one shoulder and a devil on the other), you are going to hear more people pleading you not to change, they may call you ridged, or they may try to debunk any logic around your rational.
Create a vision for what you'd like to manifest in 2021.  What words would you put on your board? What images would you have? What TV shows, and other "background" imagery are you going to say YES to so that it will support your goals for the year?
For more inspiration, read 2019 Winter Solstice Intention Setting and 2020 Vision.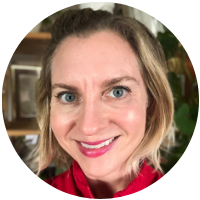 By Jean Prominski, Certified Professional Organizer
What are your goals for 2021, send me a message and let me know so that I can cheer you on!
Sign up for my free 4 Day Color to Declutter Challenge.
Become part of a like-minded community by joining my Facebook Group, Declutter and Organize with Seattle Sparkle.
Ready to book a consultation? Complete this form.
For artwork to energize your home, order through jeanprominski.com or on Etsy.