Your Guide to Hiring a Professional Organizer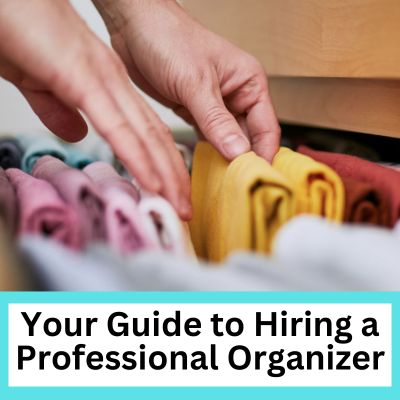 A brief history of the professional organizing industry.
The professional organizing industry took root in Los Angeles in the early 1980s, when a group of working professional organizers banded together and decided to give their meetings a name. They called it the Association of Professional Organizers (APO). Over decades the industry has grown in popularity with shows like Hoarders, The Home Edit, and Tidying Up with Marie Kondo bringing visibility to who professional organizers are and what they can do for you. That initial association has grown nationally (now known as NAPO) and now supports productivity and organizing professionals around the country to continually learn and hone their crafts to serve the general public with the utmost professionalism and integrity.
With the average person owning over 300,000 items in their household, it's no surprise that more people are looking for support with decluttering and organizing their homes. And maybe to your surprise, professional organizers offer a variety of services and specializations to help people from all walks of life, going through a variety of life transitions. Professional organizers have different styles, experience, skills, and specializations which means it's important to find the right organizer to meet your needs.
The importance of hiring the right professional organizer for you.
Hiring a professional organizer is an incredibly intimate experience.  You'll be welcoming someone into your home or business and inviting them to see all facets of your life by way of working through your physical stuff.  This being said, hiring someone who is a great match for you will ensure you get the most out of this experience. 
The breadth and depth of the professional organizing industry may feel a bit overwhelming, especially if you've never hired a professional organizer before. This is why I've partnered with Ashley Nariman from Clear Spaces Organizing Co. to create this guide to share everything you need to know about hiring a professional organizer.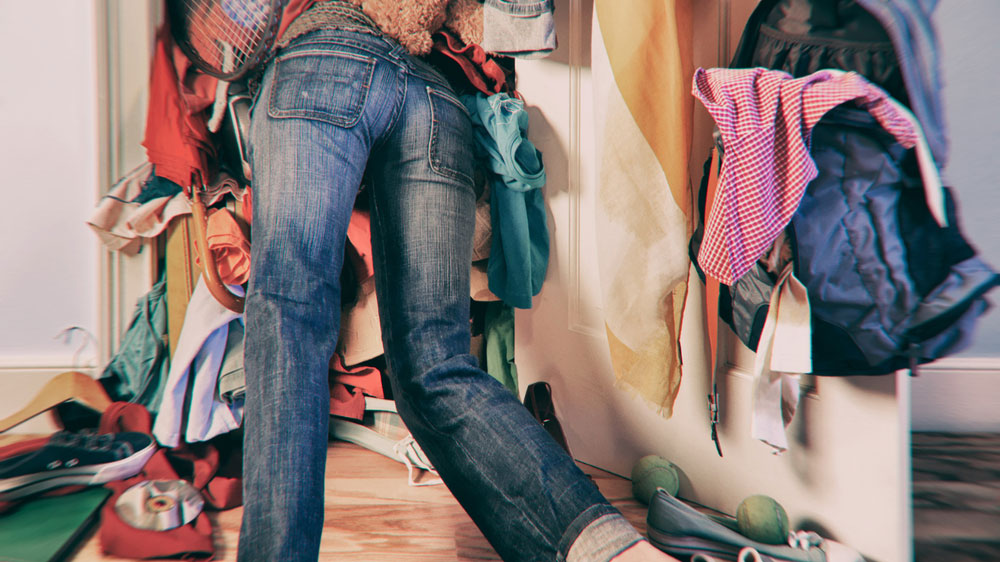 What is a professional organizer?
The National Association of Professional Organizers (NAPO) defines a professional organizer as someone who "enhances the lives of clients by designing systems and processes using organizing principles and by transferring organizational skills." In addition, "Professional organizers help individuals and businesses take control of their surroundings, their time, their paper, and their systems for life."
In our own words, we've dedicated our lives to helping people get their homes, business, and lives in order because we know what an impact our space can have on how we feel and function day to day. We are experts at helping you define how you need your space to serve you. Then we take action to bring your vision to life.
We are accountability partners, guides, doers, creative thinkers, problem solvers, project managers, and teachers. We're here to collaborate and create a space that is orderly as defined by YOUR standards, with systems that are realistic for YOU to maintain.
What a professional organizer is not…
While speaking about what a professional organizer is, it's important to highlight what a professional organizer is not. With the industry continuously growing and changing and many folks looking to hire a professional organizer for the first time, our services sometimes get confused with services offered by other service providers.
We are not interior designers. 
An interior designer is someone who focuses on creating functional and aesthetically pleasing spaces. While some organizers may have interior design backgrounds or even offer it as an additional service, it's worth highlighting that interior design and professional organizing are different services that require completely different skills and expertise. Interior designers focus on aesthetics and functionality as it relates to the structure of your home, while organizers focus on the function and flow of your space as it relates to storing and organizing your belongings. 
Because both roles focus on functionality, it's common for professional organizers and interior designers to collaborate together on behalf of a client to create a home that is both aesthetically pleasing and organized. While both may serve to help you pick out furniture for your space, an interior designer may focus more on the aesthetics of the furniture, whereas a professional organizer will focus more on the functionality of the furniture in the home. Interior designers are providers you'd call when looking to do a remodel in your home and a professional organizer is someone you'd call before and/or after a remodel when needing help with what to do with your belongings. 
We are not house cleaners. 
Again, while some professional organizers may offer house cleaning as a service, generally speaking, the scope of work of a professional organizer does not include house cleaning.  If your space needs decluttering (letting go of unwanted belongings) and organizing (giving those belongings a home)  and is also in need of a good deep clean, it's good practice to bring an organizer in first to help declutter and clear the space of clutter. This ensures a housekeeper has the most access to cleaning the home.  
What we can help with…
Most commonly, a professional organizer is going to help with decluttering and implementing organizing systems in your home, business, or digital workspace that you can maintain.  A professional organizer serves as a coach and a guide to help you let go of belongings that no longer serve you.  They get to know you, your lifestyle, and your space which informs how to best organize your belongings into systems you can maintain.  Lastly, an organizer will also transfer organizing skills to you to set you up for success after they leave.  It's one thing to get organized, it's another to maintain it. A good professional organizer will teach you both.
Why should you consider hiring an organizer?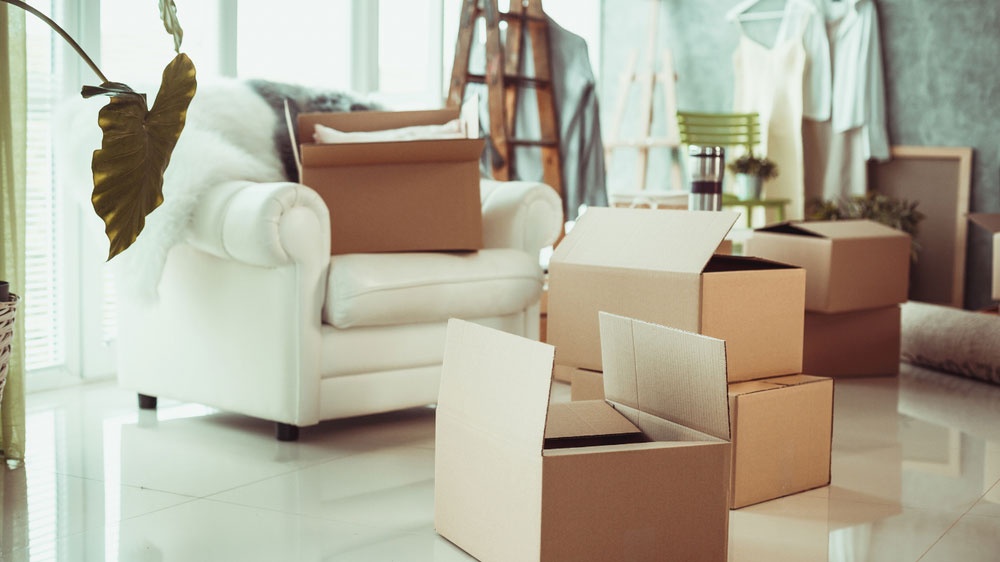 You're going through a big life transition.
When life brings about big changes, it can feel insurmountable to carry it all. Big life events often come with the responsibility of reworking our physical space, to either let go of the past or call in something new for the future. This is an opportune time to call in a professional organizer.
Common life events which you may want to consider hiring a professional organizer for include but are not limited to starting a new job, retiring, downsizing homes, moving homes, divorce or separation, welcoming a new baby, loss of a loved one, receiving a large inheritance of belongings, or a change in health.
Our physical space has the power to drag us down or lift us up and support us. During these significant life changes, delegating the redesign of our physical space to a professional organizer can save you time, money, and energy.
You are chronically disorganized or neurodiverse.
If you struggle with chronic disorganization or have a diagnosed condition such as ADHD and are seeking personalized support in building organizing systems that work for you, a professional organizer who specializes in these areas can be of great help. Getting and staying organized can be a struggle if mainstream organizing and productivity practices aren't serving you. Consider working with a professional organizer if you're looking for a more integrated approach to set up systems that are custom to your needs and help you build habits to stay organized.
You have a desire to build better organizing habits.
Organization is a skill that can be taught and learned.  Many people are not taught how to get and stay organized at a young age and may end up blaming themselves as an adult for the inability to keep up with their homes.   Professional organizers put blame and shame aside and serve as teachers and guides to help you build skills in organizing.  If you have the desire to grow your organizing skill set, hire a professional organizer that puts emphasis on teaching methods and building habits to help you learn and grow.
You want to save time and money.
Yes, hiring a professional organizer has a cost.  So does renting a storage space because you are overwhelmed at the thought of paring it down. So does buying the same item multiple times because you can't find the one you already have.  Wasting money on organizing products that don't fit your space or meet your needs will also cost you money. 
Your time and energy also have a price. Feeling distracted, overwhelmed, and stressed in your home has a price. Making an investment in your space by hiring a professional organizer, will ensure your organizing projects get over the finish line within days or weeks, rather than months or years.  It will give you back time and energy to focus on the things that matter most to you in your life, like spending quality time with your loved ones. 
Should you hire a professional organizer or ask a friend?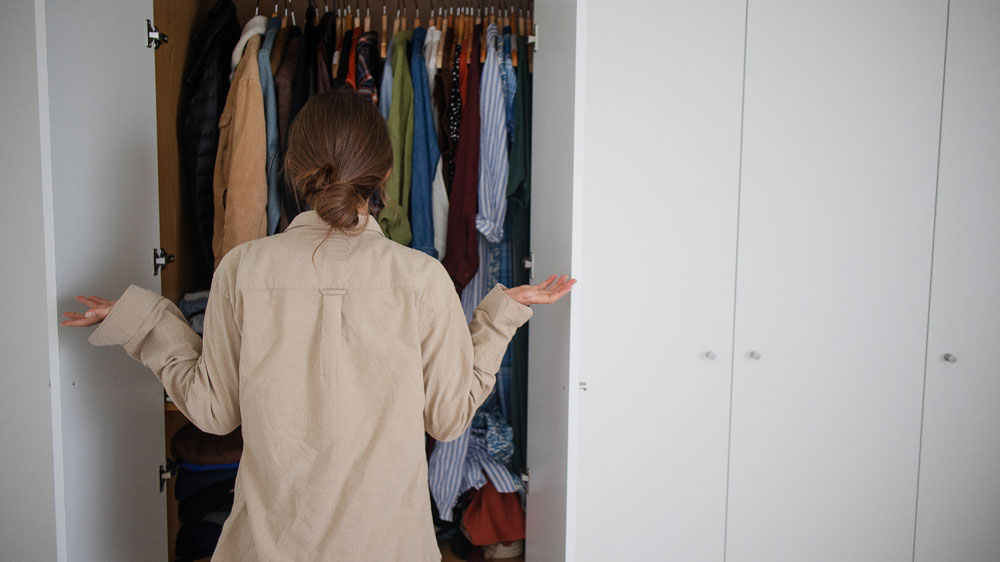 As mentioned earlier, organizing is a learnable skill set and for some people, it just comes naturally. Many of us likely know a friend or a family member who is naturally organized and is ready and willing to help us get our life in order.  If you're not sure whether you should just phone a friend or call in a professional, the Institute for Challenging Disorganization has some great questions to ask yourself (full resource available HERE):
Working with a Friend or Family Member
Do you know what to do, but need a friend present who will sit quietly and keep you company?

Is your friend patient and non-judgmental?

Do you work well with your friend?

Will your friend be objective and not try to impose her own idea of "being organized" on you?

Does your friend have the time to see you through the project and not leave you with a mess?
If you answered "yes" to these questions, your friend might be able to help you get organized. 
Hiring a Professional Organizer
Are you unsure as to where or how to begin organizing?

Do you need to learn organizing systems and techniques?

Do you have a deadline for completing your organizing project (such as a move)?

Do you need the expertise of someone trained in helping people with chronic disorganization?

Are you dealing with medical, physical, and/or psychological issues in addition to disorganization?

Will you need ongoing organizing assistance or maintenance?

Do you need someone to help you organize large quantities of objects or papers?

Do you want or need the objectivity of a neutral third party?
If you answered "yes" to these questions, a professional organizer might be the best person to help you.
Types of professional organizing specialties.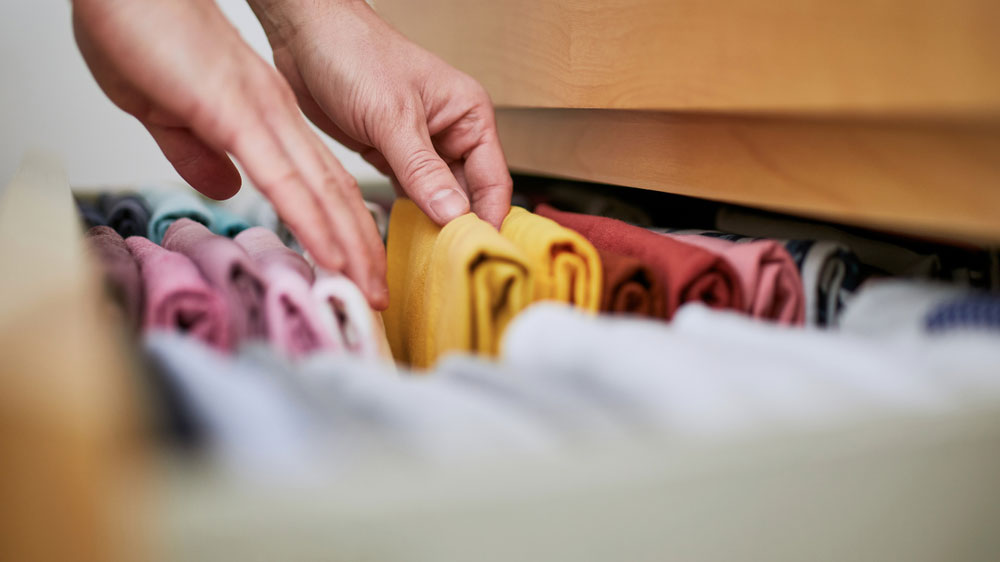 When you're looking for an organizer, it's a good idea to make sure that your needs align with the organizer's specialties. For example, if you have ADHD, it will be really important to hire an organizer who has experience working with other people with ADHD. Otherwise, you may finish the session feeling misunderstood, or possibly even ashamed, and the solutions the organizer suggests may not be realistic for you.
To make sure you are a good fit for your organizer, make sure to ask them if they have experience with your area of need. Check to make sure the organizer has the ability to organize in different styles (like both open and closed storage solutions), and unique spaces. It's also valuable to look for someone who is a problem solver and creative thinker. Be wary of "one-size-fits-all" solutions. Look for an organizer who is flexible enough to be able to organize micro-details, but can also be comfortable with a rough sort being "good enough". Below is a list of some of the most common specialties that organizers offer.
Neurodivergence
The term "neurodivergent" refers to people whose brains develop or work differently than the majority of the population (neurotypical people). There are many different medical conditions and learning disabilities that fall under the neurodivergent umbrella. ADHD, Autism, PTSD, OCD, and Dyslexia are all different types of neurodivergence. Organizers who specialize in neurodivergence (or specific categories within the umbrella term) have an understanding of how the brain works differently and can provide solutions that will be unique to their client's needs. 
Hoarding Disorder
Hoarding disorder is now categorized in the DSM-5, the standard handbook used to diagnose mental disorders. The definition in the DSM is as follows: "Persistent difficulty discarding or parting with possessions, regardless of their actual value. This difficulty is due to a perceived need to save the items and to the distress associated with discarding them." I like to stress the fact that hoarding is in the DSM because often potential clients consult with professional organizers and label themselves as "hoarders"  without a proper diagnosis. The reason this is important is that there are so many different other reasons (ADHD, depression, anxiety, PTSD, etc) that can cause symptoms that look like hoarding. The treatment for these different issues can be very different. Hoarding also exists on a spectrum from mild to severe. An organizer who is experienced with helping people with hoarding disorder will be equipped with the skills to help make sessions productive (and safe) for their clients. They also understand that lasting change will not happen overnight. If you're curious about where you fall on the clutter-hoarding scale, check out THIS resource.
Chronic Disorganization
The Institute of Challenging Disorganization has created a definition for Chronic Disorganization. To be considered chronically disorganized, these three things must be true:
The disorganization persists over a long period of time

The disorganization frequently undermines quality of life 

The disorganization recurs despite repeated self-help attempts
Chronic disorganization may be caused by brain based conditions such as ADHD, anxiety, depression, PTSD, hoarding disorder, addiction, traumatic brain injuries, life transitions, or grief. Organizers who specialize in chronic disorganization have an array of out-of-the-box organizational solutions that they can offer to their clients. If you're curious about learning more about chronic disorganization, check out these posts too: 
Moving: Packing/Unpacking
This is a service that can sometimes overlap with high-quality moving companies. But sometimes, movers don't have the time to sort and organize things before they get packed, and they may not have the relationship with the client to know how they want their house set up. A team of professional organizers can pack and unpack moving boxes within a day or two. Or a single organizer can be hired to help dial things in after a move, or to unpack a handful of boxes once the majority of boxes have been unpacked. 
Downsizing
While most professional organizers will always be helping their clients declutter and get rid of things they don't want, "downsizing" refers to when someone needs to divest themselves of a significant amount of their stuff, usually because they are moving a far distance or moving into a smaller home. Organizers who specialize in downsizing should be able to provide good resources for other professionals such as estate sales people and consignment stores. 
Organizing for Kids
Organizers who specialize in working with kids can communicate really well with kids. They have kid-friendly ideas to help them organize their toys, clothes, sports equipment, and school supplies. Some organizers will even help teach kids how to manage their homework assignments. 
Organizing with Seniors
Organizers who specialize in working with seniors may need to have shorter appointment times and be versed in coming up with organizing solutions to aid with the cognitive and physical challenges that some seniors face. Some organizers will also help their clients with technical issues on their computers or phones. 
Holistic Organizing
Holistic organizers have learned physical, emotional, mental and spiritual techniques that they weave into their organizing work. The holistic approach is not rooted in a particular spiritual or religious tradition and honors all paths. Practices like Reiki, energetic space clearing, EFT tapping, crystals, mindfulness exercises, and the use of essential oils are all examples of holistic organizing.
Business Organizing
Organizers who specialize in business organizing may be helping small one-person operations, or may be working with much larger organizations. They may help organize inventory, teach time management skills to employees, help streamline paper management, or may even help with project management and workflow productivity. 
Coaching
Businesses aren't the only ones who need help with time management and productivity! Individuals and families are also often in search of learning these skills. You can also find a coach who specializes in ADHD coaching, home organizing coaching, health coaching, or general life coaching. Coaching is not a regulated field in the US, so make sure your potential coach has had significant real-world experience, and they have also taken accredited coaching certifications so that they can teach these skills to others.
Virtual Organizing
Virtual organizing is when you work with an organizer over a video call (or phone call with emailed photos) to complete your organizing projects. Virtual organizers can help you figure out where to start, can guide you through the steps of how to organize, can talk you through an organizing project, and can help hold you accountable for organizing assignments in between sessions.   
Luxury Organizing
This type of organizing isn't about the mental or emotional reasons we all hold onto stuff. It's purely about the aesthetics of how it all looks and the ease of which everything functions. Lots of times you'll see great examples of this on TV or magazines of homes that have already been efficiently decluttered (or never had clutter to begin with), and are large enough to accommodate quite a volume of inventory (clothing, pantry items, books, kitchenware, etc). 
How to hire an organizer?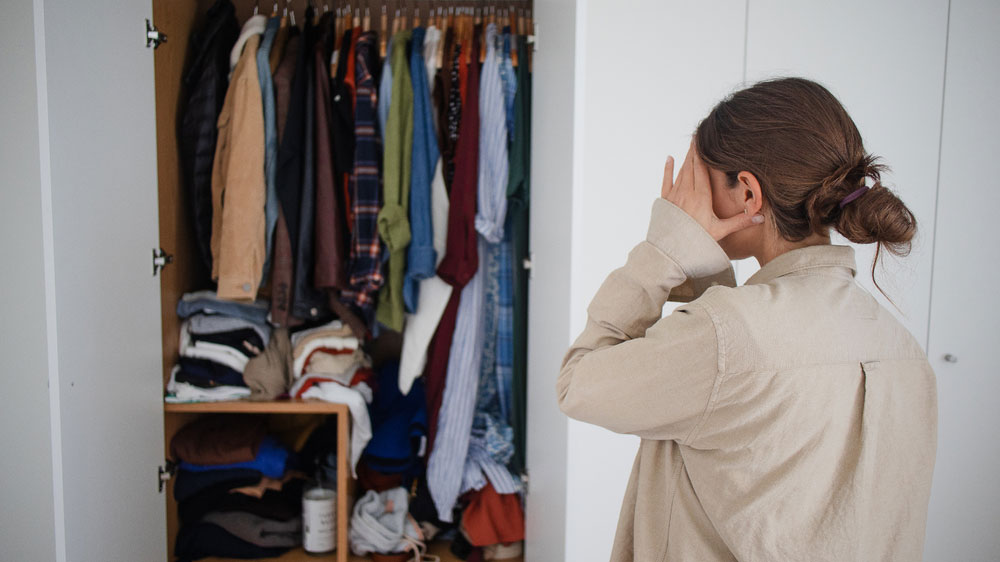 The most important thing when it comes to shopping for a professional organizer is to make sure you find the right person for YOU! Sure there are lots of organizers available who all have great reviews and beautiful websites, but it's important to make sure you find someone who is going to mesh with your learning styles and sensibilities. 
Make sure they are well versed in organizing the area of the home you need help with, or they have had significant experience organizing entire homes. 

Organizers specialize in many different areas, so know what you're looking for. If you have ADHD, do they specialize in helping people with ADHD? Or if you have difficulties with hoarding, is this an area they are experienced in? If you're moving and want a team of people to unpack all your boxes in a day or two, make sure they have a team of organizers who they can bring to make sure it all gets done within your timeframe. 

When you have your consultation, make sure you feel like you have a personal connection with them, and that your personalities complement each other well.  

Have a goal in mind of what you're looking to accomplish. Your organizer can help you define and set realistic goals, but it's always a good idea to have some kind of vision of what you hope to achieve prior to your initial meeting. 

Identify your specific challenges at hand. Sometimes you may not be able to define all your challenges (or why you have them) and that's ok. As you learn more about yourself, you'll naturally learn to recognize your challenges and the root of what's causing them. This is all part of the organizing process. 

What's your availability? Typically the work is done in partnership with an organizer, so you will need to be available to work together. Your project might take hours, days, or months to complete, and organizers tend to book out in advance. If you're planning a move, or have any other hard deadlines, make sure to communicate this to your potential organizer prior to your consultation. If you're someone who's only willing to work on your organizing projects on nights and weekends, make sure to find an organizer who works on nights and weekends. 

Do you share your space with anyone else? Make sure to get an agreement from them prior to having an organizer come over. Most organizers will not organize anyone else's stuff without their permission, so if you're interested in getting an organizer to help organize someone else's things, make sure that they are willing to communicate with the organizer prior to any work being done. 

Know your budget. If price is important to you, talk to organizers in a variety of pricing tiers to understand what you'll get. Don't just compare hourly rates. Organizers who charge more usually have the experience and credentials to back up their rates, so your sessions will be packed with more value and efficiency. Just as with any other skill or trade, someone with a higher skill set and experience level will likely charge more, but you can expect a higher quality of service. 

Do your online research. Read their Google and Yelp reviews or testimonials on their website. Do they have an active LinkedIn page? How about Facebook, Instagram, or TikTok? Check out their social media accounts to see if you like their vibe. You might even want to Google their name to see what pops up. 

Is there proof that they invest in continuous education and growth in their industry as a professional organizer? Are they a member of the National Association of Productivity and Organizing Professionals (NAPO) or the Institute of Challenging Disorganization (ICD)? These professional organizations provide great support for their members, so finding an organizer who is a member of one or both of these organizations is a really good sign!

Outline any requirements you have in hiring someone. In addition to their availability, skills, and personality match, you may need to hire someone who can come to the appointment "fragrance-free". Or if you're immune-compromised, make sure your potential organizer is willing to adhere to whatever safety protocol you would need to feel comfortable having someone come into your home. Do you want someone who is willing to be patient and empathetic, or do you want someone who will push you out of your comfort zone?

Find someone who LOVES what they do! It's important to both find someone who loves serving their clients and authentically finds organizing plain-old FUN!! The general population of people doesn't find joy in matching socks, sorting coins, or arranging books in rainbow order. Find an organizer who gains pure pleasure out of tasks like this that the majority of people would find totally boring or tedious. 
Here's an additional resource to help you ask the right questions when hiring an organizer: Questions to ask when hiring an organizer
Or not sure if you should hire an organizer or work with a friend? Here are some tips to help you decide.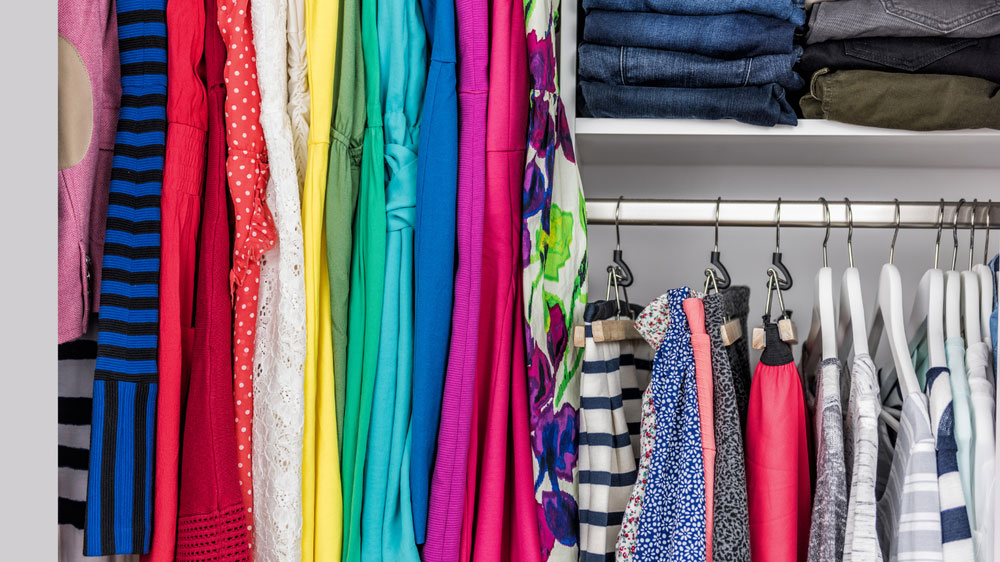 Final thoughts.
In conclusion, hiring a professional organizer is an intimate experience and finding the right person to help you is critical to having a positive experience. Our aim in offering this guide is to help you navigate the process of finding the right professional organizer for you. We want everyone to experience the physical, emotional and benefits of organization and hope this article serves you on your organizational journey. 
HERE is a link to the NAPO directory, where you can start your search for finding a local professional organizer to help you.  Wishing you the best on your journey! 
About the authors
Ashley Nariman is the owner and lead professional organizer of Clear Spaces Organizing Co based in Tacoma, WA. Ashley is a certified Project Management Professional, a Lean Six Sigma Black Belt and currently serves as Treasurer on the board of the NAPO Washington State chapter. For more information or to connect with Ashley, visit her website www.clearspacesorganizingco.com or follow her on Instagram @clearspacesorganizingco.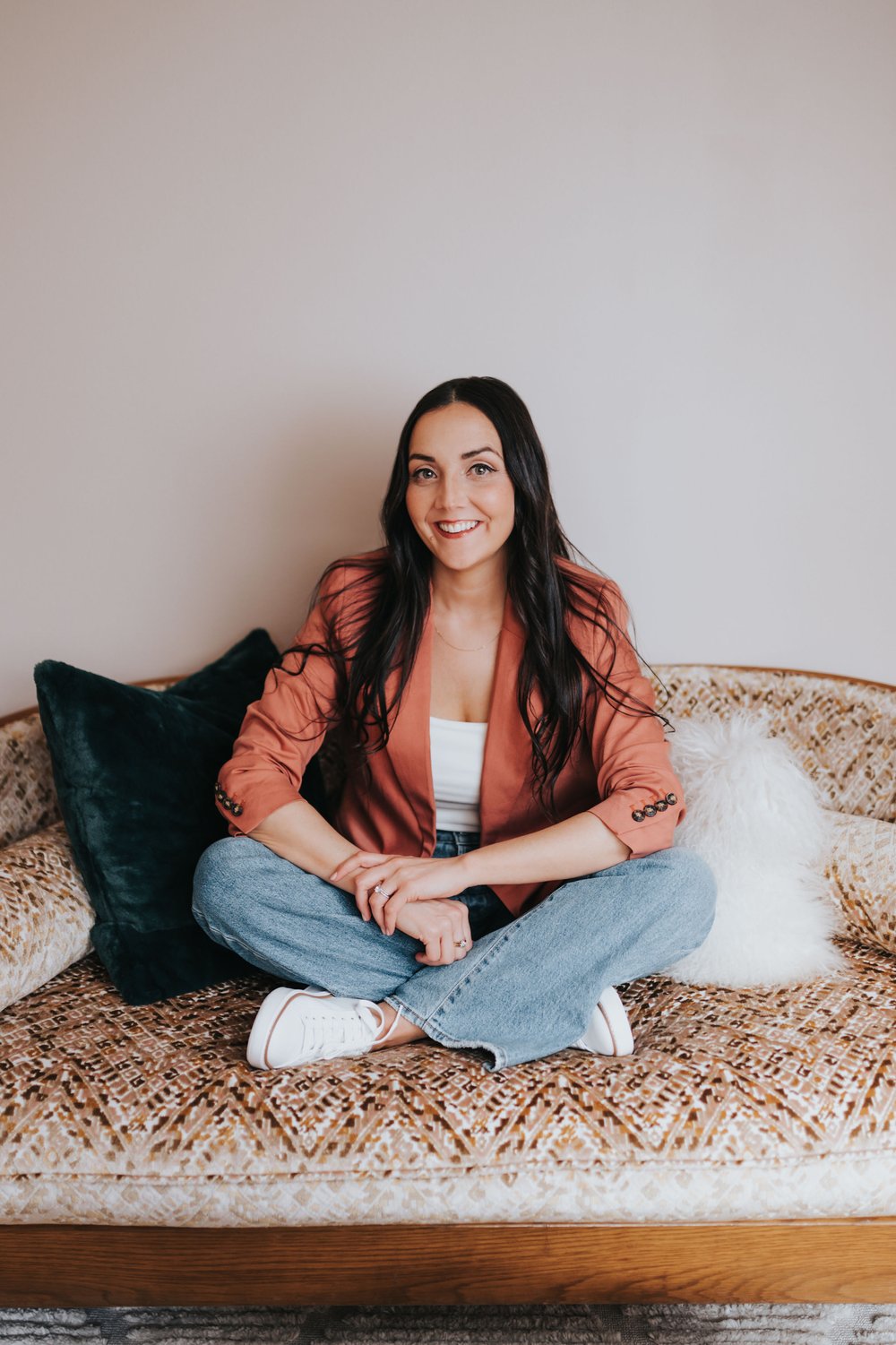 Jean Prominski is the owner and lead professional organizer of Seattle Sparkle. Jean is Certified Professional Organizer and Productivity coach, a previous NAPO board member and an active NAPO member serving the Seattle metro area. For more information or to connect with Jean, visit her website www.seattlesparkle.com or follow her on Instagram @seattlesparkle.