Would You Like To Be Part Of A Community?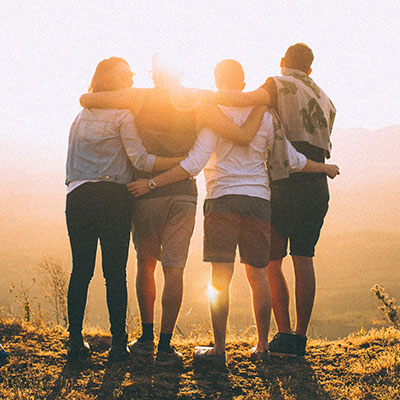 Being part of a community is a great way to get organized and stay organized. As many of you know, I am an active member of
Toastmasters
,
NAPO
,
BNI
, and a spiritual community. Although being a part of a group requires work and commitment, I have found incredible value with my memberships. Simultaneously, I have been thinking about how often I want to connect my clients together. I think many of you would love meeting each other, that's why I am starting a new, invitation-only Facebook community. This group will include area business leaders, community leaders, entrepreneurs, families, and talented people at all phases of their careers. Our mission will be to share tips, advice, and life hacks, and to "group think" solutions to challenges presented by fellow members.
Besides the good networking and communal support, being part of a community can help you get organized and stay organized.
Health: In Lissa Rankin's article on
The Health Benefits of Finding Your Tribe
, she talks about a study that was done in a town in rural Pennsylvania. Due to the support structure of the community, they had very few health issues. Motivation: Surround yourself with people that motivate you and want you to grow. You'll feel less alone -- in your house (if you work from home) and in the challenges you face. Being part of a community can help give you confidence to pursue the bigger things you want to accomplish.
Downsides/ Pitfalls
Over socializing: There is still a time and place for everything; balancing time in the online community is important, but you also need to get your daily work and domestic duties done on time. Isolating: Online communities can be great, but they also can prevent you from having face to face conversations. Make time to actually meet up with the people you meet online. Membership is free and you will have to abide by the policies we post. This is not a forum to advertise, discuss politics, share memes, or be disrespectful. It is a place for discussion, compassion, support, and creative solutions. If you're interested in being part of my new online Facebook group,
send me a message
or connect with me on Facebook.
Image Credit: Helena Lopes