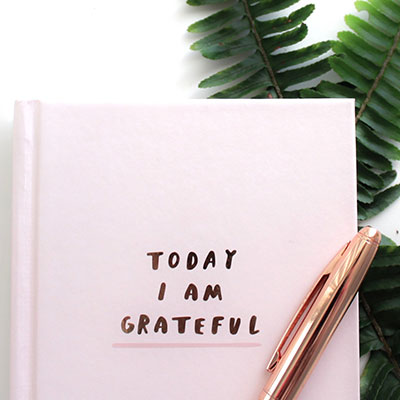 Blog post by Erica Rodgers,
Motivational Coach, Digital Organizer, Virtual Assistant
Powerhouse Person for Seattle Sparkle
Life is hard sometimes. Busier than we presume most days. Even unexpectedly crummy. We have all at one point or another shrugged our shoulders and said, "well, that's life". But is that just a habitual thought? Oftentimes, we accept our life as it comes to us and do a lot of "woulda, coulda and shoulda", which is not the essence of being grateful. Instead, wishing for a different outcome is being unappreciative of life and it's many miracles. Most of the time we focus on being thankful around the holidays or when a tragedy is averted, but how does one become more grateful on a regular basis? Some people spotlight negativity and use it as a launching board to show the world, or themselves, what they are really made of. Meaning they take a perceived negative and turn it into a perceived positive. Although, there are many ways to motivate yourself, a more comprehensive grateful approach that removes the recognized negative and positive effects can improve your life in many ways.
Take a realistic look at your thoughts and actions. You don't have to worry about being too positive or too negative, just take a pragmatic view of what you think about during the day and how you act. Do you smile from your heart a lot? Do you think 'oh I shouldn't have said that' more often than you would like? On a scale of 1 to 10, 10 being so grateful about every cell in your body, how grateful are you? Another good thing to think about is how does your gratefulness fluctuate throughout the month or year or maybe even day? Are you more stressed when the kids are home or when dinner has to be made? Take a peek into your life as if you are a fly in your brain (gross, but that is all I could think of other than parasite… but that wasn't a good picture either). Taking a review of your thoughts and actions makes you more aware in general and helps to make each moment a purposeful one. 
Stop and smell the roses. A five year old is absolutely wonderful at being in the moment. A parent is so caught up in teaching their small fries how to sit still at the table, write their name, or not pick their nose and eat it, that the day gets lost in things to do. Stopping and smelling the roses is a great metaphor (or instruction if you love flowers) for halting what you are doing and listening to your body and mind and respecting what it is telling you, by, get this, DOING IT! If you want more gratefulness in your life then the first step is to calm your cerebral to-do list and hear what you are veritably desiring. As an example, when I started doing stopping and smelling MY roses, my mind said stop and take a nap or watch a movie instead of doing the dishes. Now that I am more comfortable with listening and relaxing into the now, my brain is saying stop and say hello to someone you haven't heard from in a while, or stop and give your son a hug. Once you have confirmed to your brain that you no longer need to be selfish with the time you give yourself and your at the moment needs, then you will start spreading the gratefulness around. 
Affirmations, affirmations, affirmations. Beautiful things come out of repeating affirmations. These meaningful phrases interrupt ungrateful thoughts and actions and then replace them with a decree of connection to thankfulness. Essentially, you are taking a realistic look at your thoughts and actions, stopping and smelling the roses and then concluding the experience with a nice little reminder of how you want your life to be, and in this case, more grateful. An affirmation is a great way to summarize each consciously deliberate moment into a grateful one. 
Here are some good ones that I pull out of my back pocket on a regular basis:
(Keep in mind you may not know exactly how to fulfill this affirmation now, but you will, that is the beauty of affirmations).
"I am so grateful that I am learning from each experience"
"I am so grateful I accept wonderful things to happen to me right now"
"I am so thankful for ……. because ……" Fill in whatever you are looking at or thinking about. 
Immerse yourself in your gratefulness journey. Read, listen, watch self-help communications. Just as a football player gets a coach, eats, breathes and plays football all the time, immerse yourself in aiding your gratefulness journey. If you want to be more grateful in your life, then take an honest interest in how to be grateful. A few favorites of mine are: 
You Are A Badass by Jen Sincero
I listen to these audiobooks a few times a year. Audiobooks for me are a perfect balance of experiencing a book and still getting things done around the house. Find your preferred method of immersion to gratefulness, the important thing is to do it. Love being grateful. Everything takes practice. Somethings also need outside help. A football player has a coach year around and converses with them on a very regular basis for support in their journey to the NFL. Why shouldn't we get a coach for our journey? We should. Coaching is an important tool in life that can help get us to a life that we love. Playing football takes sweat and determination, being grateful can also take sweat and determination, but if that is a life worth living for you, then let's get sweaty! 
We would love to have you join Sparkle Tribe, our group on Facebook, so you can share your affirmation. If you have any questions on how to start a coaching session, please contact me at the information below. I would love to tell you how I have experienced the beauty of gratefulness and how it can also be your constant companion with a few determined changes.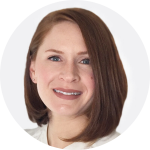 Erica Rodgers
Motivational Coach, Digital Organizer, Virtual Assistant
powerhouse@seattlesparkle.com
Image Credit: Freshh Connection