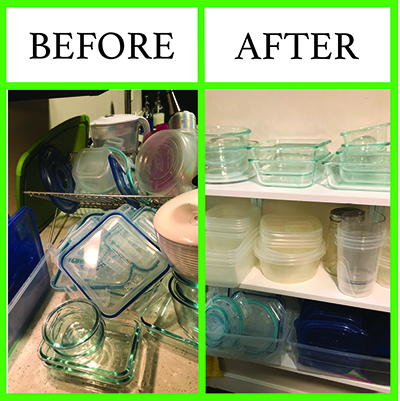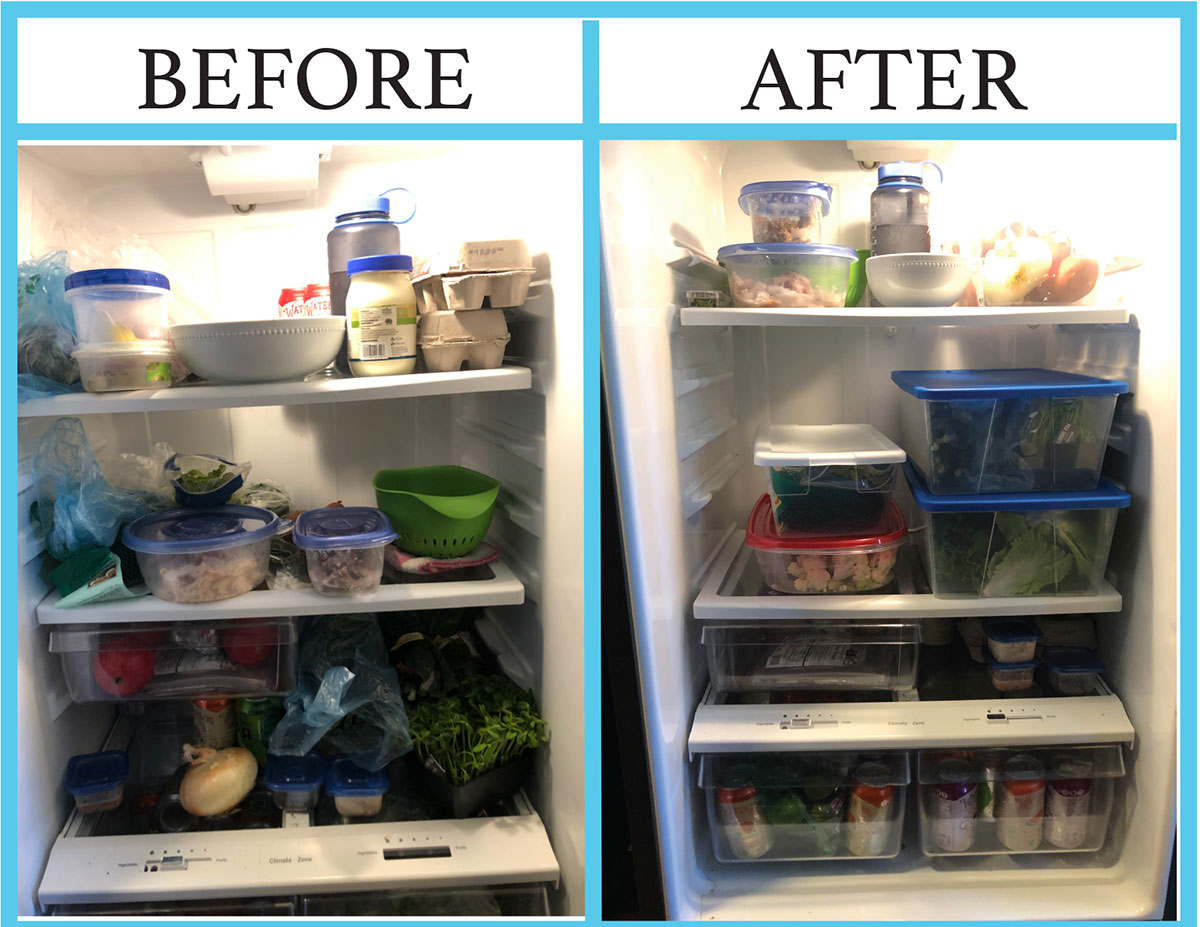 I hope everyone had a Happy Thanksgiving!  We were so lucky to have such nice weather in Seattle on Thanksgiving day. I was able to get together with some friends for outdoor walks, and know others who participated in meal exchanges.  Even if we couldn't physically be indoors with many people we wished we could be with, it was fun to see the creative ways people got to connect with each other.
The holidays are certainly a time when your fridge can overflow with food.  Whether it be before (making room to brine a turkey, or storing lots of food to prep for the big day), or afterwards (leftovers, yum!), this is a great time to organize your fridge so that you can utilize all your delicious food! As an organizer and health-coach, I love helping my organizing clients create space for efficient meal prepping.  As I'm sure you know, it's virtually impossible to get organized if you're fueling your body with junk.  I help my clients make sure they're set up for organizing success!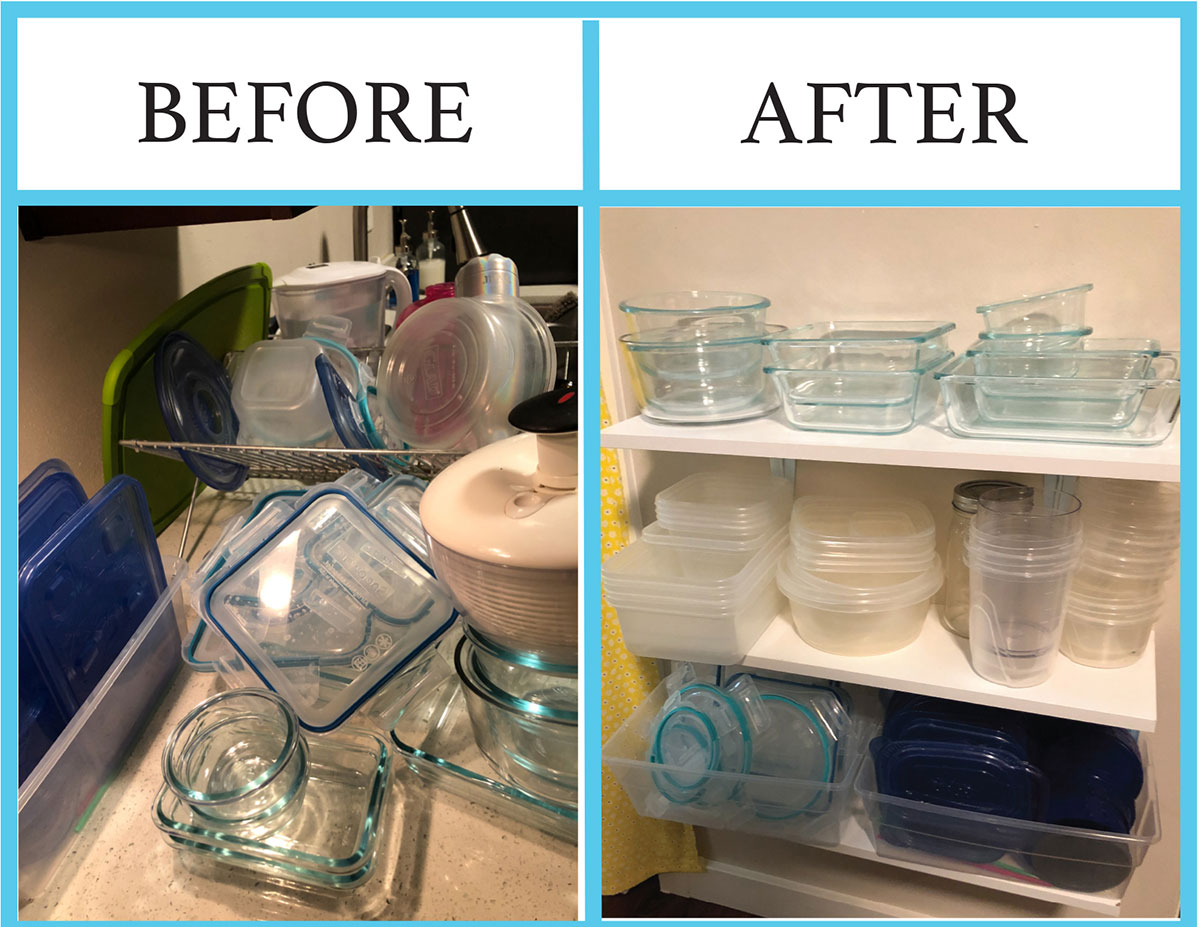 Here are 7 tips for meal prepping:
Discard anything in your fridge that is clearly expired. Take everything out of your fridge, and wipe down all surfaces
How are you storing things? If you get your vegetables delivered through a local CSA, they may just come in a cardboard box. They will quickly wilt if you don't store them properly.  Use larger plastic boxes (like plastic shoe boxes) to keep your veggies crisp! Usually the crisper drawers aren't enough.
This may seem like common sense, but when you get home from the grocery store, or are re-stocking after an online delivery, don't just put the new food in front of the old food. You may want to develop a left to right, or front to back, rotation system.  That way, you'll be able to cycle through your food and waste less.
The organization of your fridge really relies upon what your meal prepping system is like. What's important for you to eat to feel great? What do you want to eat more of this holiday season? Do you want to try one new vegetable a week?  Or perhaps a recipe from a different country? A new spice? A new contraption, like a spiralizer, food processor, Instant Pot, or something else fun? Have you tried the Whole 30 yet?? I love that one!
How can you maximize your counter space so that you have an easy work surface as you prep? You may want to use extra shelves or drawers so that you can capitalize on your vertical space.  Store meal prepping items like cutting boards, knives, and containers, all close by.
As for meal prepping, once you have your healthy ingredients, and a space cleared for chopping and prepping, the next most important element is to make sure you have the correct containers to store your prepped ingredients. Many people have a good collection of plastic or glass containers with missing lids.  Take some time to match up your lids to their containers, and then find a good place to store them so that you can access them quickly.
Now it's time to get chopping! Personally, I like to have a good homemade bone broth on hand all of the time. I make a big batch and freeze it in smaller containers.  I will cook meat and root vegetables separately so that I can have them on hand.  When it's time to eat, I can easily cook up some leafy greens or other veggies in the broth (and add the meat and starchy vegetables), or roast the veggies separately, and then add them to a warm bowl of broth and protein. Delicious! Doing things this way allows me to make sure I'm eating enough veggies, and also prevents them from getting too soggy if I was going to cook them all together.  Try it and let me know what you think!
Do you meal prep? Send me a message and let me know what helps you!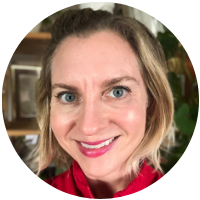 Posted By Jean Prominski, Certified Professional Organizer