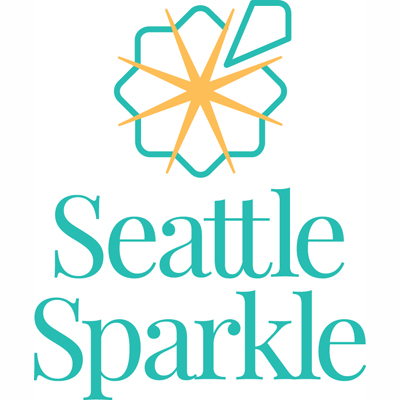 May 2018 Update:
NAPO
This month I've taken on the role of President at the Seattle-Area National Association of Productivity and Organizing Professionals.  When I first joined NAPO in the Fall of 2015, I knew I had found my people!  Through attending the monthly Seattle-Area NAPO meetings, I have learned so much about organizing, business and friendship.  Please join me on June 5th for the next NAPO event,  DISC Personality/Behavior Profile Training with Bruce Leamon. Who would you like to hear speak at an educational networking event?
NEW LOOK
You may have noticed that my logo has been upgraded!  Steve Ruttner from Advisions Advertising & Graphic Services is the wonderful graphic designer who I had the pleasure of working with.  He was very patient, especially when it came to letting me flip through his Pantone book to find the right color combination.  The lovely Shannon Garbaccio is the photographer who took my new headshots.  She does fabulous portraits.  Be sure to check out her website to see her family photos, particularly how she captures the authentic and love-able uniqueness of kids.  Which is your favorite photo on her site?
ORGANIZING IDEA
Alan Regala of Shelf Genie is one of my absolute favorite people to recommend to my clients.  He offers custom shelving solutions, so people can maximize their space in cabinets.  He has a gift for spatial planning and loves making homes more efficient.  Watch Shelf Genie's segment on New Day Northwest. How do you like to maximize space in cabinets?
HEALTH TIP
Charles Mendelson recently recommended his mask recipe on his Seattle Holistic Beauty blog for deep cleaning skin.  I had so much messy fun mixing it up in my kitchen!  Charles specializes in acupuncture for skin care.  What is your favorite homemade mask recipe?
SPRING FUN
Go sit under the twisted tree at Parson's Gardens in Queen Anne and notice how present you feel.  I recently went with a friend and we were had a great time.  Where do you go to feel present?
I'm happy to offer you a free strategy session to help you figure out a game plan to help you achieve your organizing goals!  If you would like to learn more about working together, or you want to share your goals and intention setting ways with me, please contact me. I would love to hear from you!