How to Be an Email Inbox Commander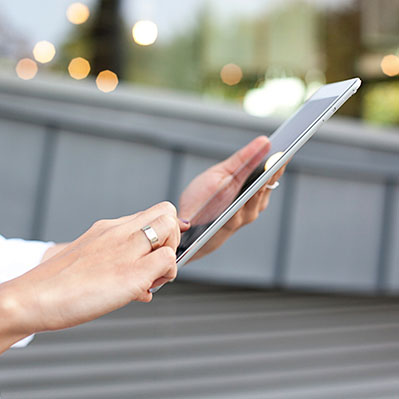 Hello everyone! Erica here! I work with Jean as her Powerhouse Person AKA Virtual Assistant. Also, I have recently added Digital Organizing to my arsenal of services I provide for Seattle Sparkle. I love it! I will be hosting a Free Inbox Zero Challenge, November 3rd-9th, so please join me in the Sparkle Tribe on Facebook. I am a natural organizer by nature, but still have to break every task down into manageable pieces to be successful. Since all of what I do for Seattle Sparkle is virtual, I really have to keep my email organized, both personal and business. Is your inbox just as full as mine with ads, promotions, reminders, tracking details, confirmation codes and so much more? Many people find email organization a task that just keeps getting bigger and bigger or longer and longer. First, you spend an hour on a rainy Sunday deleting all the useless junk email. Then you feel really good for about 20 minutes, until the coupons for your favorite pizza joint, nail salon, book club and community activity reminders start pouring in. For many, email organization is a "chore" to keep up on, but there is good news: it is an easy task to do. You really could organize while you are waiting for a bus, relaxing in your recliner, listening to a podcast or your favorite band, the options are endless. Let's get you into a good rhythm of email organization with these 6 easy tips.
Unsubscribe. Just about anything you do online requires you to enter your email address. Which equals to a bunch of promotional ads and emails that do not relate to your everyday needs. The first step in organization is to get rid of junk. In your home you can relate this to removing actual trash, like wrappers, tags or tomato stems! In the virtual world, getting rid of junk is unsubscribing and then deleting the messages you do not want to see anymore. Often times there is an easy unsubscribe button at the top of the email or at the very bottom of the email. Either way, unsubscribe from the emails that do not get you excited when you see them pop up.
Folders, folders and more folders. Do you have lots of folders? Or maybe just a few folders? Clean up or bulk up on your folders. Make sure that the labels are relative and easily understandable. For instance, for a long time I had two folders named "Keep" and "Important", those identifying names, where not doing a good job at identifying which emails go where. So, be specific. Such as, "Vacations", "Pay stubs", "Pizza Coupons". You can even create sub folders, which will help you find what you are looking for even faster. An example of this would be to label a folder "Vacations", then a sub folder "Italy" or "Ireland" or "Australia". (Geez, my imaginary email folders are getting to go places I want to go!)
Get to it! Here is the part that is the easiest but takes the longest. Going through your 1,456 emails. Make sure the left and right swiping on your email app is set to your liking, that makes trashing or even archiving even easier. Or if you are organizing your emails on your computer be sure to use the easy access buttons to move emails quickly. As the numbers of emails decrease the closer you will see the light at the end of the inbox tunnel.
Re-evaluate. Sometimes in organizing you determine that you really do want to keep the tracking emails from Zippity Do Dah Cupcakes, well then, go right ahead and make a folder. Just as you would in your home, if you decide that you want to keep all of your snow globes, keep all of the cupcake emails too. It is your inbox and you can do what you like with it, but if you want to utilize the information in it, this does take organization. 
Rules. Did you know you can make rules for your inbox? All of the Mr. Pizza's emails can go straight into the Mr. Pizza folder. Then when you get a hankering for pizza, you can head right to that folder and see the most up to date coupon so you can easily get your grub on. Set a rule for any emails that come from your favorite Aunt to give you an extra notification. There are lots of features to use in your email. Go to settings and check out all the rule ideas.
Consistency. Last but not the least. I bet you have your phone on you for almost the whole day, maybe even by your bed while you sleep at night. Take a few minutes out of each day to go through the few emails you are now receiving, largely due to the fact that you have been consistently unsubscribing from unwanted emails, thank you very much!
Email inboxes do not have to be scary, just be consistent and you will soon be called Inbox Commander. Want some extra support?  Participate in our Free Inbox Zero Challenge, November 3rd-9th by joining the Sparkle Tribe on Facebook.
Have you created an email inbox rule that you would like to share? Send us a message and let us know!
Image Credit: Marta Filipczyk