Digital Decluttering for ADHD
You may underestimate the impact of digital clutter, but it often contributes to a lot of mental clutter. You may also notice that digital clutter is mirrored in physical clutter. When you get your digital world in order, you'll see how physical clutter somehow finds a place to go! If you have ADHD, you'll know how important it is to get your digital files organized. People with ADHD commonly have trouble with executive functioning tasks such as organization, inhibition, time-management, attention, working memory, emotional self-regulation, self-motivation, planning, and problem solving. We regularly need to declutter our brains so that we can access these executive functioning skills more efficiently. One way to do this is to create digital systems that function well. Digital systems can also help support executive functioning tasks. In this post, I talk about the benefits of digital decluttering, why digital decluttering is hard, the top places to declutter, and tips on where start. If you want to learn more about how to declutter and organize your digital files, keep reading.
Benefits of Digital Decluttering
Free your mind and declutter your brain! Think of your brain like a computer that is almost out of space. It's slow to load, programs freeze, and you can't create new files or save the things you really want to because you're out of storage space. Your brain probably feels "full" most of the time. Digital decluttering and organizing is a great way to free up mental space and memory in your brain. You'll be able to generate more ideas without getting overwhelmed.
You'll feel on top of your game. Digital clutter= an overabundance of visual information, which can translate into a feeling of having too much to do. You will feel more accomplished and will feel reduced levels of stress seeing your organized and clutter-free systems.
You will be more productive having organized digital files. You won't waste time looking for things or having to re-create information.
ADHD thinking is divergent, rather than linear. This means you are able to generate a lot of ideas quickly. While you might not need all of those ideas right away, you'll probably want to store them in a way where you can recall them later. Digital decluttering and organizing is a great way to get your ideas out of your head and "onto paper" in a way where you can actually retrieve your ideas and read what you wrote. This is far more efficient than trying to piece together ideas that have been jotted down on a variety of notebooks and scraps of paper.
Digitizing your ideas and memories is a great way to cut down on a lot of physical clutter. It's way too often that we save paper, unfinished projects, and mementos, when digitizing them would be a better solution.
Your digital devices will work faster and more efficiently when they aren't filled with a bunch of duplicates, obsolete information, and other junk.
You can find what you want when you want it!
Why Digital Decluttering is Hard
It can be overwhelming. Digital clutter can replicate very quickly, so you may have a lot of it!
It's a tedious process that can be time consuming.
You don't need to be a tech-expert, but you do need basic technological skills.
It takes focus and concentration. There are often slight variations of documents and photos, so it can be hard to decide which ones to keep.
It's important to be consistent when labeling files, and it can be easy to mislabel things.
You may be afraid of making mistakes and deleting files that are important.
You might also feel the need to do things "perfectly", so you never get started.
The Top Digital Areas to Declutter
Photos/Videos
Notes
Digital Files (including cloud storage and files on your hard drive)
Email
Text Messages
Phone Apps
Voice Memos
Once you get these foundational areas sorted out, you may want to then declutter and organize older media such as old hard drives, jump drives, old computers, CD's, floppy disks, and other kinds of media. Or you might want to digitize some piles of paper or receipts that have been waiting patiently for you to do something with. Wait until you have your foundational systems in place before trying to incorporate the older data.
Where to Start??
This really depends on what your needs are. If you're not big on voice memos, don't worry about that. I recommend starting with whichever area is the most full, and deleting big files (or videos, or emails with large attachments) that you don't need. Decide how much time you can spend per day on decluttering your digital world. Once you get started, it can be easy to get sucked in and forget about your other responsibilities. Remember to pace yourself.
Here are some more guidelines:
Photos/Videos
For this category, you may want to pick a certain number of photos/videos to delete each day. For instance, if you have 17,000 photos/videos, and your goal is to only have 10,000, if you delete 200 photos/videos a day, you will get to your goal in a little over a month.
-Merge duplicates.
-Delete photos and videos that aren't important or are extraneous.
-Create albums for the categories that are important to you. Not everything needs to get put into an album, just the things that you want to categorize. Storing photos chronologically works well for most types of photos.
Notes
I love using the Notes app on my phone to write down all kinds of things like my shopping list, book and movie recommendations, ideas for blog posts, art ideas, packing lists, gift ideas, "want to do lists", and other things I want to remember. It's important to tidy up these notes on a regular basis so you can find what you need.
-Delete obsolete notes
-Clean up parts of notes that you no longer need (like shopping lists that you don't need anymore)
-Consolidate notes when possible
Digital Files (including cloud storage and files on your hard drive)
Digital files can multiply faster than rabbits. Where are your files? On your hard drive? In Dropbox? Google Drive? iCloud? Evernote? Somewhere else? It's ok to have your files in different areas for different reasons, but make sure to declutter the stuff you don't need.
-Start with the big files so you can free up the most amount of space.
-Streamline your systems. If you're using a combination of Dropbox and Google Drive, decide why you're using one vs. the other, and stay consistent.
-When you're labeling files and folders, keep things as simple as possible. Follow the naming constraints you've set up for yourself.
Email
Do you lose emails? Or do you get overwhelmed just thinking about your email? I recommend keeping your inbox at 50 or less. Or if you're an "inbox zero" kind of person, that's awesome, but you're probably not reading this blog post.
-Unsubscribe from junk mail. Most companies will send you something at least once a month, so you'll only need to unsubscribe anything that you don't want for the 30-31 days or so. Sure, there will be stragglers that get through, but this will get the bulk of the problem.
-DELETE all that junk mail. Search for it by type, select all, and DELETE! Repeat for other email that's not junk mail, but you don't need to keep.
-Create a "Links to Save" folder for important virtual meeting info or other emails that you need to reference on a regular basis. Keep this folder super clean. Don't let it get junked up with a bunch of extraneous emails "just in case".
-Create a "Read Later" folder for interesting emails that you want to read later. If you never get back to them, that's ok, but at least you have a place to confidently store them out of your inbox.
-Create other folders for important info that you need to reference later such as receipts, tax info, or other subjects that you can categorize. Keep your folders pretty broad so it doesn't make it too complicated.
-Search for email with large attachments and either delete them or download the data and save it where you can find it later.
Text Messages
If you're someone who sends/receives lots of texts, especially if they contain photos or videos,
make sure to delete them on a regular basis. Save the ones that are special to you, but let go of the ones that aren't. The process to delete text messages is very straightforward, but if you've got a backlog of texts, it may take some time to delete them.
Phone Apps
These can really eat up your storage and slow down your phone.
-Delete the apps you don't use.
-"Offload" the apps you rarely use. This is a way to keep them on your phone if you think you'll need them, but it will save you storage space.
-Remove podcasts and audio books from your phone that you don't listen to.
-Organize your apps into categories that make sense to you, so you can find them when you want them.
Voice Memos
If you're an auditory or verbal processor, you might have a lot of voice memos saved on your phone. Take some time to label them properly and delete the ones you don't need.
Closing Thoughts
The more time I spend as a professional organizer, the more I realize how CRUCIAL digital organization is. Once I teach people how to use their phone and a computer confidently, they are so much more likely to let go of extraneous paperwork and other memorabilia because they know how to store the data digitally. When they can see the value of digital organization and get comfortable with file storage systems, it's so much easier to declutter.
For more info about digital organizing, check out this post.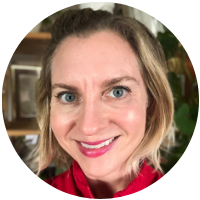 Posted By Jean Prominski, Certified Professional Organizer