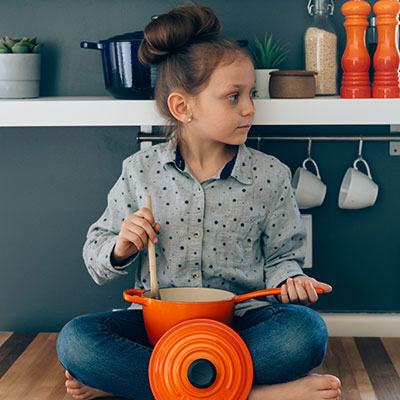 Truly, the best way to get organized and stay organized is to eat right for your body type. This week's blog post will be about cleaning out your fridge and filling it up with food that is right for you! If you're not sure what food is right for you, I will be hosting a free 1 week "Sugar Impact Challenge" in the Sparkle Tribe Facebook group. If you want to join, send me a message. In this challenge, I will break down food into different categories for low, medium and high sugar impact. The goal is to eat only low sugar impact foods for a set amount of time, and then slowly add in foods with a medium and high glycemic load to see how your body reacts.  
A great way to start off this challenge is to declutter your fridge, which will also help declutter your life. Food is such a big part of our life that organizing and having a handle on what we purchase at the grocery store is vital in our preparedness for anything we try to do in life.
7 steps to declutter your fridge so you can declutter your life:
Throw out any old leftovers, expired food, or food that you simply don't like. If it's unopened, contact your local food bank to see if you can donate it.
Do you already know what foods give you energy and which ones take it away? If so, throw out (or donate) foods that deplete your energy. This could be foods high in sugar, or ingredients that cause an inflammatory response in your body. Unfortunately, without doing an elimination diet, it can be difficult to determine which foods your body is reactive to. Some foods can have a delayed reaction, and some (gluten especially) require that you avoid completely for at least 3 months to notice a difference. Based on all the research and training I've had as an Integrative Nutrition Coach sugar, gluten and dairy are usually the most commonly recommended foods to eliminate if you suffer from ADHD and Hashimoto's (like I do), or really any type of autoimmune or health imbalance. Probably not so coincidentally, very similar (gluten-free, low glycemic and omnivorous) diets are generally recommended for both ADHD and Hashimoto's. I'm not saying this is easy stuff, but it really is worth it! 
Take everything else out of your fridge and freezer, and wipe down the inside walls, drawers and shelves with a good quality cleaner and microfiber cloth.
Only put food back into the fridge/freezer that you know you'll eat. If it's been in there for a while, make a plan to eat it soon so you can cycle in newer, fresher foods. Create categories or zones for food. Some of my clients like to use clear plastic bins that are labeled so that they can store like items together.
Fill your fridge with food that gives you energy! What works really well for me is to consistently have a high quality (homemade) bone broth on hand. I'll post a recipe below. I will also have another container with cut up veggies (either cooked or raw) and another for my carbohydrate. Legumes, quinoa and long-cooking oatmeal (without a sweetener) can serve as a great low sugar impact option. Whereas foods like brown rice, sweet potatoes and rice crackers would be medium sugar impact. Bread, white potatoes and corn are examples of high sugar impact options.
Create a flow to your fridge so you know what's new and what needs to get eaten first. I like to put my new vegetables on the right side of the shelf, so I know to use the ones on the left first. You may also want to have a role of blue masking tape and a sharpie nearby, to make it easy to label leftovers. (The blue tape tends to stay on the container but is easy to remove when you want to take the label off.)
Eat well and maintain! The more foods you eat that are right for your body, the easier it will be to have the energy to maintain the organization in your fridge and your home.  The biggest needle-mover to good health is balanced blood sugar. This includes the health in all aspects of your life, such as your home, your relationships, your creativity and your happiness! 
Here are some easy-peasy-cook-like-a-pro-with-minimal-time and-easy-cleanup recipes!  
Roasted Chicken and Veggies
Ingredients:
1 whole organic chicken
Olive oil
Salt/pepper
Herbs and spices to your liking (an Adobo blend makes this easy and delicious)
Lemons, onion and other vegetables (optional)
-Preheat oven to 450
-Note the weight of your chicken
-Remove the giblets and save for your bone-broth
-Put chicken in a pan. You can use a glass baking pan, a cast-iron frying pan, a metal lasagna pan… use what you have on hand. 
-Cover the chicken with olive oil, salt/pepper and spices. Optional: cut up a lemon and/or onion and put inside the chicken. You can also roast other veggies in the same pan such as carrots, celery, garlic and onions. 
-Roast at 450 for 15 minutes
-Drop the temperature to 350 and roast for 20 minutes per pound. For example, if your chicken weighs 4.5 pounds, multiplying that by 20= 90 additional minutes (after the initial 15 at 450). 
-Remove the chicken from the oven and let cool slightly before carving. Save the bones to make the bone broth.
Bone Broth 
Use your Instant Pot if you have one!
Ingredients:
Chicken bones from the previously roasted chicken (beef bones also work, but that's a slightly different process). If you're new to this, you can also just use the bones that are leftover from a roasted chicken you purchased from the grocery store.
Giblets saved from the chicken
Apple cider vinegar (this helps draw out the minerals from the bones)
Salt (approximately 1 tablespoon)
Pepper (approximately 1 tsp of peppercorns)
Herbs and spices to your liking (some examples are: bay leaves, rosemary, oregano, ginger, cloves, thyme, turmeric, garlic… mix and match and see what you like!)
Optional: Carrots, celery and onions are the classic trio when you're making broth. I have friends who are allergic to onions, and I've made it without onions just fine. The amount you use is not an exact science. That's why making broth is so much fun! Try using 3 carrots, 3 celery sticks and ½ an onion. There are some veggies that will make your broth bitter, so if you want to add something not listed, research it online, or experiment and find out on your own. 
-Put everything into an Instant Pot or a slow-cooker. I have also known people to make this using a pot on the stove, but do that at your own discretion.  
-Cover all the ingredients with fresh filtered water
-While I don't know exactly where the line is between "soup stock" and "bone broth", bone broth typically takes 24 hours to fully cook.  With an Instant Pot (which cooks at a higher temperature), I cook on high-pressure for 4 hours. 
-When you've finished cooking the broth, use a large strainer, tongs and a slotted spoon to  separate the liquid from all the ingredients. Some people will save the bones to make an additional broth. Save the broth and throw out any of the veggies (which are most likely way too overcooked to eat) and the bones (if you're not going to use them to make another broth.)  Strain again with a fine strainer to remove any small pieces that were not caught with the larger strainer.  
-Let broth cool and save in one large container, or separate into smaller servings to freeze.
Instant Pot Kidney Beans
For the extra-pro move, soak 1 cup of dried kidney beans in fresh water overnight (or for at least 8 hours).  Rinse the beans well. Put the beans in the Instant Pot and cover with approximately 2 cups of water. Cook on high pressure for 7 minutes. Rinse again.  
[My] ADHD Friendly Meal
Reheat slices of the chicken, roasted veggies, kidney beans and broth.  
Serve in a "bowl plate" as I like to call it. Usually, I like to keep the ingredients separate until I'm ready to eat them. This keeps the veggies fresher and allows you to see how much from each of the categories (meat, veggies and beans) you are eating.  My ideal ratio is to have ½ my meal be vegetables. 
Note:  Everyone has their own unique biodiversity.  This is a meal that seems to be compatible with helping me feel strong, focused, organized and balanced.  What are your favorite foods to support your mental clarity and patience?  Send me a message and let me know!
Alternative options:
-combine all the ingredients into one pot and serve as a stew
-blend cool ingredients in a blender and reheat
-use an immersion blender to blend the warm stew.  I have this one in crystal blue.  What's your favorite color?
Experiment with adding different ingredients like nutritional yeast, coconut milk, nuts, butternut squash, broccoli, or whatever your heart desires! Let us know what you cook up in the Sparkle Tribe, our Facebook Group! 
Photo Credit: Karley Gomez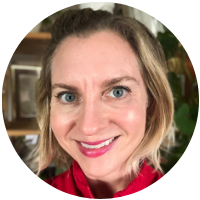 Posted By Jean Prominski, Certified Professional Organizer