Are you addicted to being busy? Do you feel like you're rushing from task to task and can hardly keep up? Are you having trouble catching your breath? It can be really hard to stay organized when your schedule is crammed full and your stress response is stuck in the "on" position. This is an area of my life that I have to pay constant attention to, so that I don't get burned out. The autumn equinox is a great time of year to simplify your life and let go of things on your to-do list so that you have more time and energy to be present with the things that matter most to you. In this post, I'll give you some tips I've learned to do to help carve out some peace in my life. If you're someone who burns the candle from both ends, this post is for you!
What drives an addiction to busyness? In our society many people wear busyness like a badge of honor. It's seen as a proof of worthiness. Busyness can stem from a fear of missing out. It can also be a coping mechanism to avoid negative emotions. It can be a great escape to distract yourself from dealing with problems in your life. Many people who are high achievers who strive for success can easily get stuck in being overly busy. Lots of people can feel guilty when they're relaxing or "doing nothing". When people are lonely and don't feel like they have people in their life who they can connect to, they sometimes fill their schedule with busyness to avoid the challenges of connecting to others. Busyness can stem from high functioning anxiety or a fear of disappointing others. What's at the root of an addiction to busyness is a feeling of not being enough. As a society, we have been so trained to think that we always need to do more, be better, and try harder. Most people are genuinely doing their best, but may not feel that way when they compare themselves to others, and so feel like they aren't enough. When you feel like you aren't enough, you will constantly find yourself in situations that prove that you aren't enough. I also want to acknowledge people who are in situations where it doesn't seem like an option to not be busy, such as emergency situations where you are caring for a loved one, or people who have to work multiple jobs to make ends meet. These situations can come from the reasons above, but sometimes s*** just happens, and it's not your fault.
No matter what's causing your addiction to busyness, if you're committed to creating more peace in your life, here are some things to do to help you. As you dial down your busyness meter, watch to see how the calmness in your schedule gets mirrored into an organized home!
-"I am enough" hypnotherapy: You might have the belief that you don't deserve to enjoy your life. The most efficient way to switch your brain into believing the truth that you are enough exactly how you are right now is through hypnotherapy. While there are many generic hypnotherapy tracks that can certainly help you shift your mindset, I recommend working with my dear friend and hypnotherapist, Herrieta Obriko, so she can help you shift your mindset in a way that is customized to your unique situation.
-Yoga: When people are addicted to being busy, it can be easy to disassociate from your body. Yoga is a great way to get present with your body and calm your mind. In yoga, you are also stretching and calming your muscles, so the stress response in your body has a chance to switch to the "rest and digest" mode. However, some people can over-use yoga (or any other form of exercise), and can become so obsessed with doing more and getting better, so just make sure your practice is serving you, not adding more stress to your life.
-Breathing exercises: Create deliberate pauses during your day when you notice your stress response getting overly activated. By noticing when your sympathetic nervous system (fight or flight) is triggered, and switching to the parasympathetic system (rest and digest), you will train your brain to be more relaxed. The more often you do this, it will become habitual. When you are feeling more calm, you will naturally make decisions about your schedule that will support a good balance, rather than being overly busy. My favorite breathing exercise is the 5-5-7 exercise. Breathe in for 5 seconds, hold for 5, breathe out for 7. Repeat 10 times.
-Avoid sugar, caffeine, and alcohol: I'm not saying you have to cut these out of your life completely, but notice how these substances exacerbate your stress in the long-run. Choose foods and beverages that hydrate you and nourish your brain and body, not substances that send you on a rollercoaster.
-Get enough sleep: I know this can be SO HARD, but with the weather cooling down and the days getting shorter, hopefully it will be a little easier. I love to use earplugs and an eye mask to help me get more restful sleep. I'm also a fan of wearing my Oura Ring so that I can see how much sleep I'm actually getting, and notice how I feel when I get more or less sleep.
-Guard your schedule: Carve out time for taking care of yourself and doing activities that you need to do to stay human. Don't waste time with people who drain your energy. If you do have a stretch of time that's packed pretty tight, make sure to give yourself lots of recovery time. Remember to schedule in transition time, and unexpected events. Don't double-book yourself.
-Actively drop things off your to-do list: Instead of just letting things fall off because you forgot or were so burned out that you couldn't follow through, consciously choose to drop unimportant things off your list before you flake out or burn out. Delegate when you can. This will help you feel more empowered and on top of your game.
What are your favorite ways to ensure you lead a productive life, but you're still able to relax and be present with your loved ones? Send me a message. I'd love to hear about it!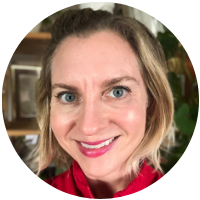 Posted By Jean Prominski, Certified Professional Organizer