One of the most frequently asked questions I get asked is if I install custom closets. While I do love helping people declutter, organize, and strategize how to create a custom closet, I do not build custom closets. California Closets is really the leader in this field! I recently got the chance to interview Kassandra Bryant, a design consultant for California Closets.  I was so inspired to hear her enthusiasm about designing custom closets that I asked if I could post a blog post about her.  If you'd like to learn how to save up to 20% on a custom-designed storage solution, email her at KaBryant@calclosets.com 
About Kassandra:
I have a lovely kitten named Kona who brings me so much joy. I enjoy healthy flavorful food, interior design, fashion, architecture, and yoga! I also like to play mahjong and sudoku in my spare time.
What I love about designing closets:
I love finding solutions for people that help make their lives better. It's really great getting to know people's needs and tastes and figuring out what works. Kind of like solving a puzzle (which I also enjoy in my spare time). My favorite part is when I get to coordinate colors and finishes for the perfect touch. A lovely, well-organized closet can be a such a treat to wake up to in the morning.
My 5 tips for organizing and transforming your closet spaces:
Pare down.Do a purge … you'll be surprised how much you accumulate over the course of a year that you don't actually use.
Sort Items by Color and Category.Not only is it pleasing to the eyes, but it also helps you find what you are looking for more quickly, saving you time and stress.
Organize Items by Category. Same reasons as tip # 5.
Store Off-season Clothing Separately. If you're able to do this, it will really free up the space in your closet, leaving things more pleasant to the eyes and less congested.
Allow Your Closet Some Breathing Room. Stuffing your closet to the gills doesn't equal maximizing space. You need to be able to move things around to actually locate items, and if you're like me and enjoy shopping, you're going to want to leave a bit of space for your item rotation. See tip # 1.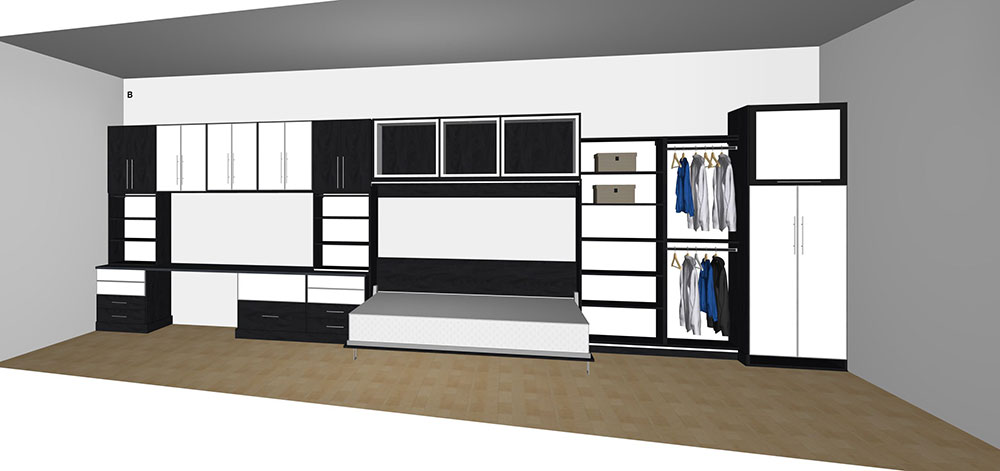 Having every item in its own place will really get your morning routine off to a great start, setting you up for a pleasant and productive day. When you organize and de-clutter your life, it's amazing how that freed-up good energy shows up in other areas.
To learn more about how you can save up to 20% on a custom-designed storage solution, email me at  KaBryant@calclosets.com
You can also follow me on Instagram at kass.designs.calclosets
By Kassandra Bryant
Design Consultant for California Closets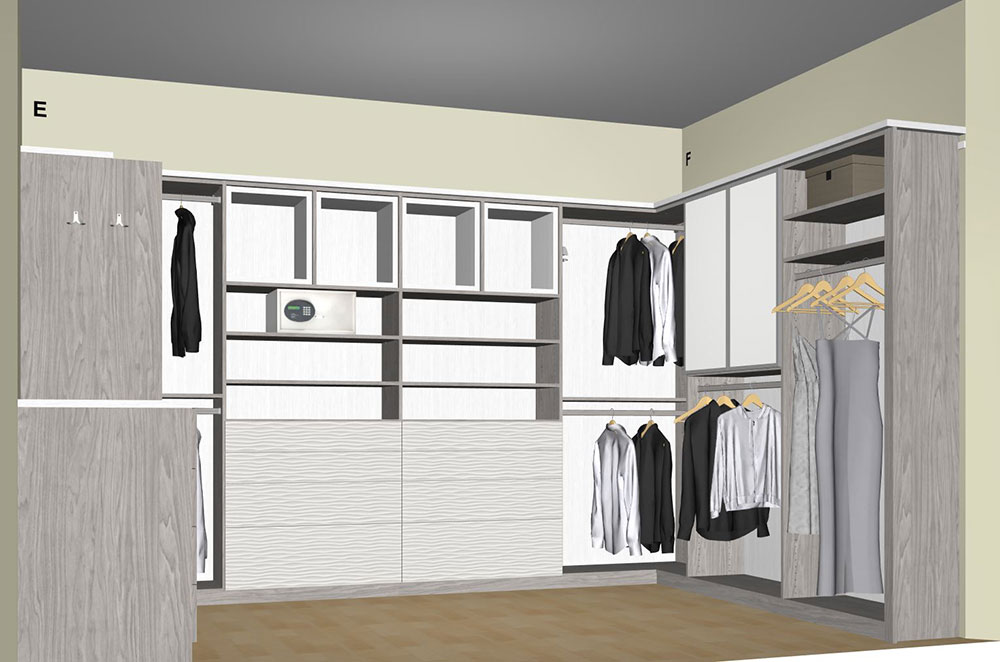 Do you have a custom closet? Send me a message and let me know what you love about it!
Sign up for my free 4 Day Color to Declutter Challenge.
Become part of a like-minded community by joining my Facebook Group, Declutter and Organize with Seattle Sparkle.
Ready to book a consultation? Complete this form.
For artwork to energize your home, order through jeanprominski.com or on Etsy.