If You Want To Know Your Own Greatness…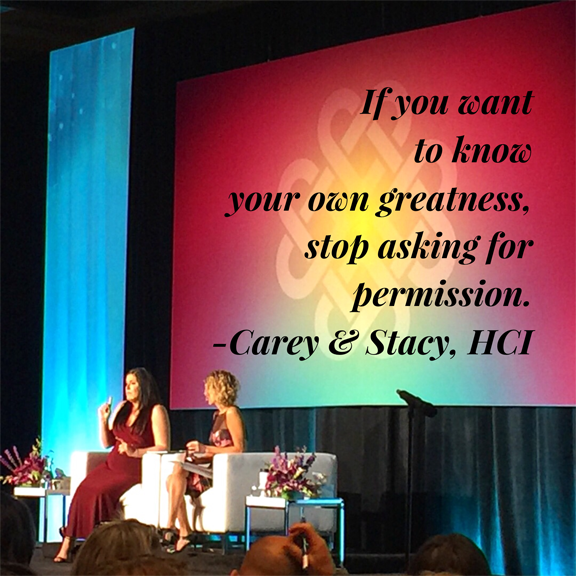 "If you want to know your own greatness, stop asking for permission."- Carey Peters and Stacey Morgenstern.
At the Health Coach Institute Live Event I attended at the beginning of the month, Carey and Stacey had the room cranked up with enthusiasm.  About 600 people attended this event at the Rancho Bernardo Inn in lovely San Diego.  It was three full days coach training (both coaching and getting coached), business & marketing training, health & personal development training, and lots of "heart hugs"!  What really stood out to me at this event was the high vision Carey and Stacey have for their students.  That, paired with the training they provide, says "you can do this, I believe in you, and here's how!"  I've loved my health coach training so much that I signed up for the next level of training… HMBA Grad!  It starts this week.  I can't wait!
If you're interested in learning more about health coaching, schedule a free session here.