Recipe: Peanut Butter Dog Treats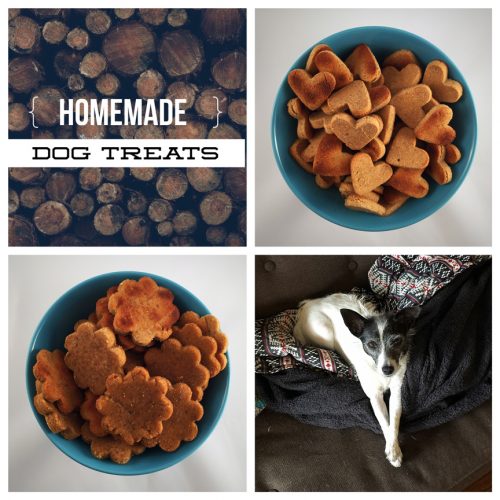 Recipe: Peanut Butter Dog Treats
Adapted from Eating Bird Food, Brittany Mullins' Recipe. Big thanks to Brittany for her friendly response to my recipe questions!  Her dog's name is Olive too!
1 cup coconut flour (or you could use any flour)
½ cup creamy peanut butter
1 banana
¼ cup "dog treat stock".  Many recipes call for chicken/beef/vegetable stock, but some vegetables aren't meant for dogs.  I make my own "dog treat stock" by blending chicken, water, salt and olive oil.
Instructions
Preheat oven to 225°.
Use a small food processor to mash the banana with the stock. Add the peanut butter and blend. In a larger mixing bowl, combine this mixture with the flour. The dough will be thick. Once combined use your hands to press the dough into a ball. Place dough ball on a flat surface (with a sprinkle of flour if needed) and roll out evenly with a rolling pin. Dough should be about ¼ inch thick. Use a cookie cutter to cut the dough into desired shape and place on ungreased baking sheet.
Bake for 90 minutes. Store in an airtight container.  **I have tried a few different baking temperatures and times, so feel free to play around. (350 for 18 minutes was suggested in the original recipe.)