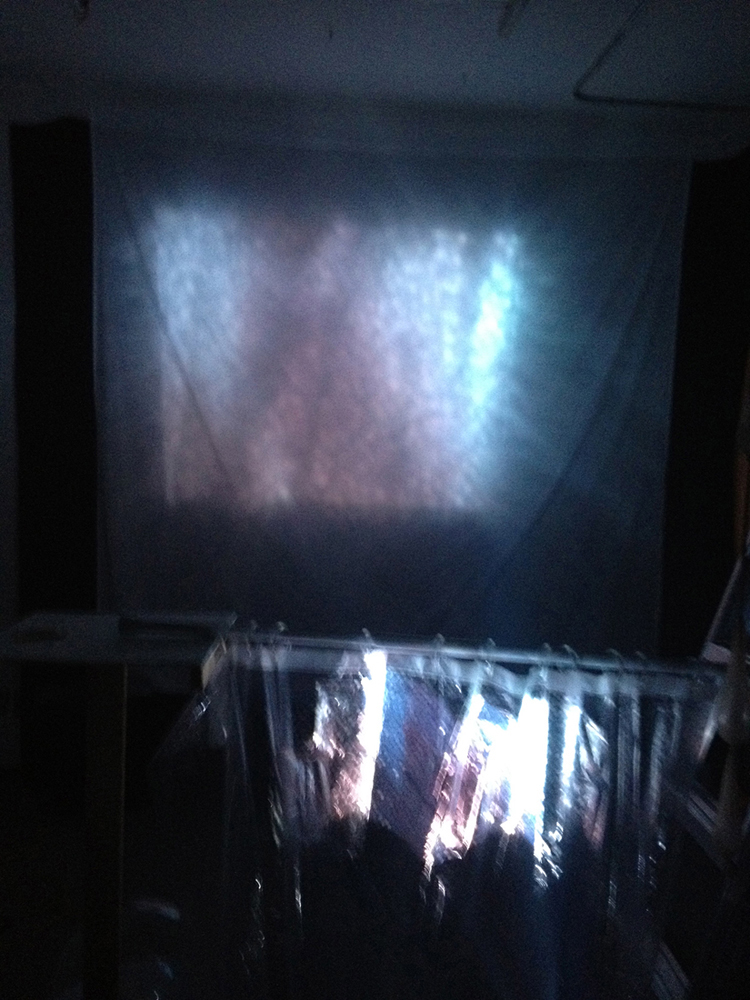 Video, mixed media installation
Variable
2012
This is a video of myself in the shower, projected through a shower curtain for distortion. The room was
100 degrees farenheit, with a humid mist in the air. Scent and light also played an important role in the
presentation of this piece.
©2009-2016 Jean Prominski. All Rights Reserved.