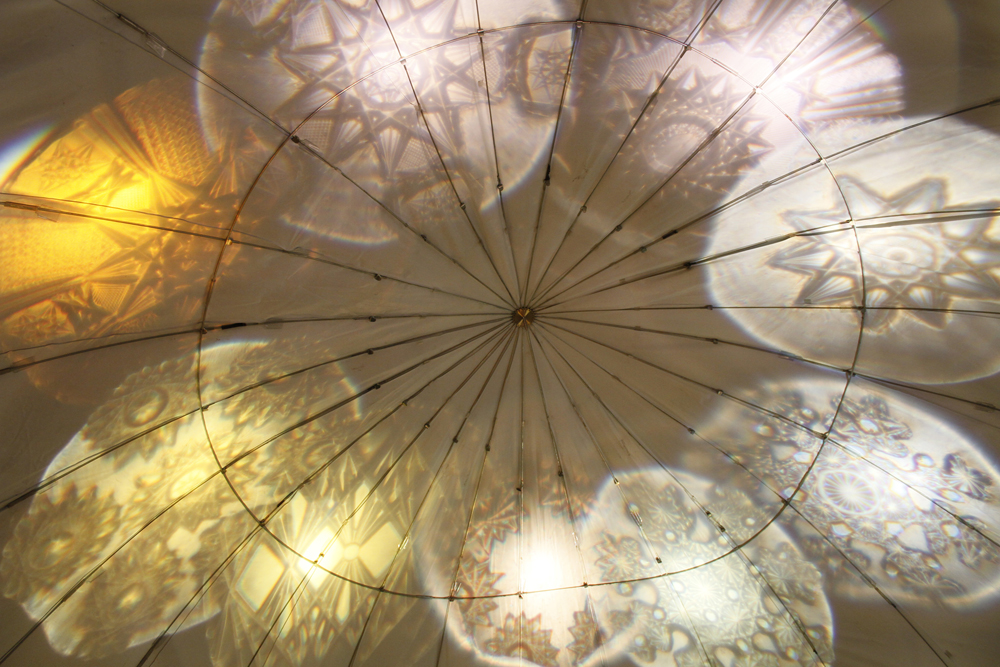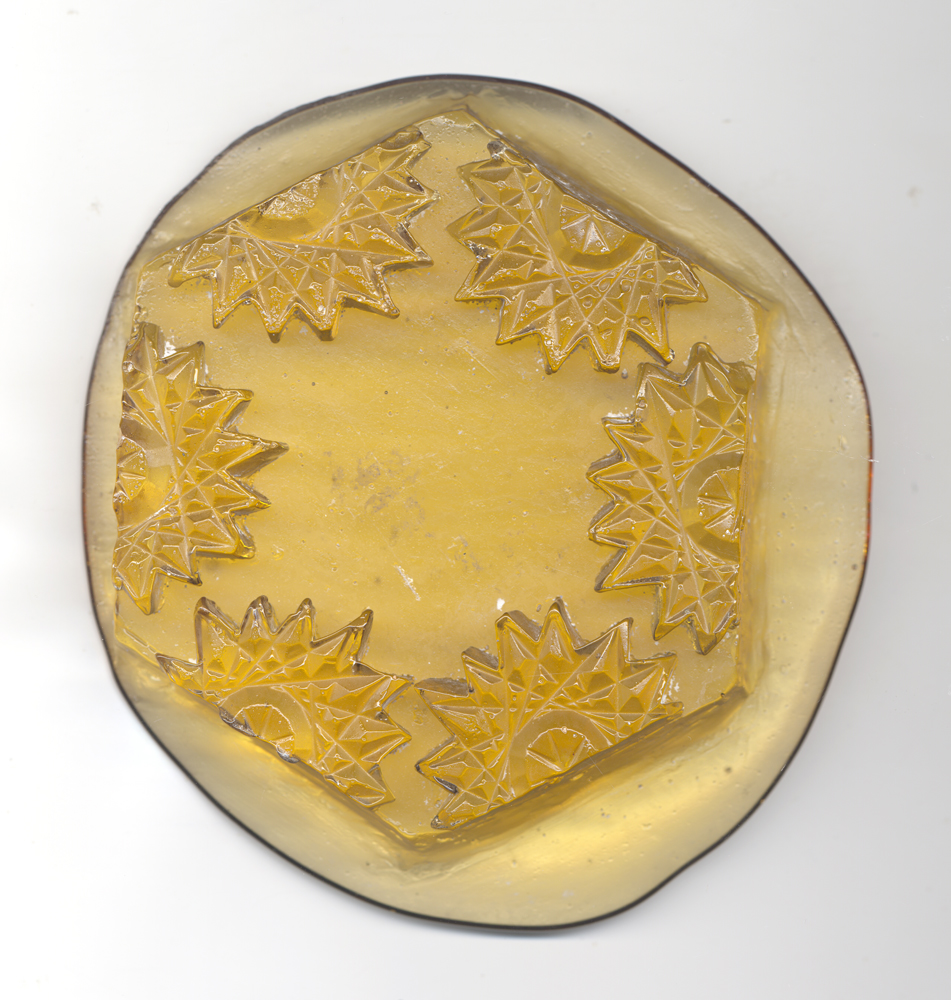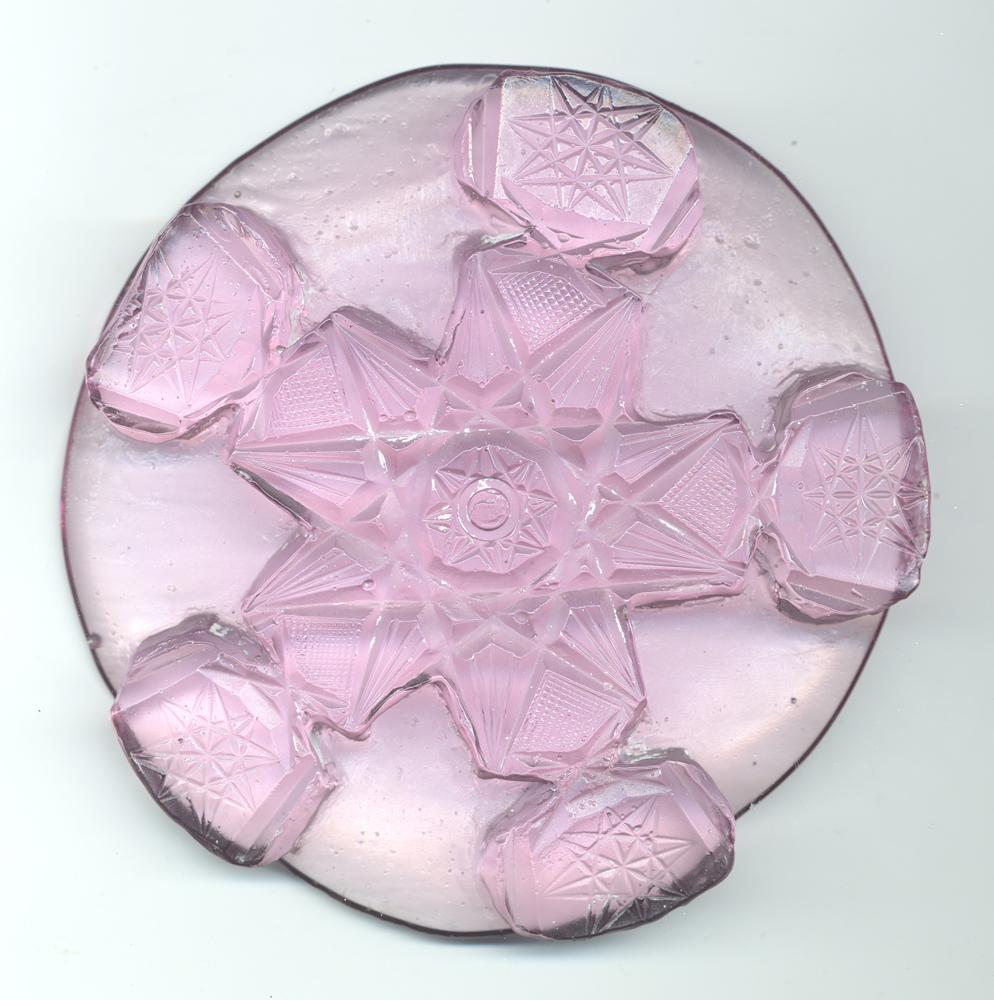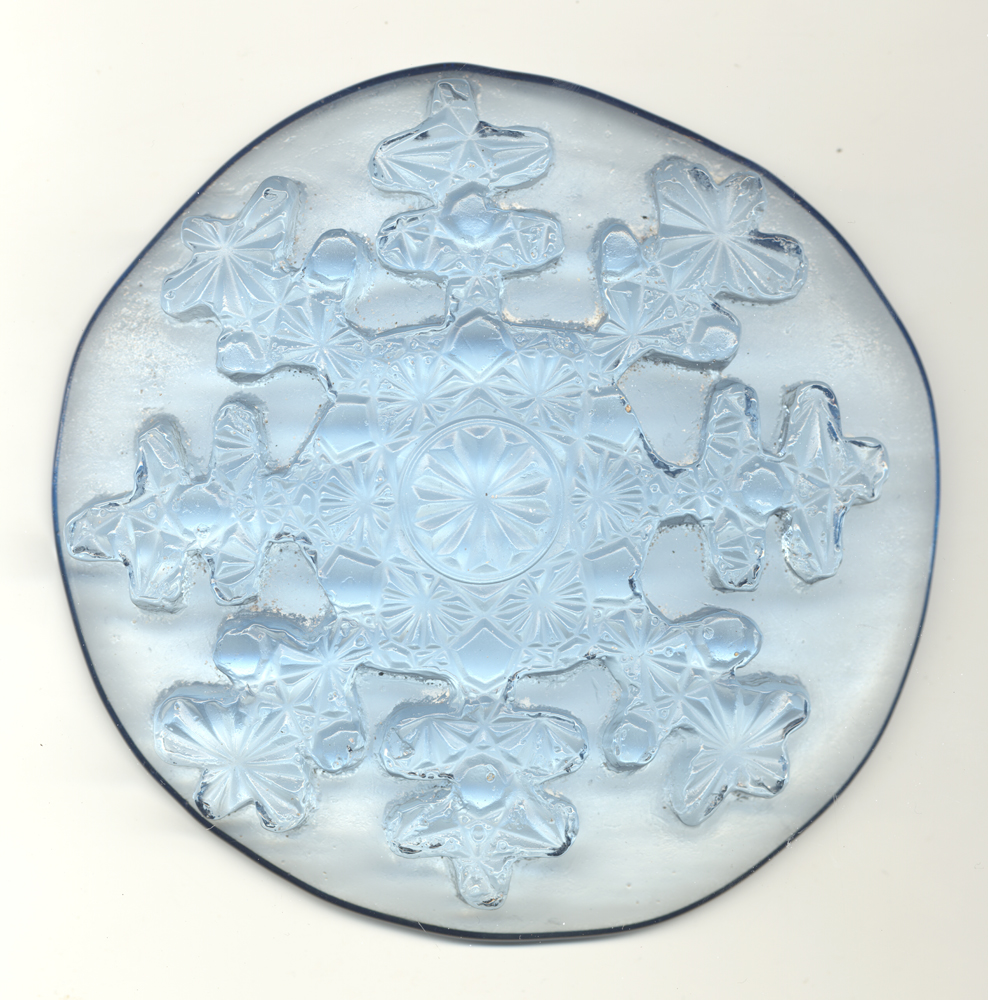 cast crystal, fresnel lenses, lights, portable planetarium dome
14'x 10'x 10′
2013
In Clouds, telescoping light boxes project cast lead crystal snowflakes onto a portable planetarium dome.
These objects were made individually by altering mass-produced pressed glass pieces, and turning them
into one of a kind glass snowflakes.
Human perception can be altered through architectural tactics, especially that of the heavenly vaulting
found in cathedrals. In these cathedrals, the structure provides a vast humbling experience, while provoking
a sense of awe and wonder. The 360-degree luminous fields observed while using a kaleidoscope
creates a pattern reminiscent of stained glass found in cathedrals. The effect created resembles individual
snowflakes, creating the illusion of being in an astral storm. This evokes a remarkable sense of being alive.