Happy Winter!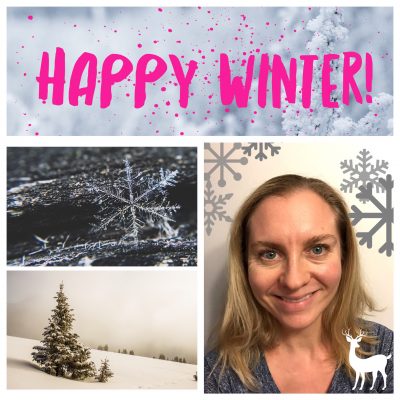 Winter is here and the days are finally starting to get longer! Sunrise in Seattle is at 7:55am and sunset is at 4:21pm.  That's an hour less of daylight from where I grew up in the DC area and it makes a big difference! I've been noticing some beautiful frost on the surfaces outside and it's even snowed here already this year. What I love most about winter is observing snowflakes.  The crystalline patterns and structure is quite mesmerizing.  Living in Providence was full of snowflaky inspiration. Go ahead and google "microscopic snowflake" and you'll see what I mean.  You can see how perfectly imperfect those sweet little crystals can be.  In Masaru Emoto's The Hidden Messages in Water, he talks about an experiment that highlighted the differences in the crystal formation between jars of water that were told positive words versus ones that were told how bad they were.  Our bodies are made up of 50-65% of water.  Imagine how the water in our body responds to the positive or negative messages we are telling ourselves.
The solstice is the energetic new year.  This is the time to set external and internal goals.  Be as focused as possible.  Don't create by default or by what other people are doing.  Figure out what you want for yourself.  Stay focused on what you prefer.  It helps you nurture yourself and stay grounded. Stay in tune with what you're wanting more of.  Remember to play.
If you'd like help setting goals for next year, contact me for more info.